Dane Key explains comfort level in second spring at Kentucky
2 min read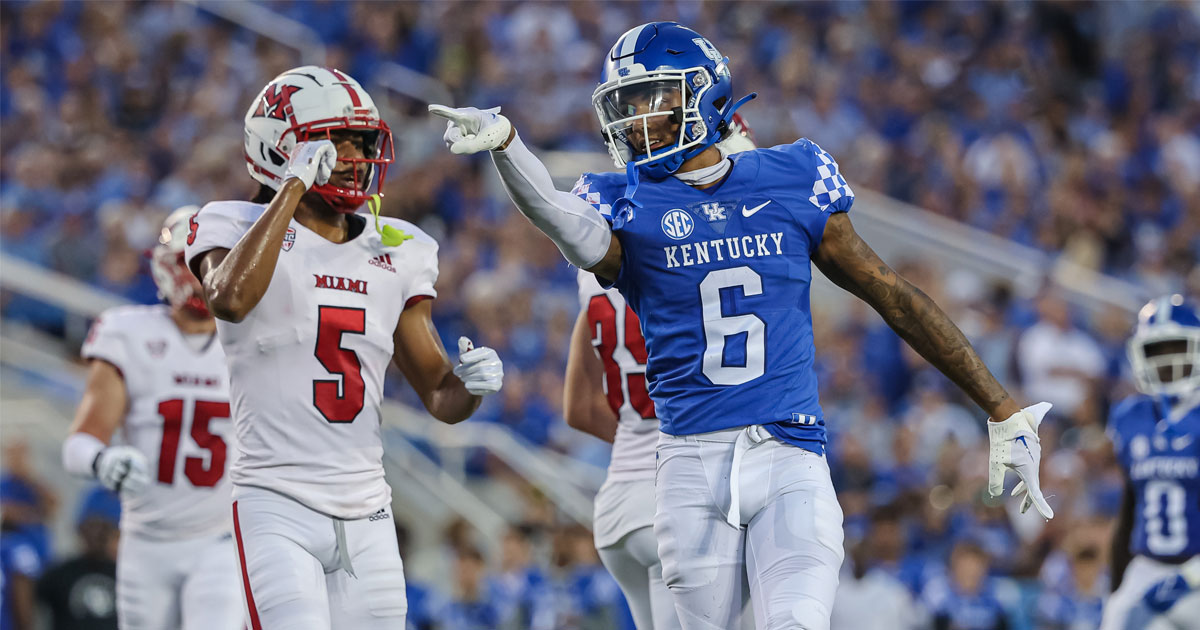 A few months after starring for Kentucky as a true freshman, wide receiver Dane Key is itching to continue his progression through an entire offseason.
Right now he's doing what he can to take full advantage of spring football practice, knowing the Wildcats are going to need him.
With starting quarterback Will Levis off to the NFL, there will be a lot of production to replace and the quarterback that steps in will need some quality targets. Key aims to be one of them.
He thinks he's a more complete player already.
"I'm just a more smart, physical football player from last spring to this year because I got a full offseason I was expecting," Key said. "I wasn't coming in blind a freshman out of high school."
For a freshman who did come in blind out of high school a year ago, Dane Key certainly made the most of his opportunities.
He finished second on the Kentucky team in receiving, hauling in 37 passes for 519 yards and six touchdowns. His six touchdown catches were more than anyone else on the team.
Key is benefiting this spring from the knowledge that comes with experience.
"I wasn't coming in blind to not knowing what I was going to do in the offseason," he said. "But now I know what I'm going to do and how more smart I can play and more physical I can play."
Dane Key building rapport with Devin Leary
With Levis gone, new NC State transfer Devin Leary is one of a handful of quarterback vying for the starting job.
Dane Key has had a chance to build an early rapport, and he doesn't notice too many differences catching passes from Leary vs. catching passing from Levis.
"There's not really much. They're both big-time players. So both of them would put it on me where I need to catch it," Key said to the media. "Both of them would give me opportunities to go make a play. So I can't really think about what the difference is rather than they both just give me opportunities to go make a play."
In his last fully healthy season at NC State in 2021, Leary went 283-of-431 passing for 3,433 yards, with 35 touchdowns and just five interceptions.
If he can play at that level again, he'll be an elite addition for the Wildcats and could help smooth the transition from Levis, who is a likely first-round NFL Draft pick this spring.
The post Dane Key explains comfort level in second spring at Kentucky appeared first on On3.