Darius Rush looks ahead to 2023 NFL Draft, shares which Gamecocks DB to watch
2 min read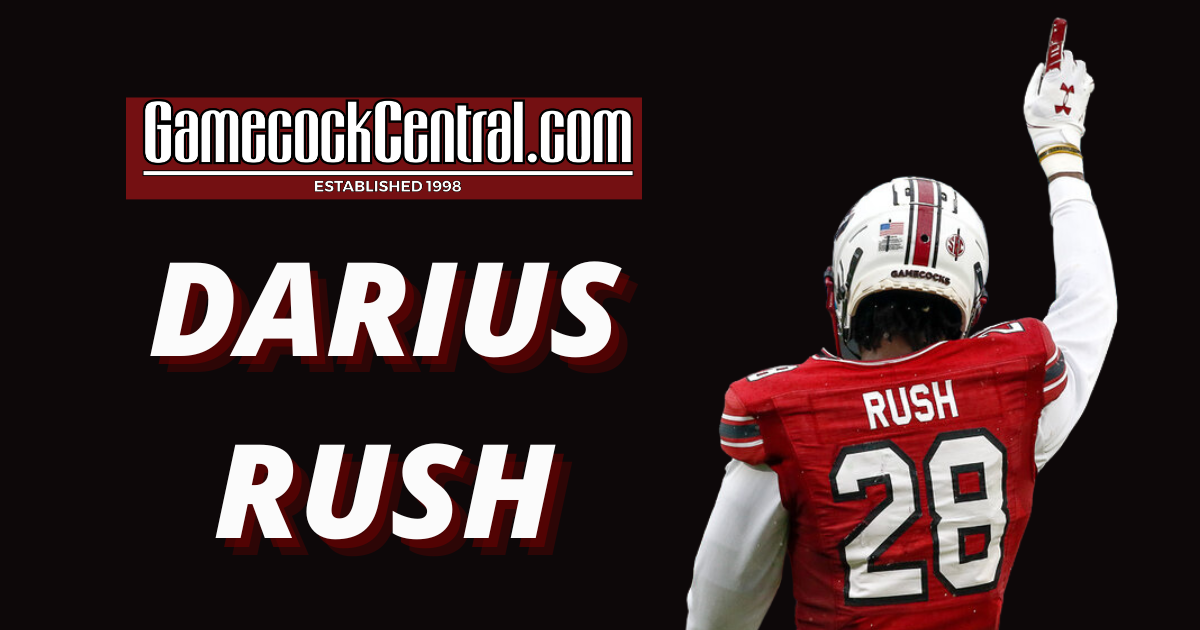 With less than two weeks to go until the NFL Draft, former South Carolina defensive back Darius Rush is inching closer to living out a dream of playing professional football.
"It feels amazing, honestly," said Rush, who spoke with Gamecock Central at Saturday's South Carolina spring game. "It's been a long process but two weeks out from right now I'm just excited. I'm taking in everything and just waiting to hear my name called."
After having an impressive senior season, Rush shined at the Senior Bowl in Mobile, AL. He followed that up with a strong performance at the NFL Combine and South Carolina's Pro Day. Before the start of this past season Rush wasn't even projected by many to be drafted. Now, he very likely could be hearing his name called on Day 2. According to many NFL Draft media outlets, Rush is projected to be a third round pick.
"I've had a couple visits. The (Baltimore) Ravens being one. (Chicago) Bears, (Pittsburgh) Steelers, Arizona (Cardinals), and the (New York) Giants… A lot of zoom calls but just mainly working out and staying in shape."
Rush shared that one thing he knows for certain come draft weekend is that he'll be surrounded by his family and they'll watch it together. But being back in Columbia allowed him to watch his other family. His football family. And as he takes that next step to play in the NFL, he's also eager to see how the younger players in the secondary grow for the Gamecocks.
"I've been to a couple practices. It's hard to say. But you have Marcellas Dial, O'Donnell Fortune,
Keenan Nelson Jr., DQ Smith, and Nick Emmanwori. I played with those guys and practiced with them. I know how they play and how they like to compete. I'm excited for all of those guys, honestly."
Instant reaction to South Carolina's 2023 spring football game
The post Darius Rush looks ahead to 2023 NFL Draft, shares which Gamecocks DB to watch appeared first on On3.