Dave Van Horn addresses Arkansas' hitting, need for rest after this weekend
2 min read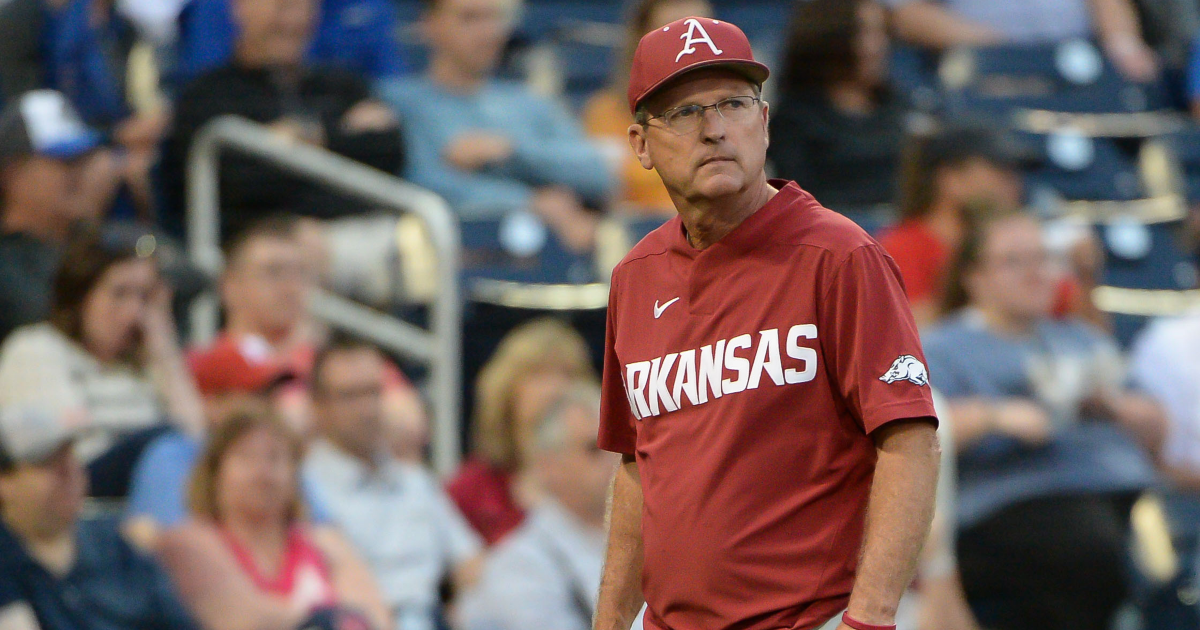 Arkansas baseball coach Dave Van Horn saw a couple players in the middle of his lineup find success on Saturday in a 5-1 win against No. 6 South Carolina. Third baseman Caleb Cali and second baseman Peyton Holt combined to go 6-for-8 at the plate and account for more than half of the Razorbacks' hits.
The rest of the team went 4-for-26 with no player coming away with more than one hit. However, several other Arkansas players came away with big plays in the game. That includes a solo home run from Ben McLaughlin in the eighth and a two-RBI single from Parker Rowland in the fifth that gave the Razorbacks the lead for good.
In his postgame press conference, Van Horn praised the team effort while also stressing the need for the team to rest up Monday ahead of their season finale series against Vanderbilt.
"It's just the team," he said of the hitting. "They're just pulling for each other and they fight now. That's the way it works. Honestly, I kind of feel like our hitters are just a little bit tired. We got to back it off on our swings and we're not gonna let anybody hit tomorrow at all. Lock the batting cages. They're not hitting when I'm around anyway."
Thankfully for the Razorbacks, their defense was stout in the victory. Pitcher Hunter Hollan led the effort, throwing a complete game to come away with a career-high 10 strikeouts. He also recorded 19 consecutive outs until a two-out single in the top half of the ninth inning.
With the win, Arkansas improved to 38-13 (19-8) SEC on the season and holds a 0.5 game lead against LSU in the SEC standings. That makes this upcoming series against Vanderbilt pivotal for the Razorbacks as they hope to lock up the No. 1 seed in the SEC Tournament, which begins May 23 in Hoover, Alabama.
That being the case, Dave Van Horn will make sure his team is well-rested to give its all in the final series of the regular season. The first game is set to take place at 6 p.m. CT on Thursday in Nashville.
"I just think they need to rest," the coach said. "Maybe light on Tuesday. We need to get it going. I thought we played in really hot weather last weekend. Hot again. Gotta get acclimated. Obviously, I feel like Nashville will be hot. Then Hoover's always hot. It's prbably be December and it's hot in Hoover."
The post Dave Van Horn addresses Arkansas' hitting, need for rest after this weekend appeared first on On3.