DeMar DeRozan on How Bronny James Fits at USC
2 min read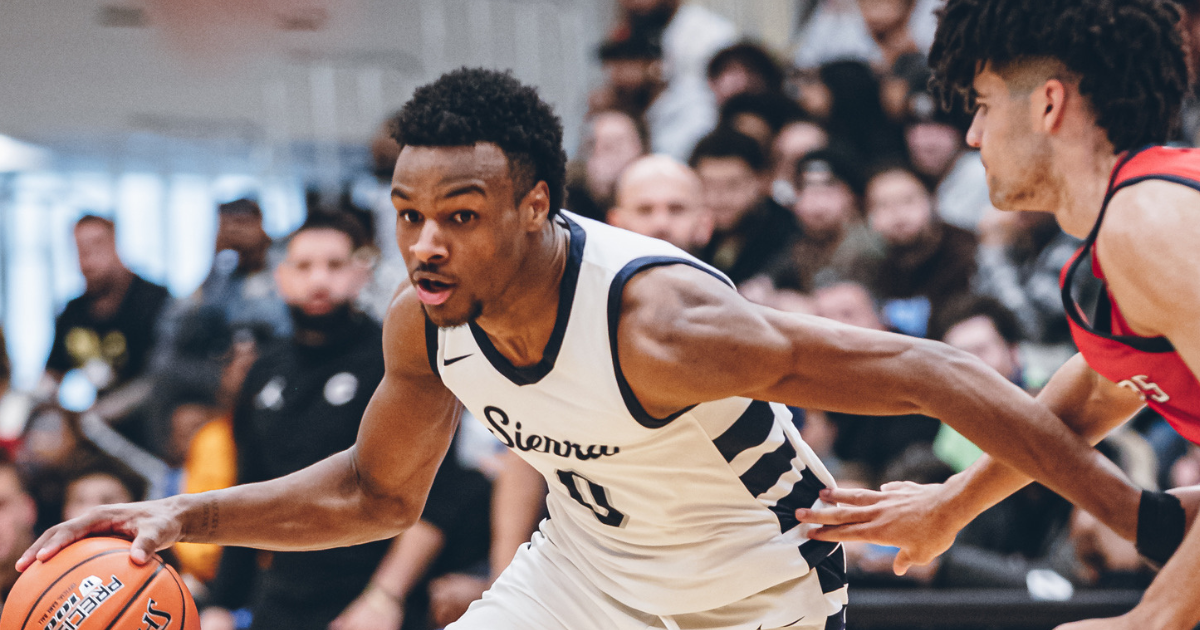 DeMar DeRozan played just one season at USC, but he ranks among the most notable men's basketball products of all time for the Trojans. He was a five-star prospect who received significant national attention and chose to stay close to home to play his college ball at USC. That makes him pretty uniquely qualified to talk about the path Bronny James is taking. The five-star prospect was one of the most discussed recruits in high school basketball this season and ultimately made the decision to stay home and suit up for the Trojans.
DeRozan was a guest on Podcast P with Paul George and spoke about USC basketball and how Bronny James fits with the Trojans.
"Basketball-wise, you just need that big name to come there to bring that attention," DeRozan said of USC. "And he's the perfect person for that. I think the way he comes in, the way he's going to handle it, the attention he's going to bring, and the player that he is, I think is going to push 'SC to another level that we haven't seen."
DeRozan said the big local names are what USC has always needed.
"Even when I went there I used to wonder, man, why don't we get more attention?" DeRozan said of USC. "Why don't more guys want to come here and be in the middle of LA, down the street from Staples Center, and really just build this university up?"
DeRozan clearly keeps tabs on the USC basketball program. He mentioned Boogie Ellis returning, plus the additions of No. 1 overall player Isaiah Collier as well as D.J. Rodman this offseason.
"I'm very excited and looking forward to it because I think it's really going to be something dope," DeRozan said of the Trojans' upcoming season. "It's going to be special. It definitely going to be a mini-Staples center in there. That alone is going to bring so much excitement to sports there from the basketball side."
DeRozan and Pierce on Bronny James' Game
Pierce was effusive in his praise for James' playing ability. Pierce said he had an opportunity to see James play in a tournament in Las Vegas.
"I saw, he's got it," Pierce said. "He's got all the s*** Bron's got. High IQ, he's athletic, he makes the right plays, he can shoot. I was amazed. And then he's got the personality, the charisma, the humbleness. 'SC really got a good one…He's going to be elite. I like his game."
DeRozan likes what he's seen from the way James plays on the court.
"The way he knows how to play the game," DeRozan said." I think that's going to translate over perfect for college basketball."
The post DeMar DeRozan on How Bronny James Fits at USC appeared first on On3.