Diminutive 2024 East St. Louis WR Jesse Watson impressed by Purdue
2 min read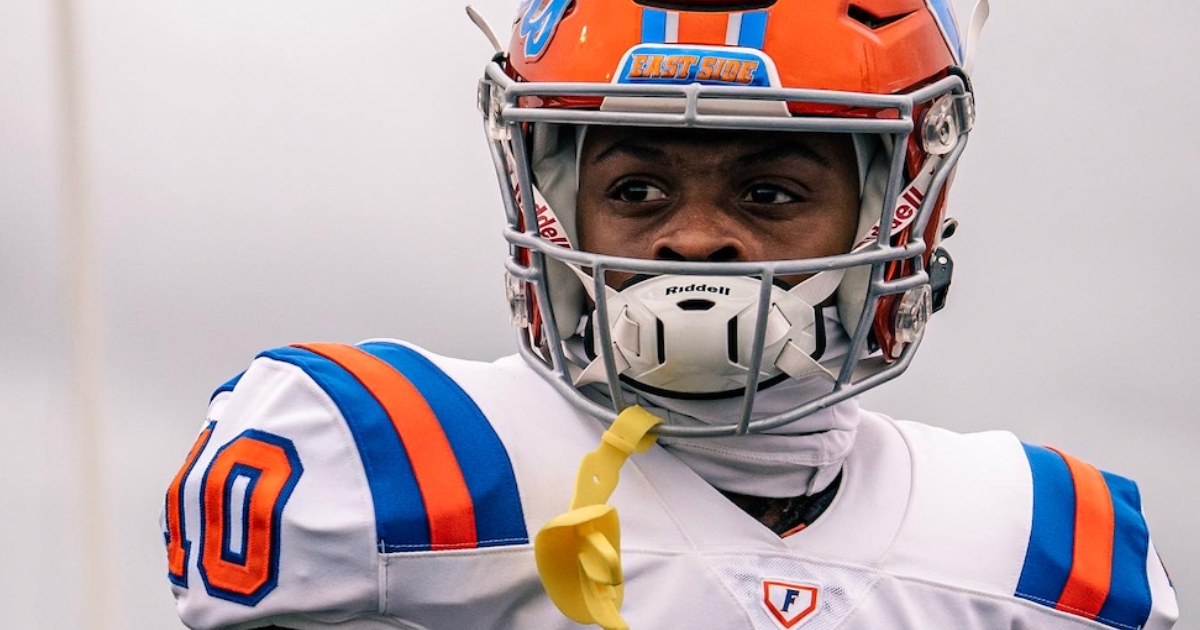 The new Purdue staff is making an effort to push into the St. Louis area, a region largely ignored by the program since the Joe Tiller era. One of the players from the area being targeted is East St. Louis (Ill.) wideout Jesse Watson.
The 5-9, 150-pound Watson is a speedy weapon for the iconic East St. Louis program coached by Darren Sunkett. Watson helped the Flyers win the Illinois Class 6A state title in 2022, the program's 10th state championship. That's why East St. Louis is hailed as the "City of Champions."
Watson visited West Lafayette last Thursday and possesses an offer from Purdue.
"It was amazing," he said of the trip. "Especially the greeting. The entire staff was there waiting for me and my family."
Watson has developed a quick relationship with Boilermaker associate head coach/receivers coach Cory Patterson, who at one time was the head coach at Trinity Catholic High School in St. Louis and then an assistant on the Illinois staff with Ryan Walters before following him to Purdue this offseason
"I have gotten to know CP well," said Watson. "I first met him when he was at Illinois. Our relationship is really tight. It already feels like he's my coach now."
Watson made a trip to Kansas State earlier this spring and has plans to perhaps visit Illinois, too.
"Everything seemed up to date at Purdue," said Watson. "The facilities are nice. The head coach is 37. I liked that. It's a fresh new staff. Coach Walters is very genuine and down to earth."
What type of a wideout is Watson?
"I'm a jack-of-all-trades receiver," said Patterson, who doubles as a punt return man. "I can go deep, intermediate. I'm pretty much an all-around wideout. Pretty quick."
When will he make a decision on what school to attend?
"I'll know when it's time to make a decision and I feel that's the school for me," he said. "And when I do, there won't be any switching."
The post Diminutive 2024 East St. Louis WR Jesse Watson impressed by Purdue appeared first on On3.