Donovan Clingan announces decision to return to Connecticut for 2023-2024
2 min read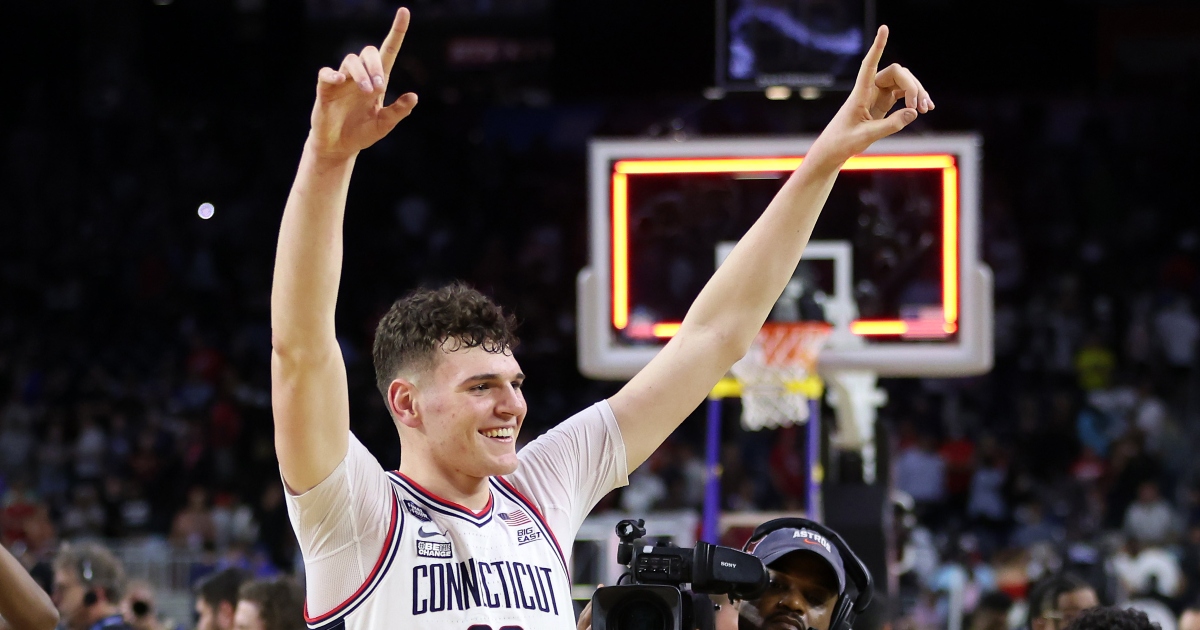 The UConn Huskies are still riding high off their impressive run to the 2023 National Championship this college basketball season. They returned to their blue blood form and in rather dominant fashion this March. The Huskies got some huge news on Saturday afternoon, as their 7-foot-2 center Donovan Clingan announced he's returning to school on his Twitter page.
While he only averaged 13.1 minutes per game this year, Clingan is expected to take on a much bigger role during the 2023-2024 college basketball season, especially if superstar Adama Sanogo enters the 2023 NBA Draft. Per Joe Arruda of the Hartford Courant, Adama Sanogo and Andre Jackson are both still considering all options in terms of whether they will return to UConn or whether they will test the pro waters. They can still do so while maintaining college eligibility.
Clingan played an integral role on their roster and was one of the more dominant big men in college basketball this season. He'll likely reel in plenty of preseason accolades for next year, too. He was one of the better defenders in college basketball this season, averaging 1.8 blocks per game.
Donovan Clingan made his decision on the 2023 NBA Draft
The 2023 NBA Draft is set to take place on Thursday, June 22, 2023, in Brooklyn at Barclays Center. Round 1 of the draft will be announced by NBA Commissioner Adam Silver, while Deputy Commissioner Mark Tatum is expected to handle the second round of picks.
To be eligible for the NBA Draft, players must be at least 19 years in age during the calendar year that the draft is held and at least one NBA season from their high school graduation date, or the date that would have been if they are not graduated. It is not required that player spend that one year playing college basketball, though. Players can play in either college, abroad, or the G League Ignite if they choose so.
While this is a significant change from what the rules once were, players are eligible to enter their names into the NBA Draft pool and explore their options by hiring an agent to go through the process, while still keeping their college eligibility. The deadline to make that move is on April 23 beginning at 11:59 p.m. ET. Players have until June 12 at 5 p.m. ET to withdraw their name from the pool and return to college.
The NBA Draft Lottery will be held on May 16, which is also the start of the NBA Conference Finals.
The post Donovan Clingan announces decision to return to Connecticut for 2023-2024 appeared first on On3.