Drake Thomas says NFL Combine snub placed a chip on his shoulder
2 min read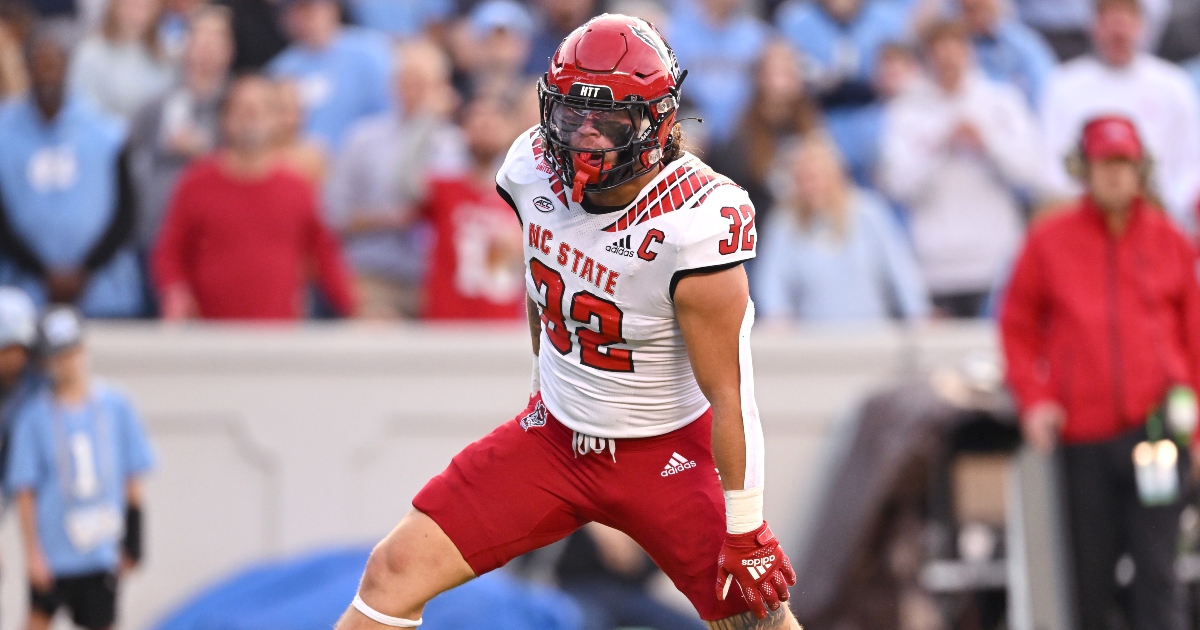 NC State Wolfpack linebacker Drake Thomas didn't get an invite to the NFL Combine. This led to him developing a chip on his shoulder during the NFL Draft process.
Thomas explained this chip following his Pro Day performance at NC State.
"I'd say a chip on the shoulder," Drake Thomas said. "But, at the end of the day, when [I] initially didn't get the invite it stung a little bit."
Drake Thomas was a team captain at NC State and made 101 total tackles during his senior season. That includes 7.5 sacks. However, he is considered undersized for the next level even if he was an excellent college player.
"But, like I was saying, I just had to rethink about why I am where I am. What helped me get there? And it just goes back to my faith and just believing in God and His plan for me, having me exactly where I need to be."
During his Pro Day, Thomas ran a 4.67 40-yard dash. He also had a 36.5-inch vertical jump. For comparison, Owen Pappoe of Auburn had the combine's best 40 time among linebackers at 4.39 seconds. Anfernee Orji of Vanderbilt led the way there, at 38.5 inches.
Drake Thomas is widely considered a long shot in the NFL. However, if he keeps competing with a chip on his shoulder, he will have a shot.
Could lower expectations help NC State?
NC State came into 2022 with expectations that it failed to live up to. In 2023, the Wolfpack likely won't have that problem. This led head coach Dave Doeren to explain his thoughts on having lower expectations and if that could actually help NC State.
"I think just the line of questioning will be a lot different. I don't know, I liked the position we were in last year too. You know, I think we had a lot of good players that had earned that and that was where we were at. This year's team has got more to prove, probably because of the lack of returning starters, which maybe puts a bigger chip on our shoulder and we do fare well in that kind of landscape, I think," Doeren said.
"But, this is a team that wants to prove themselves, no different than last year's team. I think last year we knew we were up against expectations and probably complacency. You know, this year we've got to kind of out-kick where people are putting us, and that's what I think is fun about this, just getting a chance to go out there and compete and prove who we are."
The post Drake Thomas says NFL Combine snub placed a chip on his shoulder appeared first on On3.