EDGE Jordan Ochoa discusses recent visit to Nebraska and fit in defensive scheme under Matt Rhule
3 min read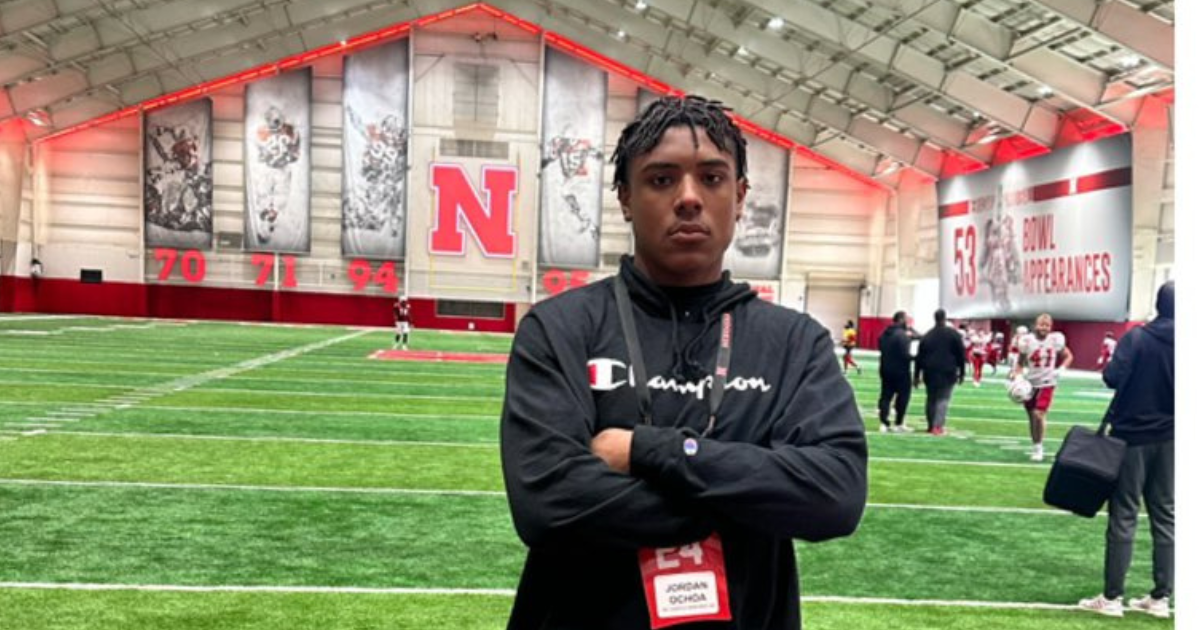 Jordan Ochoa left Gering, Neb., for Caste Rock, Colo., to gain some exposure to athletics. It's worked. Ochoa has several D1 offers now and is the Castle Rock (Colo.) Castle View EDGE was in Nebraska earlier this week, trying to get the attention of the Huskers.
"I thought that the practice was amazing," Ochoa said. "I love the fast, paced tempo and guys flying around. I could definitely feel the energy. The visit was also a great opportunity to meet some of the coaches."
The Nebraska staff discussed with Ochoa where he made the most sense on the field. Ochoa watched the Jack linebacker position during the practice and came away with a good feeling about how he would fit in the Huskers' defense.
"Nebraska sees me more as a Jack linebacker which is an outside linebacker, edge rusher. I definitely love the scheme and how they play. They play fast and physical at the point of contact. I can definitely see myself playing for Nebraska."
Typically, out-of-state recruits are excited to take the facility tour at Nebraska. Ochoa has seen it before. He hasn't always been an out-of-state recruit. He moved from western Nebraska to Colorado to try and catch the eye of more colleges to play football at the next level.
"I have been on a tour before at Nebraska under the previous coaching staff, and I loved it," Ochoa said. "I am originally from Nebraska. I moved from Gering to Colorado so that I could play 5A football and gain exposure to get the opportunities that I am now getting."
Ochoa still feels connected to the Nebraska football program despite moving to Colorado. His aunt worked for the strength program at Nebraska in the 90s, and his father played at a nearby D2 school in Nebraska.
"I have always been a Husker at heart. My aunt used to work with Boyd Epley in the 1990s during the Husker Power days. My dad also played at Nebraska-Kearney from 1998 through 2000."
Nebraska was the third visit for Ochoa this spring. There are plans or invites to take five more, including a return visit to Nebraska in April for the Red-White Spring Game.
"I have been to Kansas State and Wyoming so far," Ochoa said. "I have trips to or invites to Oregon State, Washington State, Indiana, and Miami. I also plan on coming back to Nebraska for the spring game."
During the visit, Ochoa said there wasn't any discussion about an offer or where he might be on their recruiting board. Nebraska did talk to Ochoa about coming back for camp this summer.
"We didn't talk about where I am on Nebraska's recruiting board. We did talk about which position they saw me playing, and we talked about coming to camp this summer."
The post EDGE Jordan Ochoa discusses recent visit to Nebraska and fit in defensive scheme under Matt Rhule appeared first on On3.