EDGE Wyatt Gilmore seen as DL that could play multiple spots for Nebraska
2 min read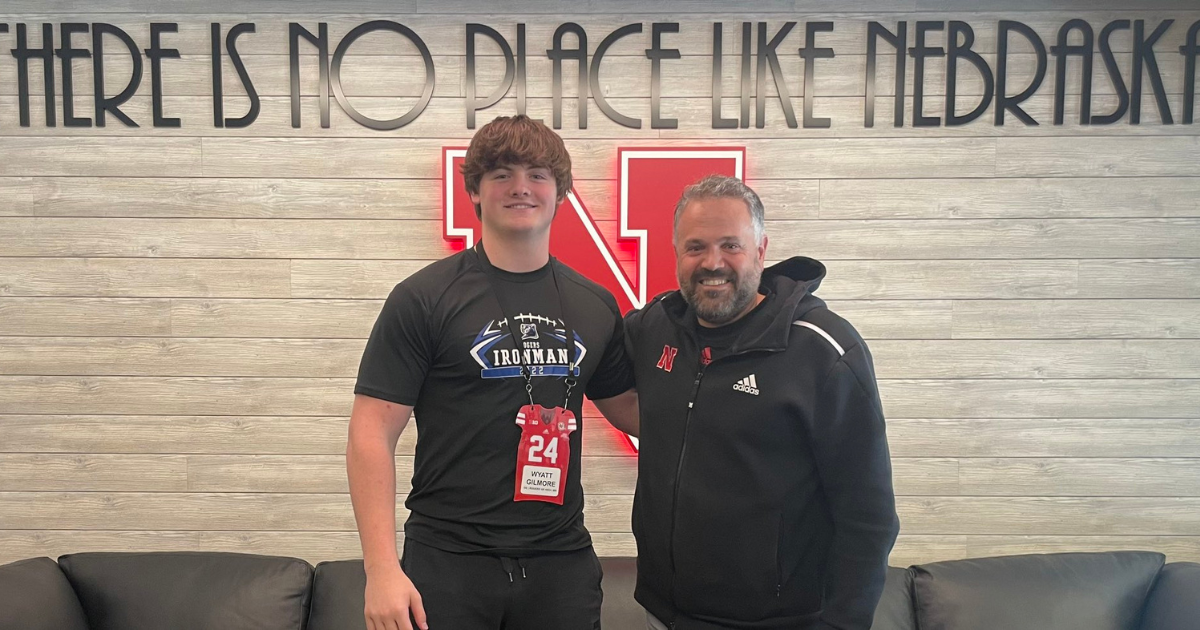 Wyatt Gilmore from Rogers (Minn.) visited Nebraska last Wednesday. It wasn't a practice day which may have worked better for Gilmore and Nebraska to connect on where the Huskers see the 6-foot-4 and 245-pound Gilmore playing for them along their defensive front.
"There wasn't a practice so we got there at 6:00 AM and went to a defensive line meeting," Gilmore said. "After the meeting, we went and watched them lift."
There wasn't a practice for Gilmore to watch, so he was limited to meetings and a team lift. It was incredibly valuable, though, because Gilmore could clearly see where Nebraska likes him on their defensive line.
"The defensive line meeting was good to see. They see me playing pretty much everywhere on the defensive line except for nose, depending on how my body develops. We talked about three-technique, five-technique, and 4i."
Following the meetings and the lift, there was a tour for Gilmore to check out everything that Nebraska offers. He can't wait to see the new facilities once they are complete.
"We took a tour later and all of the people that we met during the visit were amazing," Gilmore said. "I can't wait to see the new weight room once they finish up the new facility."
There was an excellent chance to look around and see where Nebraska sees them on their defensive line, and following the visit, the Huskers offered Gilmore.
"It was my first visit to Nebraska and they are definitely a school that is on the rise and have big things going for them in the future. I am really excited to get the offer from Nebraska."
Visits continue this week for Gilmore, who will be back on the road checking out a couple more Big Ten schools. He wants to get back to Lincoln and says he will know where he is taking his official visits in May.
"I plan to visit Wisconsin and Purdue on the 14th and 15th," Gilmore said. "I think that Nebraska is definitely a play I will go and visit again. I haven't planned my officials yet, but I will announce where I plan to officially visit in May."
The post EDGE Wyatt Gilmore seen as DL that could play multiple spots for Nebraska appeared first on On3.