Eighth inning rally gives Florida Gators first SEC road win
2 min read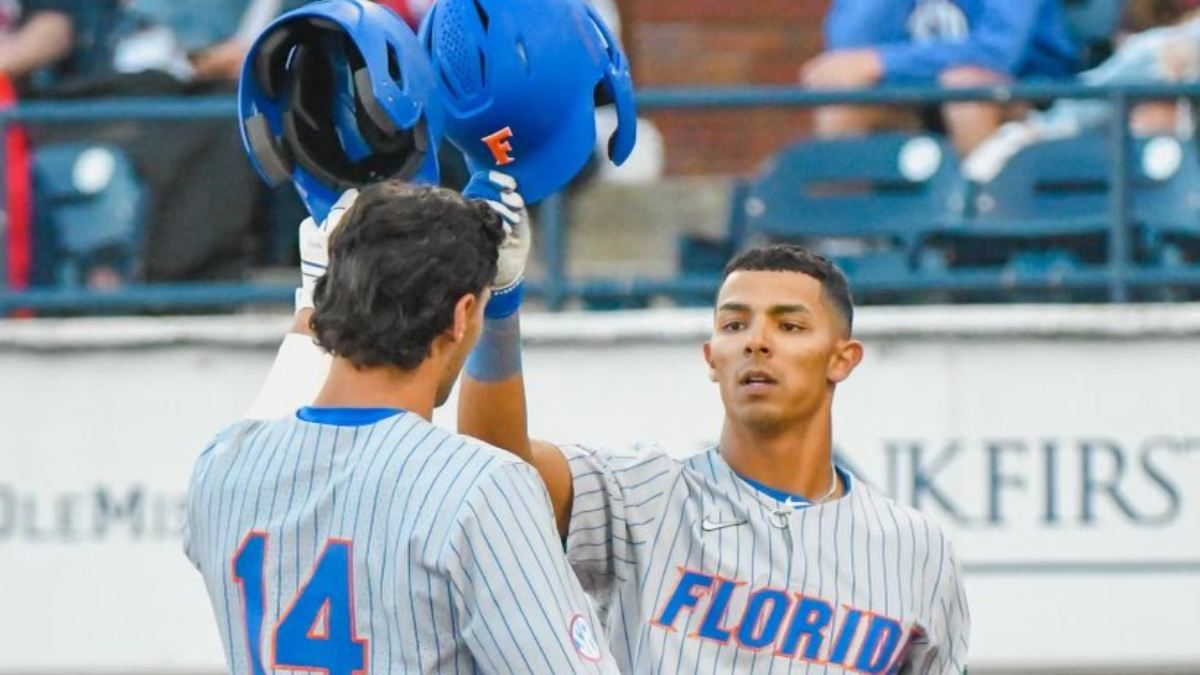 A day late but with Wyatt Langford back in the lineup, the Florida Gators faced its first SEC road test of the year. The Gators passed, even without a great start from Brandon Sproat, with a 9-7 win in game one of a doubleheader.
Jac Caglianone got the Gators started with his nation-leading 14th home run of the season in the top of the first. The Rebels struck back quickly scoring twice in the bottom frame. Sproat hit Ethan Groff with his first offering of the game. Calvin Harris singled and Jacob Gonzalez drove Groff in with a groundout and Kemp Alderman gave Ole Miss the lead with a single.
Ty Evans would tie the game in the fourth with an RBI double to right but the Rebels swing back.
Anthony Calarco started the bottom of the fourth with a double and scored on Peyton Chatagnier's double. Two more singles later and Chatagnier scored. In total, Ole Miss would score three runs on five hits in the frame to open a 5-2 lead. The Gators made it 5-3 with a run in the fifth but it would be the eighth inning where the game was decided.
Gators storm back
Josh Rivera opened the inning with a home run to make it 6-4. The homer is the 11th of the season for Rivera, who had 16 home runs combined in his first three seasons with Florida. BT Riopelle singled before two quick outs. Then Florida's bats got to work.
Matt Prevesk singled and Michael Robertson walked to bring up Cade Kurland. The freshman walked to the plate 0-4 with three strikeouts on the day. He erased all of that with a double to right center field that cleared the bases and gave the Gators a 7-6 advantage. The Gators tacked on two more runs in the top of the ninth to make it a 9-6 lead. The first came on Caglianone's second home run of the game, a solo shot off the batter's eye in center field.
Closer Brandon Neely finished the game out, allowing one run in the ninth inning but shut the door as the Gators' picked up their fourth win in conference play.
The post Eighth inning rally gives Florida Gators first SEC road win appeared first on On3.