Elite 2024 Safety Xavier Filsaime commits to Florida
2 min read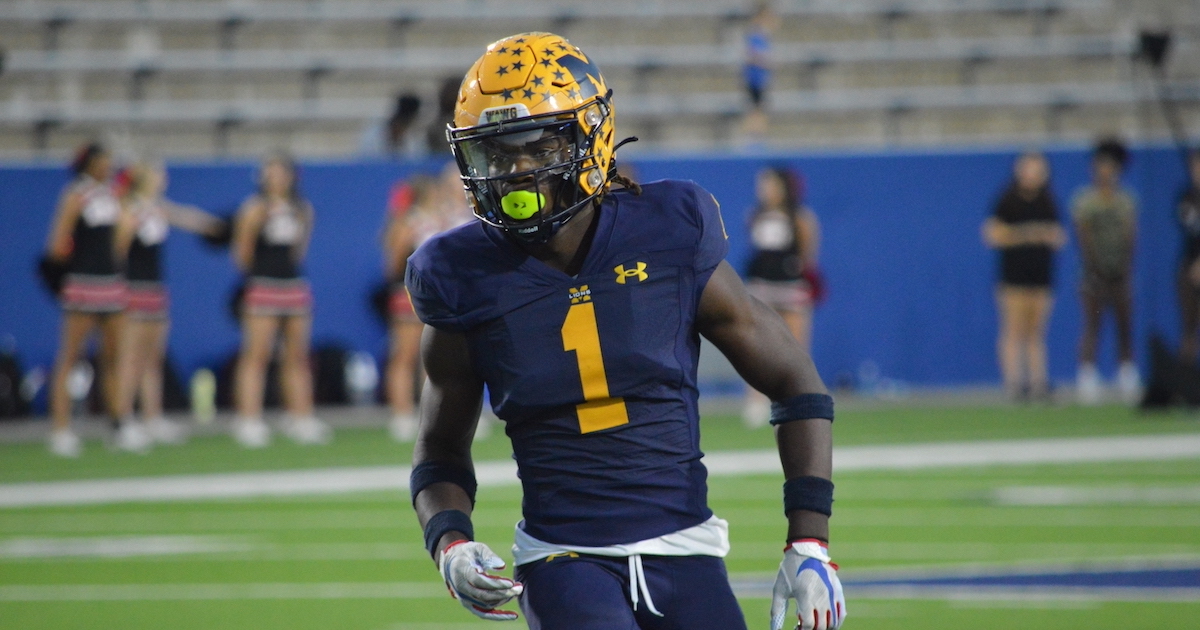 Elite 2024 safety Xavier Filsaime of McKinney (TX) High announced his commitment to Florida Thursday afternoon. 
The 6-foot-1, 190 pounder chose the Gators over Georgia, LSU, and others
Filsaime on why he chose Florida 
"What really stood out is the vibe and chemistry I had with the coaches when I first met them in person," Filsaime said. "Also the fact that I'm from Florida and I'll be back home. It's only a 2 hour flight from Texas, so it really worked out both ways."
Relationship with coaching staff + their plan for Filsaime
"I'm close with a few guys," Filsaime said. "Coach CJ, Joe Hamilton, and coach Armstrong are the main guys I really talk to on a regular basis. But the way the plan on using me in their defense is not really much different from my high school coaches. Playing man, zone, and a lot more blitzing with me."
Filsaime ranks as the No. 29 player according to the On3 Industry Ranking, a weighted average that utilizes all four major recruiting media companies. He also tabs in as the No. 2 safety and the No. 7 player in the state of Texas.
Xavier Filsaime Personal Life (via On3 DB)
"McKinney (Texas) High School coach Marcus Shavers was a four-star recruit back when he was coming out of Allen in 2005, and he knows a thing or two about having the tools to play at the next level. So, it speaks volumes when he says Xavier Filsaime has "everything it takes" to be "special in college football and beyond." Filsaime began his career as a star receiver, but he transitioned to the defensive side of the ball during his junior season at McKinney. "At first, the transition was pretty difficult," Filsaime told Rivals.com. "But I've learned to read on the offensive side of the ball. It's going well. I like it. I love coming up and playing aggressively inside the box and making big hits in run support." 
"He finished the 2022 season with 92 tackles, three fumble recoveries and three pass breakups. He had two quarterback hurries in 13 games. Filsaime also runs track at McKinney. Away from sports, Filsaime enjoys hanging out with his friends, playing video games and training. His favorite foods are cheeseburgers and Flamin' Hot Cheetos. Filsaime is also an academic all-district pick that sports a 3.4 GPA. He plans on majoring in business."
He currently has an On3 NIL Valuation of $191K. The On3 NIL Valuation is the industry's leading index that sets high school and college athletes' projected annual value (PAV). The NIL valuation does not act as a tracker of the value of NIL deals an athlete has completed to date. It rather signifies an athlete's value at a certain moment in time.
The post Elite 2024 Safety Xavier Filsaime commits to Florida appeared first on On3.