Elite edge rusher Benedict Umeh recaps first Penn State experience
4 min read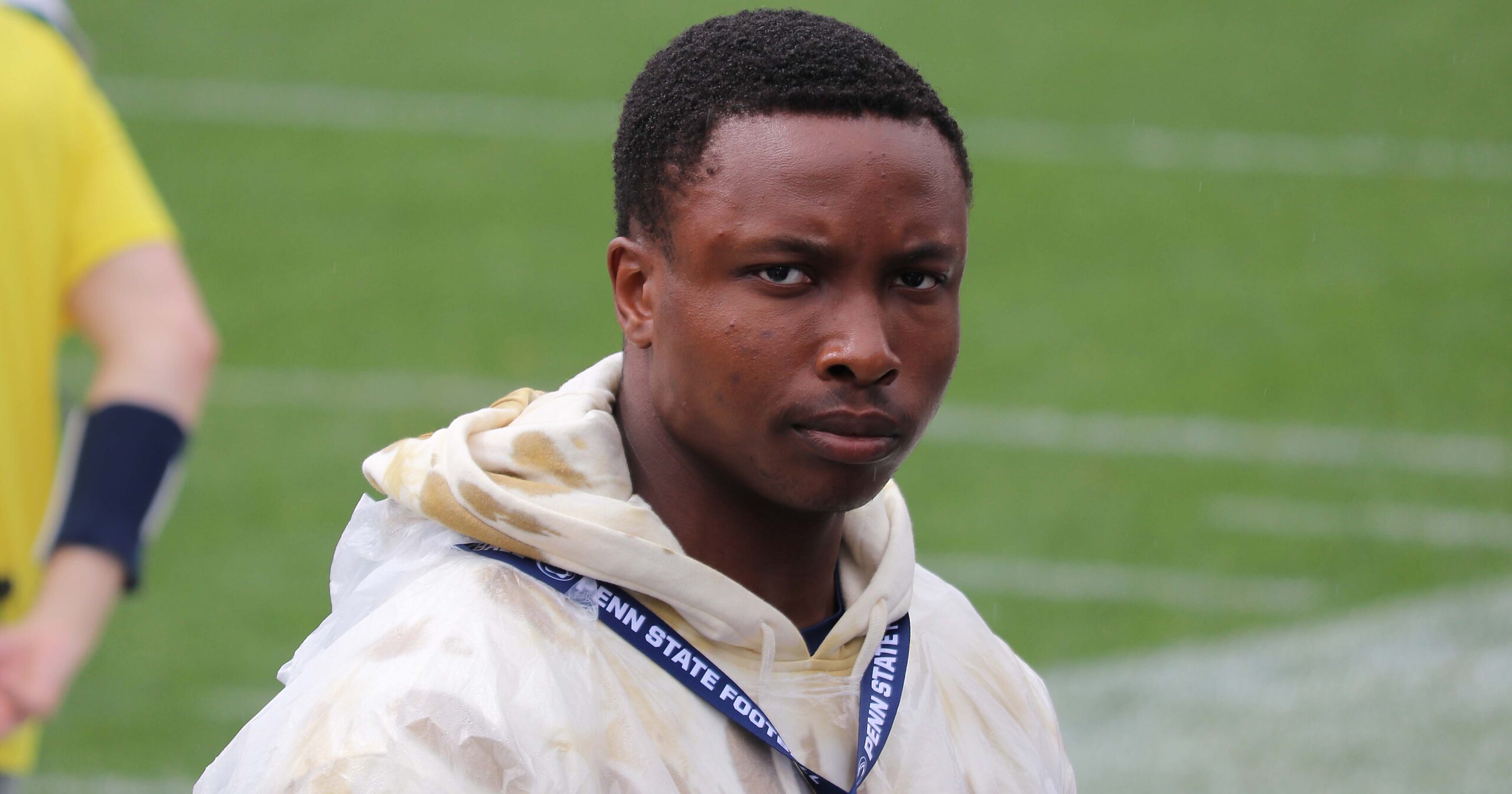 Penn State hosted one of its most important prospects in the Class of 2024 this weekend in four-star edge rusher Benedict Umeh. Currently ranked No. 24 nationally in the On300, Umeh grew up in Canada before deciding to transfer to Avon Old Farms in Connecticut last summer. It proved to be a smart decision, as Umeh is now closing in on 40 scholarship offers.
Many of those schools are also among the nation's elite. Fortunately for Penn State head coach James Franklin and his staff, the Nittany Lions were the second Power Five school to make that move, offering in October. That's given them an edge in the relationship category over many of the nation's best who have offered more recently.
"They're definitely one of the schools I've been talking to the most," Umeh said. "Coach AZ, Alan Zemaitis, I've talked to him basically every single day leading up to this. The relationship has been good. I didn't really know coach Deion Barnes, the defensive line coach too well up until this weekend, but we talked and had a great conversation. But before that, coach AZ and coach Stacy Collins have been in touch a lot. Also, I've talked to coach Franklin before, too."
Umeh got onto campus late Saturday morning and actually stayed overnight, heading back home early on Sunday morning. In addition to spending time with some players last night, he said got to tour facilities and meet with multiple members of the staff.
"I got the train down to New York and actually got a ride with one of the recruits who was also going to the game," Umeh said. "That worked out really well. I appreciated that. Once I got to Penn State, I watched the spring game, which was my first spring game ever. That was a nice experience.
"I got to sit in the locker room after and they took us through all the traditions they do after. That was nuts. I sat down with all the coaches, too, from coach Franklin to coach Barnes and coach Collins. We talked a lot about where I would fit in Penn State's scheme and where I fit on their board.
"I talked to them about where they fit on my board and how interested I am. They really are, if not the number one school; they're right there in my top three."
Umeh said that he appreciated the honesty and openness from Barnes.
"I really like that he's just straight up and honest about everything. I've talked to coaches before who just kind of blow smoke. He was very straightforward and honest about me, how I fit their scheme and how interested he really was," he said. "I really appreciated that."
Leading into the visit, Umeh has had multiple conversations with Franklin. However, he said meeting him in person was a different experience.
"Coach Franklin is definitely different in person," Umeh said. "After the game, he had so much energy. He's a player's coach, through and through, I would say."
Penn State has now locked in an official visit with Umeh for June 16-18. That'll come a week after he takes an official visit to Duke, June 9-11.
It's still unclear which other schools he'll visit officially, but he does have visits in the works, potentially as soon as next weekend.
"I haven't had too many schools pushing hard for official visits yet. Most are trying to get me there for an unofficial. I'm trying to get those out of the way first.
"I'm planning to go to Notre Dame and Michigan next week. We're not locked in. I have to book the flight still, but the plan is to go to Notre Dame first on Saturday, then Michigan on Sunday. Officially, I'm trying to hit Stanford for sure. I'll probably get to Notre Dame for an official visit, too. After that, I'm not sure yet. I know unofficially, Georgia, Miami and Texas are some schools I'd like to get to, too."
Listed at 6-foot-5, 245 pounds, Umeh could potentially play the edge or interior defensive line depending on how he grows. He's open to either on the field. However, it's what schools prove to him off the field that'll likely determine where he ends up.
"Education is the number one thing for me. That was the whole goal for me originally, to get a free education," Umeh said. "My parents, being the way they are and the background I come from, education is everything for us.
"I talked about it a little bit with Penn State, but they said we'll get into that much more during the official visit. They said I'll be able to sit down with a computer science professor. That's what I want to major in."
The post Elite edge rusher Benedict Umeh recaps first Penn State experience appeared first on On3.