Exclusive Tunnel Talk: 3/24/2023
15 min read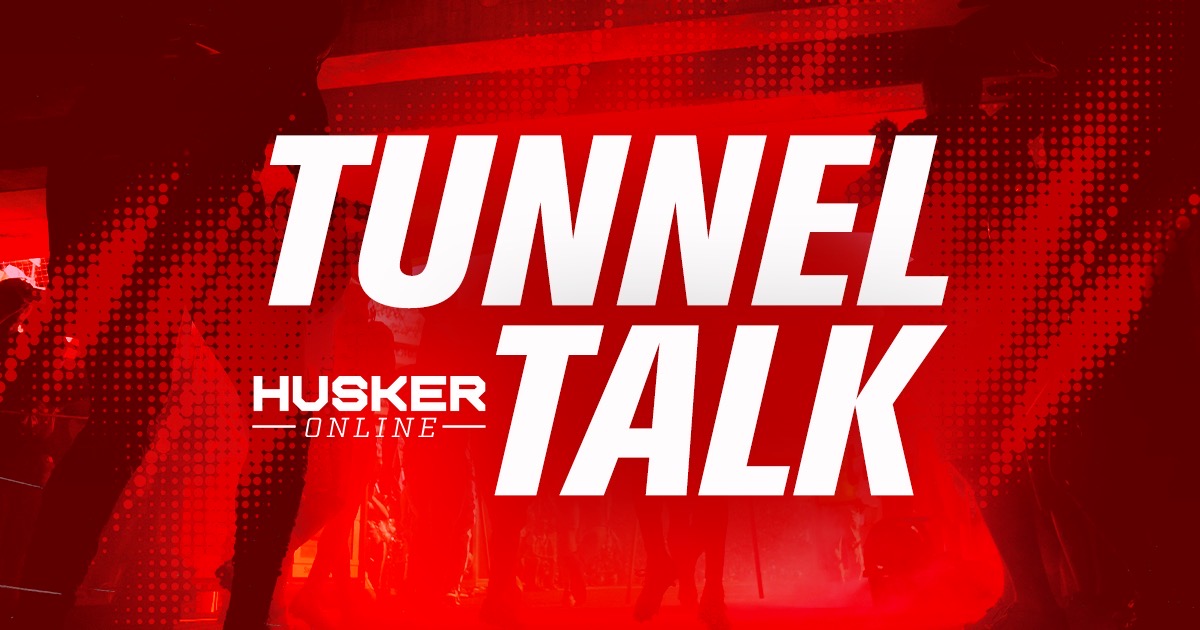 Welcome to the latest edition of HuskerOnline.com's most popular member feature, Tunnel Talk. Our staff gives you the latest inside information on Nebraska football, basketball, volleyball, and recruiting.
Now, on to the scoop…
Never miss breaking news or another HuskerOnline article again. Click HERE to sign up for HuskerOnline's Daily and Breaking News Newsletters.
Callahan's weekly nuggets
***I've heard a lot of good things already about Baylor transfer Josh Fleeks and what he's brought to the wide receiver room as a sixth-year transfer. With he and Billy Kemp IV, that room has quietly added some good veteran leadership.
***Malcolm Hartzog played corner last year for Nebraska. I look for him to be a safety this season. It will be interesting to see how that all shakes out when Marques Burford returns. Omar Brown is having a good spring, and Myles Farmer is a returning starter. That is one of the deeper position groups on the defense.
***I'm not sure I've ever seen the offensive line numbers this low at Nebraska during the spring. There are currently only 10 scholarship and four walk-on linemen on the spring roster. One of those 10 is Teddy Prochazka, who is limited right now. NU will add four more scholarship linemen in June.
***Fort Collins (Colo.) Fossil Ridge offensive lineman Gage Ginther has an interesting connection to the state of Nebraska. His father Jonas played college football at Nebraska-Kearney in the early 90s. He's very familiar with Nebraska football and has a high amount of respect for the program. Ginther plans to take several more trips this spring/summer, including to Penn State, Tennessee and Oklahoma. Colorado is also pushing very hard to land him.
***Santa Ana (Calif.) Mater Dei offensive lineman Brandon Baker is one of the big names in town right now. He had a brother that played at Oregon. He's listed at 6-foot-5, but his wing span is around 7-foot. He told me heading into the visit he could possibly hold his commitment out until December. He's obviously got every option imaginable right now, but he is excited to see what Nebraska has to offer this weekend.
***Baker's teammate in Lincoln this weekend is running back Nathaniel Frazier. He's full of personality in a good way. When we talked this week, he brought up unsolicited that he could not believe the sellout streak record at Nebraska. He's done a lot of research on Nebraska heading into the visit.
***Burley (Idaho) wide receiver Gatlin Bair is the top-ranked player in his state. One notable thing about his recruitment is that he will graduate in December and immediately go on his LDS Mormon mission for two years.
***Twins Jacob Smith and Jerod Smith feel like a package deal, but they told me it's not out of the question they could end up going their separate ways. They were in Alabama this week and have visited the Tide program multiple times. They hold offers from Georgia and Alabama, but neither is committable until they work out again this summer for the Bulldog and Tide coaching staff.
-Sean Callahan
As Sipple sees (and hears) it
***If you talk to a lot of football coaches – or, hell, happen to do a radio show with one – most will tell you the defenders who bear most of the brunt of learning a new defense are those on the unit's second level.
Yes, we're talking about the linebackers, mainly the inside guys.
That's largely because linebackers are constantly in run-pass conflict. That's also true with one of the safeties as well. But the challenges are greater for inside linebackers, who also must learn run fits and make the calls to teammates. Not easy.
Nebraska fans should thank their lucky stars for senior ILB Luke Reimer, who's available this spring and is in constant learning mode. He's been the Huskers' leading tackler for two straight seasons. I think he's the team's best defender, period.
Although Bill Busch avoids discussing former players in those terms, he doesn't push back at all when I suggest Reimer is the best defender from last season's team.
Nick Henrich, a team co-captain last season as Reimer's running mate at ILB, is sitting out this spring recovering from an ACL injury. I'm guessing he's dialed in daily in both meetings and on the practice field.
***Some head coaches pay much more attention to what's being written about their program than others. Matt Rhule pays very close attention, as one might expect from a CEO-style coach.
My read is Scott Frost paid scant attention.
Not sure how much it matters in the grand scheme of things.
***Back to matters at hand: I've had coaches tell me Reimer and Henrich are injury prone in part because they're somewhat undersized by Big Ten standards. Henrich is somewhat limited in terms of speed and overall athleticism. That means he must strain his body a lot, which makes him vulnerable to injury.
But let's be clear: Reimer and Henrich are as tough as a leather boot.
Reimer missed two games last season. He was spitting up blood in the sideline tent against Rutgers (internal injury of some sort). He's played through injuries we probably don't even know about.
***When Rahmir Johnson told me last summer that Nebraska coaches planned to play him at both running back and slot receiver, I cringed. I don't think he noticed me cringing – OK, he might have noticed because we were seated at a table together – but I definitely cringed because I knew it was possible that he could find himself in a veritable no man's land. Which is exactly what happened.
The new staff has talked only about Johnson as a running back. To be sure, Rhule had words of praise this week for Johnson's work at running back.
RB is where Johnson belongs.
He's part of a very good group of running backs. Competition is hot.
That's right, it's an inopportune time for Anthony Grant to be suspended from drills.
***My read is Rhule is being genuine when he repeatedly tells us that he inherited a tough-minded team that is very coachable. He pointed out this week that Nebraska last season battled to the very end of the schedule while coming away with a 3.12 GPA.
Rhule's assistants have spoken in a similar vein about what they've inherited.
"They didn't inherit a disheveled program," Busch said during "Early Break" (93.7 FM) this week while quickly adding that the won-loss record obviously wasn't where it needed to be.
It's become eminently clear that the program was dragged down by leadership at the top.
It's exceptionally difficult for any team to win despite its head coach.
That's one of my biggest takeaways from the Frost era.
***I'm utterly amazed by talk among college basketball higher-ups of the NCAA Tournament moving to a field of 80. The idea is adding a four-team play-in round to each of the regions.
Talk about trying to fix something that isn't broke.
C'mon, man.
-Steven Sipple
Munson's Musings
***It was a great sign to start the week by hosting Kaedin Massey and Willis McGahee IV on Monday. The Huskers knocked it out of the park with both visitors.
Massey, who's visited Nebraska before, stopped short of saying that he would be back. But he likes how NU offensive line coach Donovan Raiola goes about his business, how he coaches his players, and has a connection with him.
McGahee, on the other hand, didn't hold back. The whole defensive staff was with McGahee following practice, which had a profound effect.
On top of that, Corey Collier and Dwight Bootle were able to reconnect with McGahee and pushed him to join them. He told me the visit was a "10" and did try to update the score to downplay how well it went. It was clear he didn't want to tip his hand too much.
***McGahee is returning to Nebraska for the spring game, and I connected with him again today to talk about returning to Lincoln in April. Dylan Raiola is one of the biggest reasons McGahee will return that weekend. He knows Raiola will be there and told me he wants to chat with the QB.
"I want to talk with Raiola in person to see what his plans are and who else is thinking about coming. It definitely changes a lot of things if the No. 1 quarterback comes (to Nebraska)."
***I am also very intrigued by what's going on with 2025 quarterback Stone Saunders. He has been to Nebraska twice in two months. The second time around was better than the first, and Saunders is talking about returning for a game in the fall and possibly another visit in the summer.
I like Saunders' film. Always have. He can make all the throws. He's not a big, physical quarterback, which stands out to me.
It's so interesting that after not taking a 2023 quarterback and all the eggs being in the Raiola basket, a top target is emerging for the 2025 class. Things are moving fast.
***Good to see Caleb Pyfrom in Lincoln on Thursday. I didn't know what to make of him heading to Oklahoma the same weekend as Nebraska's spring game. But the Huskers got to host Pyfrom before the junior day and will again the weekend after. 
*** I briefly caught up with Aeryn Hampton this week. He only said he planned to visit Nebraska soon but didn't have a date yet to get to Lincoln. As you can remember, Hampton gives the Huskers a lot of credit for recruiting him as hard as they are. That's why he says he will get to NU, that he owes it to them.
***There have been several questions about Williams Nwaneri coming to Nebraska this weekend. I reached out to his head coach on Thursday night, and he confirmed again that he, Nwaneri, and Isaiah Mozee would be in Lincoln on Friday for junior day. 
I can't help but think that Coach Mozee has been critical in keeping NU on Nwaneri's mind. Nwaneri visited for Nebraska's spring game two years ago, and the coaches never followed up. He started to forget about the Huskers.
Coach Mozee and his son, Isaiah, went to Nebraska in January after Scott Frost made some coaching staff changes, including adding Bill Busch, Mickey Joseph, and Brian Applewhite. Coach Mozee encouraged Nwaneri to give NU another look, citing improvements with the staff. 
And it was positive for Nwaneri. It jump-started things for Nebraska and Nwaneri again, and you can't overlook his coach's role last year. I am picking up on it again this weekend. 
***I already provided my junior day preview in Three & Out this week, and we have discussed it for weeks. I look forward to catching up with all the recruits I can get.
Recruits like Jacob Smith and Jerod Smith are coming in for the first time. Nwaneri, Raiola, and Gage Ginther are returning to have a different experience since they have already been to Lincoln. It's all going to be amazing to hear from everyone.
-Bryan Munson
Washut's Nebrasketball news & notes
***Nebraska's NCAA Transfer Portal recruiting is in full force. But when it comes to transfers, the true separator is who comes to campus for an official visit.
I wouldn't expect the Huskers to host any transfer visits until around the Final Four, most likely afterward.
That said, several notable portal names have surfaced over the last couple of weeks. Here's a rundown…
***An intriguing and familiar name hit the NCAA Transfer Portal this week in Minnesota forward Jamison Battle.
The 6-foot-7, 220-pound junior averaged 12.4 points, 3.8 rebounds, and 1.7 assists while missing time to injury this season. He ranked sixth in the Big Ten with 2.2 made 3-pointers per contest and third with 35.6 minutes per game.
The Minnesota native led UM with 17.5 ppg last year and is No. 7 in On3's 2023 Transfer Portal rankings.
A player like that will undoubtedly garner plenty of attention. I expect Nebraska to put the full-court press on Battle as a priority target.
The Huskers view Battle as a perfect fit in their system because of his size and 3-point shooting. That likely had to do with him averaging 15.0 points and 5.0 rebounds in three meetings vs. NU this season.
Included were his game-high 20 points in nearly 44 minutes of the Huskers' overtime win in Minneapolis.
I've heard there is mutual interest in Nebraska on his end, too. Ohio State, Villanova, and Santa Clara are also supposedly in the mix.
If you're looking for a portal target NU will go all-in on; Battle would rank right at the top.
***Another player to keep an eye on that hasn't been talked about much is Brown transfer Paxson Wojcik.
The senior All-Ivy League guard averaged 14.9 points, 7.2 rebounds, and 3.2 assists over 27 games at Brown this season. He shot 46.1% from the field and 38% on 57 made 3-pointers.
The 6-4 native of Charleston, S.C., played at prep power La Lumiere School and spent two seasons at Loyola Chicago. Wojcik appeared in 45 games for the Ramblers and was on their Sweet 16 team as a sophomore in 2021-22.
The former four-star prospect currently sits at No. 11 on On3's transfer rankings.
The connection with Wojcik and Nebraska stems from Fred Hoiberg's relationship with the staff at Michigan State. 
Hoiberg became close with MSU's coaches while his eldest son, Jack, played for the Spartans as a walk-on from 2017-21. One of Tom Izzo's longtime assistants just so happens to be Doug Wojcik, Paxson's father.
Hoiberg and assistant coach Adam Howard held an in-home visit with Paxson earlier this week.
The Huskers will still have plenty of competition. Schools like Auburn, Arkansas, Butler, South Carolina, Vanderbilt, California, SMU, Cincinnati, and others have all been in heavy contact. Ole Miss, Butler, and Oklahoma State have also held in-home visits.
***I'm also watching the situation with Arizona transfer guard Kerr Kriisa. 
The junior point guard entered the portal this week after a rollercoaster career with the Wildcats. He averaged 9.9 points, shot 37% on 3-pointers, and led the Pac-12 with 5.1 assists per game this season.
However, his erratic play, shot selection, and emotional volatility somewhat tarnished an otherwise highly productive 2.5 seasons in Tucson. 
The Huskers must figure out what they'd be getting on and off the court before going all-in here. If NU makes a push, I've heard the Huskers would be up there with Xavier as a top potential option.
Xavier was immediately regarded as the favorite with Sean Miller, who recruited Kriisa to UA, now leading the Musketeers.
***Another portal player to watch is Delaware transfer guard Jameer Nelson Jr.
The 6-foot-1, 200-pound junior averaged 20.6 ppg, 4.6 rpg, and 3.6 apg for the Blue Hens last season. He was a first-team All-Colonial Athletic Conference.
A former four-star recruit, Nelson is currently the No. 2 player in On3's portal rankings.
The son of former Saint Joseph's star and longtime NBA guard Jameer Nelson Sr., Nelson Jr. entered the portal last week. 
Beyond his production, Nelson Jr. has some additional value to Nebraska. He is a good friend and former teammate of Battle at George Washington from 2019-21. 
***Nebraska will also do what it can with Cal Baptist guard Taran Armstrong, On3's No. 5 transfer. 
The 6-foot-6 sophomore averaged 11.3 ppg, 4.5 rpg, and 5.0 apg this season and was a Preseason All-WAC first-team selection.  
NU's staff held a Zoom meeting with Armstrong earlier this week. But the 6-6 Australian will be one of the more coveted players in the portal this spring.
***One more portal name of interest is former Omaha Central standout and Colorado State guard John Tonje.
The 6-5 senior averaged 14.6 ppg, 4.7 rpg, and 1.3 apg this season. He also shot 47% from the field and 39% on 3-pointers.
Tonje entered the portal on Tuesday, Nebraska immediately reached out to see where things stood with him.
We'll see where he falls on the Huskers' portal priority list. But this one would certainly make sense if the circumstances work out. NU will again have competition for Tonje, and he'll have plenty of options to find his best fit.
That said, I've heard there was mutual interest in the Huskers on his end.
***As far as Nebraska's current roster, I'm still expecting more roster attrition. I'm never comfortable predicting who is going to transfer out. But I'm guessing there will be around 1-2 more departures before all is said and done.
*** I'll be monitoring the injury situation with Blaise Keita this offseason. His season was derailed by two ankle injuries that forced him to miss several games.
From what I've heard, there are some concerns about how long it's taken Keita to heal from those injuries. Because of that uncertainty, it wouldn't surprise me one bit if the Huskers took two transfer centers this spring.
***Lastly, I still think there will be 1-2 more departures from the current roster when all is said and done.
Much of that will depend on who Nebraska adds from the portal and how those newcomers impact the returning players. As things stand today, I've heard no imminent attrition is expected. 
The Huskers currently have four open scholarships for 2023-24.
-Robin Washut
Abby's assists
***Nebraska volleyball closed out their best season in beach volleyball in history. They went 15-5 and pulled off some great wins. The Huskers took down Texas, who plays with its indoor players, and Oregon, winning both 3-2.
While beach and indoor volleyball are different, there are some important takeaways from a great beach season. The Husker pairs have great chemistry, and several duos were switched up throughout the season. As close as Nebraska's teams usually are, this shows they have the makings of good on-court chemistry.
In every kind of volleyball, passing and serving are critical. While both are a little more difficult in the sand, the fundamentals are the same.
Bekka Allick and Lexi Rodriguez went 15-5, setting the record for the most wins by a pair in Nebraska beach history. They broke their own record of 12-8 from the 2022 season.
While it's unsure what this team will be indoors, especially with six new players, it seemed they put down some good building blocks during beach.
***Nebraska's Lexi Rodriguez was statically the second-best libero in college volleyball during the 2022 season. How do I know this? Well, according to the Chad Gordon of Volleydork.com, Rodriguez, a second-team AVCA All-American, was better than 98.3 percent of her competition.
According to this information, Louisville's Elena Scott was the No. 1 libero. She was in the 99th percentile and took her team to the Championship.
Rodriguez's actual expected sideout percentage was 59.1 percent, making her the best serve-receiving libero. Rodriguez's actual attacker efficiency, or how she did facing hitters, was 0.086. Northwestern's Ellee Stinson, the No. 8 libero on the list, had the lowest actual attacker efficiency (AAE) with 0.027. The lower the AAE, the better the libero.
Texas libero Zoe Fleck was named the AVCA's First-Team All-American in 2022. According to this list, Fleck was statistically the 13th-best libero in the country. She is better than 89.3 percent of her competition, her actual expected sideout rate is 56.8 percent, and her AAE came in at 0.081.
In fact, Nebraska defensive specialist Kenzie Knuckles ranked at No. 10, three spots above the First-Team All-American. Knuckles was in the 91st percentile. Her actual expected sideout was 57.3 percent, and her AAE was 0.057, which is better than Rodriguez's.
Husker fans always knew Knuckles would be hard to replace, but these numbers prove just how much so.
Six Big Ten liberos/DSs were ranked in the top ten: No. 3 Ohio State's Kylie Murr, No. 5 Penn State's Gillian Grimes, No. 6 Maryland's Milan Gomillion, No. 8 Northwestern's Ellee Stinson plus Rodriguez at No. 2 and Knuckles at No. 10.
-Abby Barmore
The post Exclusive Tunnel Talk: 3/24/2023 appeared first on On3.