Fast-rising 2025 EDGE Gus Ritchey lands Miami offer ahead of upcoming Hurricanes visit
2 min read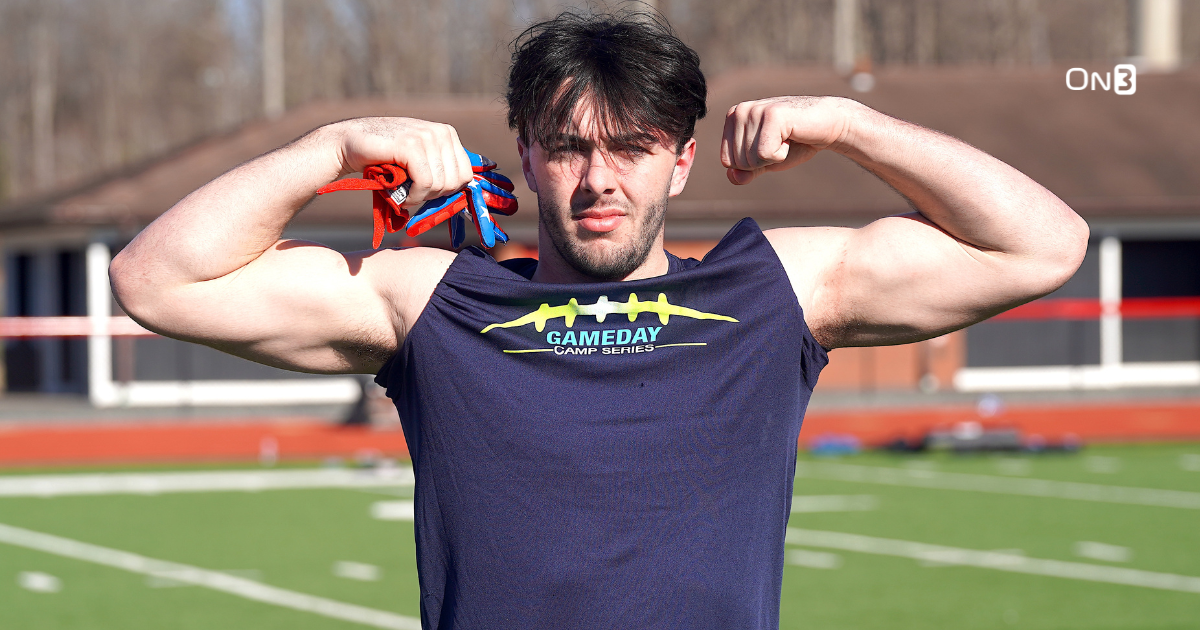 Pittsboro (N.C) Northwood 2025 EDGE Gus Ritchey won't visit Miami for another week. But when he does get to Coral Gables for his April 11 and 12 visit, he'll arrive with a Hurricanes offer in hand.
Ritchey, a 6-foot-3, 225-pound unranked prospect, picked up a Miami offer last week ahead of his first trip to Coral Gables next Tuesday and Wednesday. The prospect was initially scheduled to visit Miami in late March but has ensured he'll arrive on campus for a visit before the Hurricanes' spring game April 14.
"I was freaking out," Ritchey said. "I was like, 'Oh my gosh, this is Miami and the tight ends coach (Cody Woodiel) wants to talk to me!' I know Miami is basically Tight End U, so this was really big!! They loved my film and loved the player and kid I was! They said I have a great attitude and they offered a scholarship!! I was just in disbelief! It was such a huge moment cause the program is unreal! All I could do was thank him."
Miami's staff only recently established contact with Ritchey over the past few weeks but has told him they want to establish a relationship and they hope to recruit him heavily. Woodiel has primarily handled his recruitment and told him they like his game and think he would be a great fit in Coral Gables. Miami is recruiting Ritchey on both sides of the ball.
Ritchey has picked up offers from Georgia, Notre Dame, Michigan and more than a dozen other programs early on. North Carolina State is listed as the slight favorite for Ritchey according to the On3 Recruiting Prediction Machine ahead of North Carolina, Duke, Maryland and Michigan.
Woodiel told Ritchey Miami is searching for relentless effort and toughness, and Ritchey feels like Miami's staff is high on him.
"My interest is very high," Ritchey said. "They have shocked me with their program for a long time. It's amazing what they're doing. I'm interested because not only does Miami have fantastic weather and places, but also their culture is phenomenal and fan base is crazy! And they also have an amazing staff that produces NFL players!"
Ritchey has already traveled to Michigan, North Carolina, Notre Dame and North Carolina State this spring. He has visits set for Duke, Virginia Tech and Miami.
CaneSport's Take
It'll be curious to see if Miami envisions Ritchey as a tight end or an EDGE as his recruitment goes on and how it differs from the role other programs see him playing. He has tape at tight end and running back as well, and his film suggests he could fit best at tight end.
The post Fast-rising 2025 EDGE Gus Ritchey lands Miami offer ahead of upcoming Hurricanes visit appeared first on On3.