Florida State Defensive Tackle Hot Board: Breaking down the Seminoles' top targets
4 min read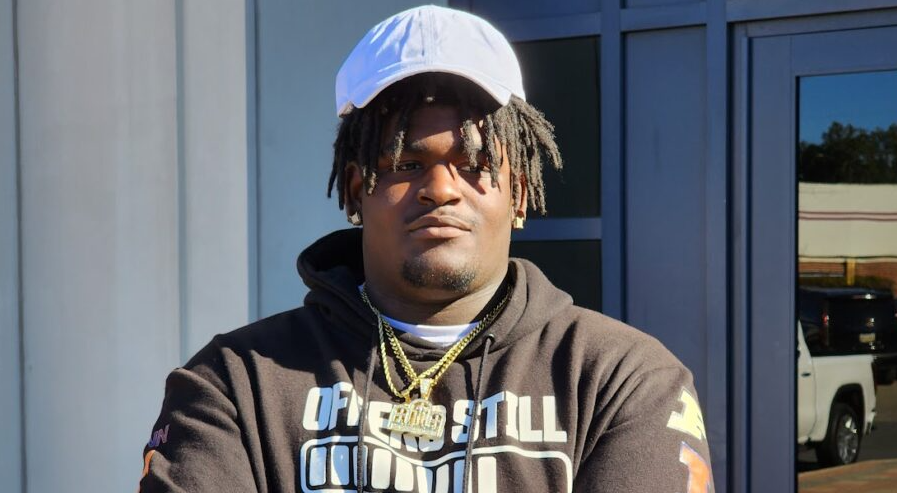 With the Florida State football team still riding the momentum of a 10-win season in 2022, the Seminoles are trying to capitalize on that success with victories in recruiting.
As we continue rolling out our latest Hot Boards for Florida State's 2024 class, we conclude today with the Seminoles' top recruits at defensive tackle. We break down where FSU stands with each prospect and which schools will be the top competition.
Earlier Hot Boards: QB and RB | WR and TE | Offensive Line | Safety | Cornerback | Linebacker | Defensive End |
DEFENSIVE TACKLE (FSU EXPECTED TO TAKE 2-4)
Four-star DT Artavius Jones of Blountstown
The Skinny on Jones
This four-star prospect from nearby Blountstown has visited Florida State multiple times. His most recent visit was for the Seminoles' Legacy Weekend on March 11. I like where FSU sits in this recruitment, and the 'Noles seem to have him high on their board.
Jones has already developed a really strong connection with defensive tackles coach Odell Haggins and head coach Mike Norvell through the process, and it feels like the interest is getting even higher with FSU. This is another prospect that I feel is going to get a bigger boost in the rankings as more see his skills. He's a very explosive pass-rusher for a defensive tackle. Miami, UCF, Georgia Tech, Kentucky and Illinois are some of the other teams currently involved. If FSU were to get a DT commitment this spring, Jones feels like the best candidate.
Three-star DT D'Antre Robinson of Orlando
The Skinny on Robinson
This is another talented lineman who is no stranger to the Florida State campus. He attended a couple of games last fall, came back this spring, and he has been impressed by the Seminoles' improvement in the trenches. Robinson also likes Haggins and how direct FSU is about everything during the recruiting process.
Robinson visited Florida State in March for a practice and enjoyed watching the defensive linemen in person. Along with the Seminoles, Robinson has strong interest in Florida, which was a school he liked growing up. He also has strong interest in Colorado, Georgia, Texas and Southern Cal. So this recruitment has a ways to go before we will know who is leading the pack. But it's safe to say FSU and Florida are both very high up there.
Three-star DT Xavier Porter of Tampa
The Skinny on Porter
Porter took an important visit to Florida State with his mother in January, and the 'Noles nailed everything Porter was looking to see. Porter said after the visit that FSU is his top school and that he loves everything about the way the Seminoles run their program.
The Tampa product plans to see FSU again later this spring. He also wants to take visits outside the state to check out other schools. Tennessee, Auburn, and potentially Ohio State, Michigan and Wisconsin are potential visits for Porter.
Three-star DT Jamorie Flagg of Miami (FSU commit)
The Skinny on Flagg
Flagg was an early pledge for Florida State. And while he isn't one of the highest-rated prospects on the Seminoles' board, this is a prospect the FSU staff saw in person a few times last year and they clearly want to have him on their roster. Flagg has been very firm in his pledge and chose the Seminoles over Kentucky and Georgia Tech. Flagg returned to FSU in late March, and everything seems on track for him to be a part of this class.
Three-star DT Landen Marshall of Alabama
The Skinny on Marshall
This appears to be a two-team race, and for me it depends on how much Florida State plans to make Marshall a priority. He has a great comfort with Haggins and has visited FSU multiple times. So we'll have to see how hard the Seminoles push.
More names to watch at DT
DT Nasir Johnson of Georgia
Johnson landed an offer from the 'Noles after a visit in January. It's clear that the Florida State staff likes what Johnson does against the run, and his wing span makes him an attractive prospect. But I don't get the impression this is a top-tier target for FSU at this stage. We'll have to see if the Seminole crank things up when they see him more this spring or summer.
Four-star DT Hevin Brown-Shuler of Atlanta
The Skinny on Brown-Shuler
Brown-Shuler seems to be a Clemson lean by most accounts, but he has shown interest in Florida State in the past. He also planned to make a visit to FSU this spring, but this past weekend he announced plans to make his commitment later this month. If he goes through with that commitment, Clemson is the likely favorite.
**Final thoughts on the DT board**
Despite decent numbers here, I feel Florida State still needs to work to get more top-tier guys in the mix. With that in mind, I expect the list to grow when we hit the month of May and spring evaluations start. The Seminoles' summer camps also will play a factor.
*ALSO SEE: Some 2025 FSU DT recruits to know
***Discuss this article with FSU fans on the Premium Recruiting Board.***
The post Florida State Defensive Tackle Hot Board: Breaking down the Seminoles' top targets appeared first on On3.