Florida State pitcher Wyatt Crowell undergoes surgery, will miss rest of season
2 min read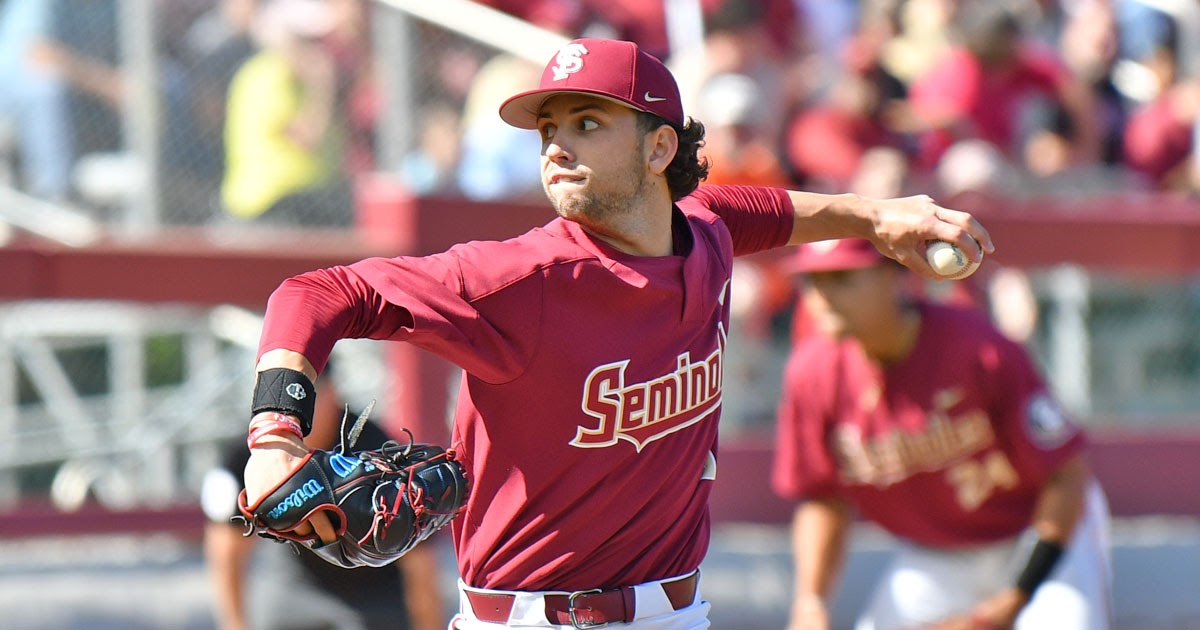 It's gone from bad to worse.
The slumping Florida State baseball team, which has lost 13 of its last 14 games, has now suffered an even bigger loss.
Ace pitcher Wyatt Crowell, who had an ERA under 1.00 this season, underwent surgery on Thursday and will miss the remainder of the 2023 season. Crowell confirmed the news about his surgery on social media Thursday night.
The junior left-hander began the season in the bullpen before making his first — and only — start on March 11 against Pitt. Crowell was considered a potential early-round selection for the 2023 Major League Baseball Draft and was easily the best pitcher on the Florida State team this season.
The Cumming, Ga., native didn't pitch after that win against Pitt, in which he went six innings and allowed just three hits and no earned runs while striking out a career-high 10 on exactly 100 pitches. And he is now going to be sidelined for the rest of the season.
***SPECIAL OFFER: Get 4 Months of Premium Access for $10! (Offer ends Sunday at midnight)***
Crowell pitched in five games this season for Florida State. He had a 0.87 ERA in 20.2 innings pitched, with nine hits allowed and 33 strikeouts. Even more importantly from the Seminoles' perspective, they were 5-0 in the five games Crowell pitched this season. They're 8-19 in the other 27.
Crowell was the top returning arm on the FSU staff coming into this season after a sophomore campaign that saw him go 6-1 with a 2.12 ERA in 28 appearances. He struck out 72 batters in 51 innings a season ago.
He also won a bronze medal over the summer while pitching for the Team USA Baseball Collegiate National team.
Crowell came into the season expected to be one of the top arms in the country. And through five games, that's exactly what he was. Sadly for him and the Florida State baseball team, five games is all he'll pitch in 2023.
***Talk with other Seminole fans on the FSU Baseball Forum***
The post Florida State pitcher Wyatt Crowell undergoes surgery, will miss rest of season appeared first on On3.