Florida State softball picks up win to snap Clemson's 29-game home win streak
2 min read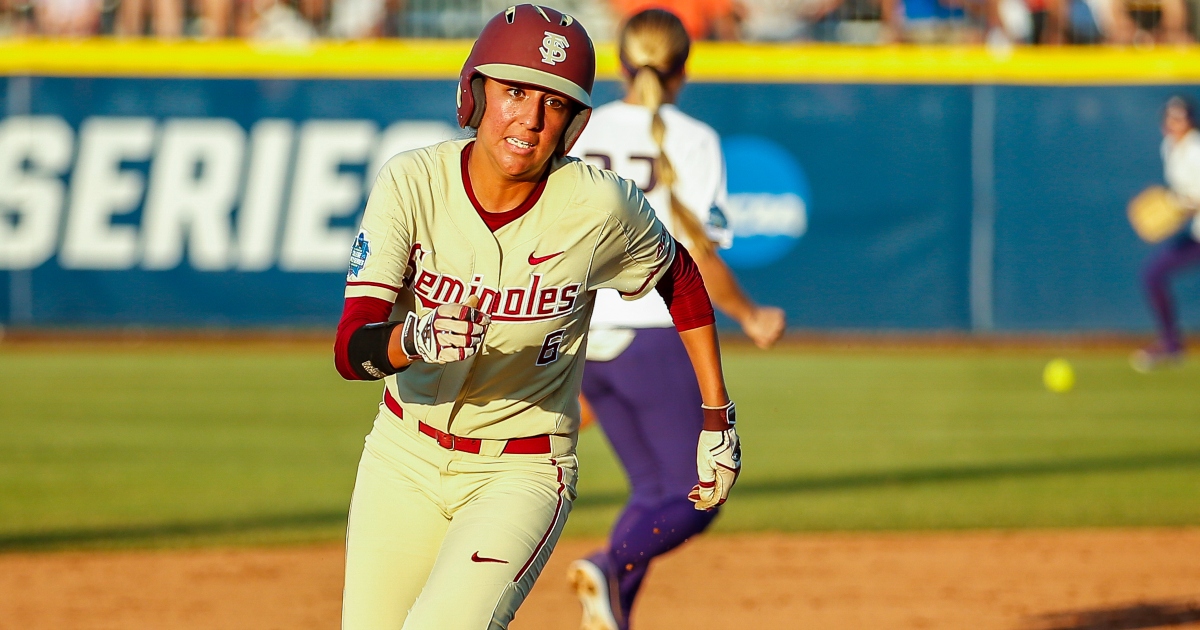 The Florida State Seminoles' softball team snapped Clemson's 29-game home winning streak on Thursday afternoon. The sixth-ranked Seminoles thrashed the Tigers 7-0. Florida State (30-7, 9-1 ACC) had never played at Clemson (37-2, 12-1 ACC) and in their debut performance in Death Valley, they left quite the impression in handling one of the most dominant teams in all of college softball. FSU freshman Makenna Reid made her first start on Thursday, not allowing any runs for the 'Noles. Coming into Thursday's game, the Tigers led the ACC in batting average (.361), slugging percentage (.617), on-base percentage (.456), and ERA (0.73).
Florida State has now won seven straight games, including a win over No. 15 Duke during that stretch. This series marks just the second time in school history and the first time in ACC play that the Seminoles have played a three-game series against a top five team on the road. Both teams were slated to play on Saturday, but due to inclement weather, they decided to play a doubleheader on Thursday. Friday's game is still set for 7:00 PM EST on ESPN2.
Before the Clemson series, FSU has already played six games against teams that are ranked in the top five. Coming into Thursday's games, Florida State had four players with six home runs or more (Katie Dack–9, Jahni Kerr–7, Kalei Harding–7, and Michaela Edenfield–6.) Dack not only leads the team in home runs, but she's second on the team in RBIs (27) to Michaela Edenfield (30). Harding leads the team in total bases (69), while Dack is not far behind with 62 total bases.
Following their series against Clemson, Florida State will face off against Jacksonville on Wednesday, April 12. Then, they'll have a three-game series slated against the Virginia Cavaliers beginning on Friday, April 14th. FSU will have two matchups remaining with top 20 opponents. First, Florida State will face off against the No. 17 Virginia Tech Hokies. That will be a three-game series that will begin on Thursday, April 20th. Their Thursday night matchup on April 20th will be nationally televised on ESPN2.
Then, they'll have two highly anticipated matchups with their rivals, the No. 18 Florida Gators. They'll have one game against the Gators in April and the other one will be played in May. The 2023 women's softball ACC Championship will be played in South Bend, Indiana.
Florida State will look to keep the momentum rolling for the rest of the 2023 season.
The post Florida State softball picks up win to snap Clemson's 29-game home win streak appeared first on On3.