Florida State's NCAA Softball Regional sells out in 5 minutes!
2 min read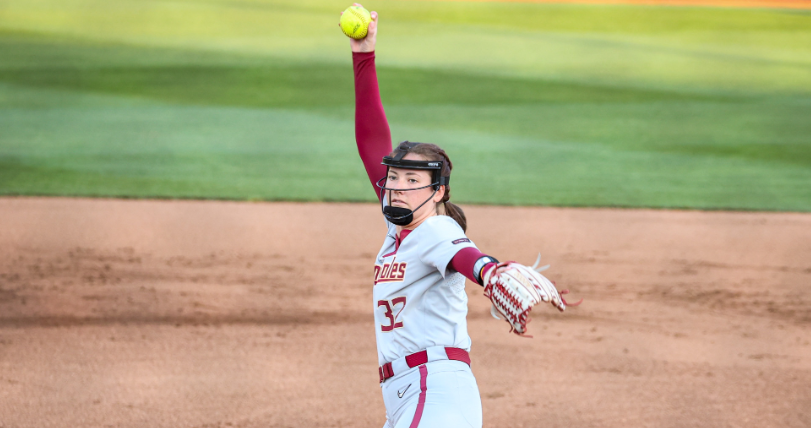 How hot of a ticket is the Florida State softball team?
The Seminoles' NCAA Tallahassee Regional, which is slated for later this week at JoAnne Graf Field, sold out in about five minutes Monday, the university's ticket office announced.
According to a social media post by Jonathan DeMott, FSU's director of ticket operations, all reserved seats for the Tallahassee Regional were sold to season ticket holders. Then once the remaining seats went on sale at noon, they lasted just five minutes.
Florida State, under the direction of head coach Lonni Alameda, was selected as the No. 3 national seed for this year's NCAA Tournament. The Seminoles will host South Carolina, UCF and Marist in the NCAA Tallahassee Regional from May 19-21.
The Seminoles will face Marist (29-28, 12-8 Metro Atlantic Athletic Conference) in the opening round, while the Gamecocks (37-20) and Knights (39-19) will square off in the other opener. The FSU game is set for 4 p.m. on Friday (ESPN-Plus); the later game is slated for 7 p.m. on ESPN2.
Florida State enters the postseason with a 50-8 record and a 16-game winning streak.
*ALSO SEE: How mental toughness and intentional training have given Florida State Softball's Team 40 its edge
Talk about this story with other die-hard FSU football fans on the Tribal Council.
The post Florida State's NCAA Softball Regional sells out in 5 minutes! appeared first on On3.