Former Georgia LB Nolan Smith set to visit Chicago Bears
2 min read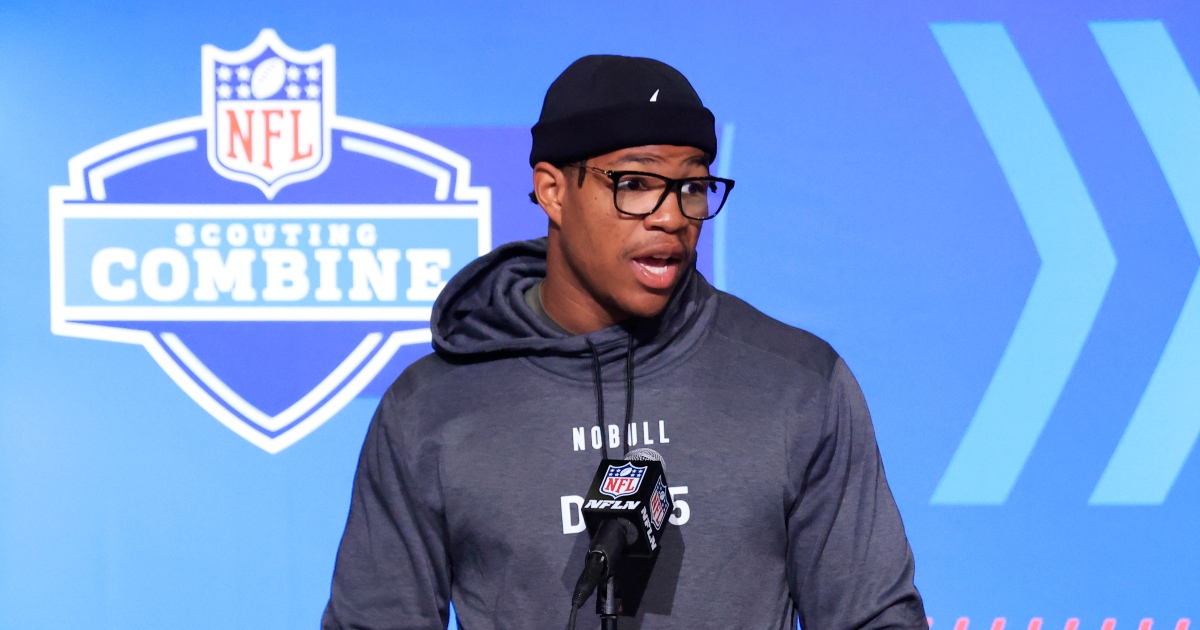 Former Georgia linebacker Nolan Smith is set to visit the Chicago Bears, he told ESPN 1000's David Kaplan. He'll fly to Chicago Sunday for a two-day visit.
Smith is seen as a likely first-round pick in the 2023 NFL Draft and came in as the No. 12 overall selection in ESPN analyst Todd McShay's latest mock draft this week. That means he'd be on the board for the Bears, who have the No. 9 pick after a blockbuster trade with the Carolina Panthers. Smith has also visited the the Tampa Bay Buccaneers, Jacksonville Jaguars and Baltimore Ravens. He also has a visit set with the New England Patriots, he told Kaplan.
The Bradenton, Florida native said it will be his first trip to Chicago, but added he wants to find some of the quieter areas if he can.
"I've never been to Chicago," Smith told Kaplan on the latest ReKap. "Like I said, I'm a small-town kid. I only usually go to Savannah and Athens. Chicago is a different world for me. Big city, a lot of moving parts, I wouldn't want to be another of the moving parts. … I'll try to find the rural area of Chicago that I want to live in, I can fish. Might have to make my own little makeshift pond in the back because, you know, it's a humongous concrete jungle."
Smith appeared in eight games for Georgia in 2022, missing most of the season due to a torn right pectoral muscle injury. He finished the year with 18 tackles, 7.0 tackles for loss and 3.0 sacks. His best year in Athens came in 2021 as he helped the Bulldogs to a national championship with 53 tackles, 8.0 tackles for loss and 4.5 sacks as a key part of the vaunted defense.
Smith came to college with plenty of hype, arriving as a Five Star Plus+ recruit and the No. 1 prospect in the nation from the 2019 cycle, according to the On3 Industry Ranking, a weighted average that utilizes all four major recruiting media companies.
He also put on quite a show at the NFL scouting combine in Indianapolis, running a 4.39 in the 40-yard dash. It caught the attention of his former teammates, who were back in Athens watching on TV. Smith said he saw the video and talked about what it meant to receive that support.
"My first thought was, 'man, that's amazing,'" Smith said on The Pat McAfee Show. "The guys that were in the locker room just sitting there watching us run — me and (Robert Beal Jr.) — after practice. Because those Tuesdays at Georgia are crazy. Just to see those guys excited for me after all those weeks of me getting excited for them, it was great."
The post Former Georgia LB Nolan Smith set to visit Chicago Bears appeared first on On3.