Former Kentucky player/assistant, Dwane Casey, out as Pistons head coach
3 min read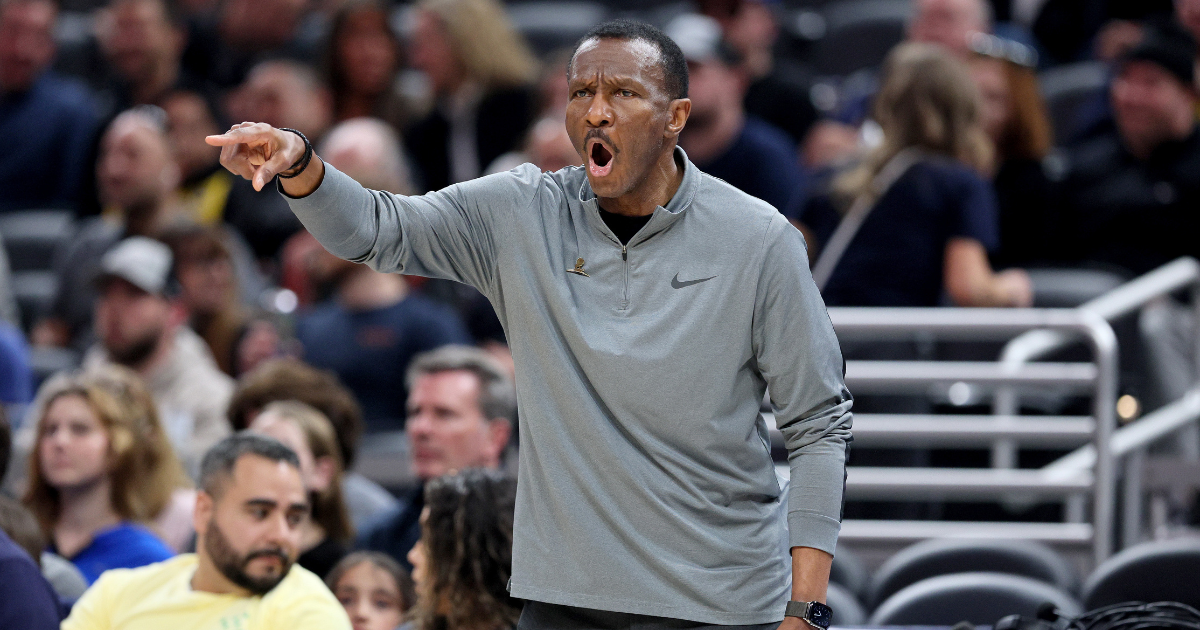 Dwane Casey, who was a constant presence with the Kentucky men's basketball program in the 1970s and '80s, is moving on from his current position.
On Sunday afternoon, Casey announced that he will no longer be the head coach of the Detroit Pistons, adding that he intends to move into a front-office role with the franchise. Casey had been the Pistons' head coach since the 2018-19 season after spending the previous seven years as the head coach of the Toronto Raptors. During his time in Detroit, Casey posted an overall record of 121-263 (.315), reaching the playoffs just once during his first season.
"It's been a good 44 years. (Pistons' governor) Tom (Gores) is giving me an opportunity to move into the front office. I'm excited to go to the next phase of my life," Casey said following his announcement, according to The Athletic's James L. Edwards III. "Time to spend more time with my family. This team is on the right track. They probably need to hear a new voice. This is my decision."
Casey, 65, played all four of his college basketball seasons (1975-79) at Kentucky under the late Joe B. Hall. A 6-foot-2 guard, he appeared in 95 games during his time in Lexington, averaging 1.3 points in 6.5 minutes per game. He was a member of the 1978 national title team. Following his playing career, Casey became an assistant at UK to Coach Hall for the 1979-80 season and then again from 1985-89 under head coach Eddie Sutton
Originally from Indiana, Casey's family relocated to Morganfield, KY early in his life. He would eventually attend Union County High School and graduated in 1975 as a top basketball recruit. He stayed close to play for the 'Cats, where he was named a team captain as a senior in the 1978-79 season. Casey was also an assistant coach at Western Kentucky from 1980-85.
Casey's NBA coaching career began in 1994 when he was named an assistant for Seattle Supersonics. He would stay in that position until 2005 when he took over as the Minnesota Timberwolves head coach for two seasons (2005-07). His best stint as a head coach would come during his time with the Raptors, when he led the Canadian franchise to three straight Eastern Conference Semifinals from 2016-2018, including an Eastern Conference Finals appearance in 2016. Casey was infamously fired from the Raptors following the 2017-18 season despite winning the NBA's Coach of the Year award.
After four straight seasons of failing to reach the 25-win threshold in Detroit, including a 17-65 record this year (second-worst in franchise history), and the front office's desire to embrace a youth movement, it was time for both sides to move on. If this is to be the end of Casey's NBA head coaching tenure, he would finish with an overall record of 494-570 that included a stretch of six consecutive postseason appearances with the Raptors from 2014-19.
The post Former Kentucky player/assistant, Dwane Casey, out as Pistons head coach appeared first on On3.