Former Notre Dame tight end taking on a new role with another college program
2 min read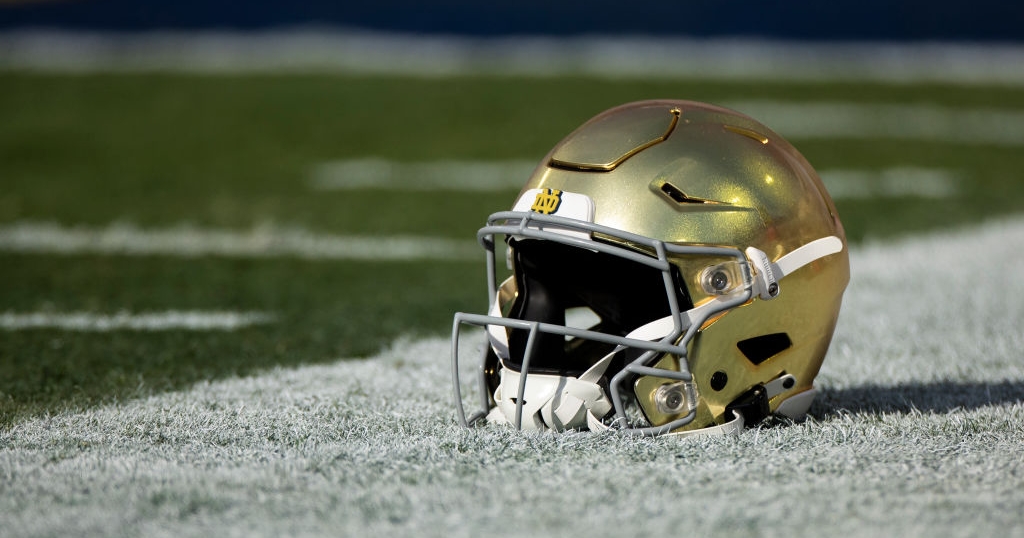 Former Notre Dame walk-on tight end Barret Liebentritt will continue his college football career elsewhere. On Saturday, Liebentritt announced he would join the Nebraska Cornhuskers for the 2023 season. 
The 6-foot, 235-pound Liebentritt entered the transfer portal earlier this spring. He is originally from Omaha, Neb., and attended Skutt Catholic. Liebentritt will join the Cornhuskers with three seasons of eligibility. 
"Thank you to (head) Coach (Marcus) Freeman, (tight ends) Coach Gertad Parker and (strength) Coach (Matt) Balis and the entire staff for giving me the opportunity of a lifetime to play at Notre Dame," Liebentritt said in a statement on Saturday.
"The people are what make Notre Dame special and I'm thankful for the lifelong relationships I've formed with my teammates," he continued. "Notre Dame will always hold a special place in my heart.
"With that being said, I'm excited to announce that I'll be coming home to play fullback at Nebraska. Thank you to (head) Coach (Matt) Rhule and the staff for the opportunity. I can't wait to get to work." 
Last season, Liebentritt appeared in all 13 games on special teams. He primarily contributed to the kick return team. He did not register any statistics. 
Liebentritt did not report any full-ride scholarship offers coming out of high school.
Notre Dame Tweets of the Weekend
Current Irish football players cornerback Cam Hart, safety DJ Brown, quarterback Sam Hartman and EDGE Junior Tuihalamaka were in Los Angeles over the weekend. 
Rookie minicamp has begun for former Notre Dame tight end Michael Mayer with his new team, the Las Vegas Raiders.
Former Irish EDGE rusher Isaiah Foskey (55)  has kicked off rookie minicamp with the New Orleans Saints.
Notre Dame Quote of the Weekend
​​"As a college kid, I've already had my fun. This is a business decision for me."
— Former Rhode Island safety Antonio Carter after announcing his commitment to the Fighting Irish on Saturday night. 
Notre Dame Headlines of the Weekend
ND increasing recruiting efforts in two key Southern states
Defensive recruiting target schedules official visit, first trip to ND
What the Antonio Carter commitment means for the ND defense
Antonio Carter commits to ND over Florida, LSU, others
Former ND offensive lineman chooses his next career destination
Top ND offensive target schedules June official visit
Jerome Bettis Jr. reviews spring visit to ND
Lengthy 2025 OL Raphael Greene on ND's radar, intrigued by the Irish
The post Former Notre Dame tight end taking on a new role with another college program appeared first on On3.