Four-Star Brandon Baker Set for Busy April
1 min read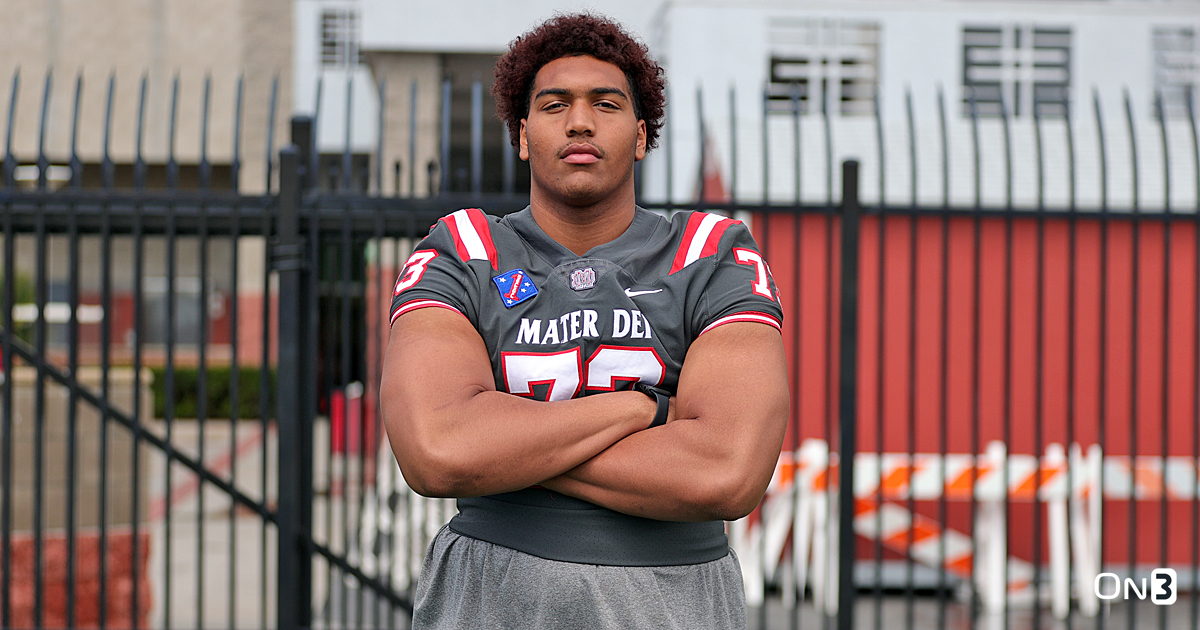 One of the top offensive prospects out West is going to log the airline miles this April.
Mater Dei (Calif.) offensive tackle Brandon Baker will be on the road every weekend and even on a few mid-week trips. The 6-foot-5, 285-pounder is the nation's No. 25 ranked player and No. 1 offensive tackle nationally per the On3 Industry Rankings.
His busy Spring will end with a key stop in Eugene for the Spring game in late April.
Here is a look at the full schedule from On3's Hayes Fawcett. (Updated)
Michigan – April 7
Florida State- April 11
Georgia – April 12
Texas – April 15
Nebraska – April 22
Oregon – April 29
Originally Baker talked about possibly visiting Oregon two weekends in a row. However the weekend of the 22nd he will visit Nebraska.
Here is what Baker recently told On3's Chad Simmons on the Ducks.
"At Oregon, coach Dan Lanning is bringing it. There is a new energy with the team and I like that a lot. With coach Adrian Klemm gone to the NFL, they are transitioning to a new offensive line coach, so that is something I am getting used to."
The Ducks are currently the leader in the On3 RPM for Baker. However it seems as though the Ducks' lead has slipped slightly following the change at offensive line coach.
The post Four-Star Brandon Baker Set for Busy April appeared first on On3.