Four-star CB Aaron Scott talks Saturday visit to Tennessee
2 min read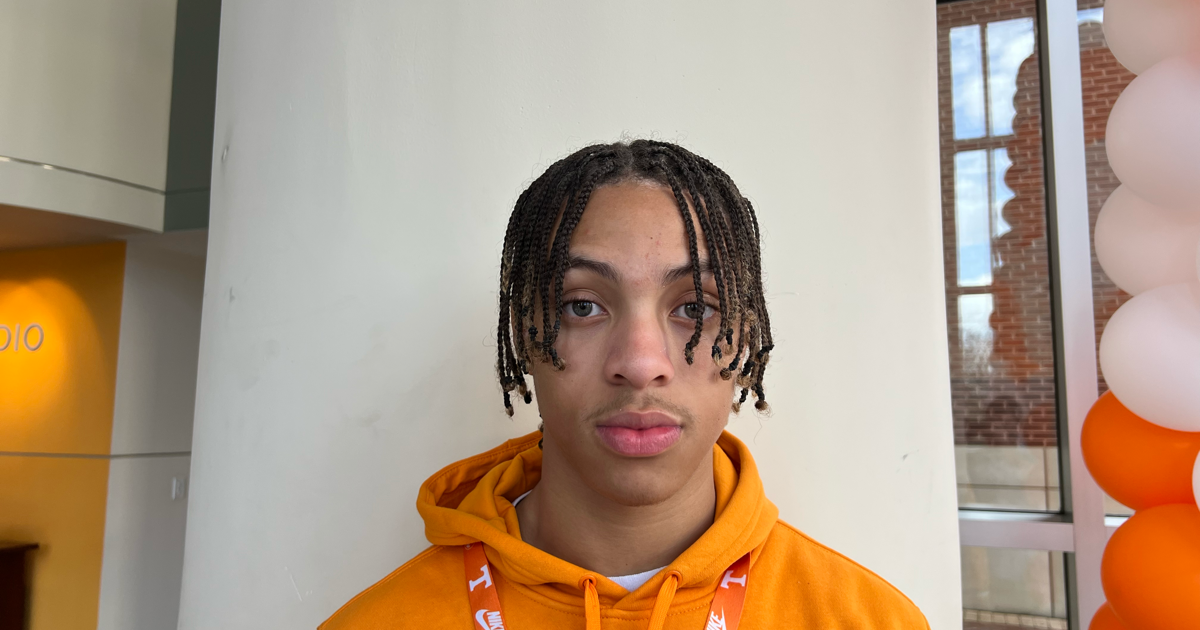 Knoxville, Tenn.– 2024 Springfield (Ohio) standout cornerback Aaron Scott returned to Tennessee's campus on Saturday for the first time in almost a year. Following the visit, he discussed the trip with Volquest.
"Really, the players and the energy," Scott said of what stood out about the visit. "I feel like this year was just way faster and more energy than when I came down here last year. The energy from the coaches and the players was a great vibe."
Coming into the visit, Scott had already built a strong bond with defensive coordinator Tim Banks and cornerbacks coach Willie Martinez due to frequent communication with the duo.
"I talk to them almost every day," he said of this. "They like my length, my aggressiveness at the line, and how I can press and run. We talk a lot."
Scott was able to get plenty of time with the two on Saturday as well.
"I spent most of my time with Coach Banks and Coach Martinez," Scott said of this. "I like that they are straightforward and have crazy energy. They make me feel like it is home, for real. They made me feel like a priority, and it feels like they need me and want me here. They are going to let you know what they need to know, and their energy is all there."
So what did this weekend do for the Vols?
"I feel like it helped them a lot," Scott said of this. "I feel like it lifted them up. It is definitely going to make my decision harder for sure. I am going to be back here for an official visit."
The culture around Josh Heupel's program has caught Scott's attention even more after this weekend.
"I would say the culture," Scott said of what has stood out the most to him about Tennessee. "The last couple of years, they have been on a roll, and they aren't going to stop now, so that it what I like the most about them.
Scott plans to start using official visits in June, and Tennessee is currently the only school he knows will for sure get one. Michigan, Notre Dame, and Ohio State are all among the schools recruiting the standout prospect the hardest.
As he works towards a decision, the key factors for Scott are simple.
"It is really seeing how the coaches interact with the players and who can show me that they need me at their program," he said of this.
Scott is currently rated as the nation's 11th-best prospect, second-best cornerback, and top player from the state of Ohio in the 2024 class, according to the On3 rankings.
The post Four-star CB Aaron Scott talks Saturday visit to Tennessee appeared first on On3.