Four-star DB Jordan Pride, a priority Florida Gators target, is close to making another decision
3 min read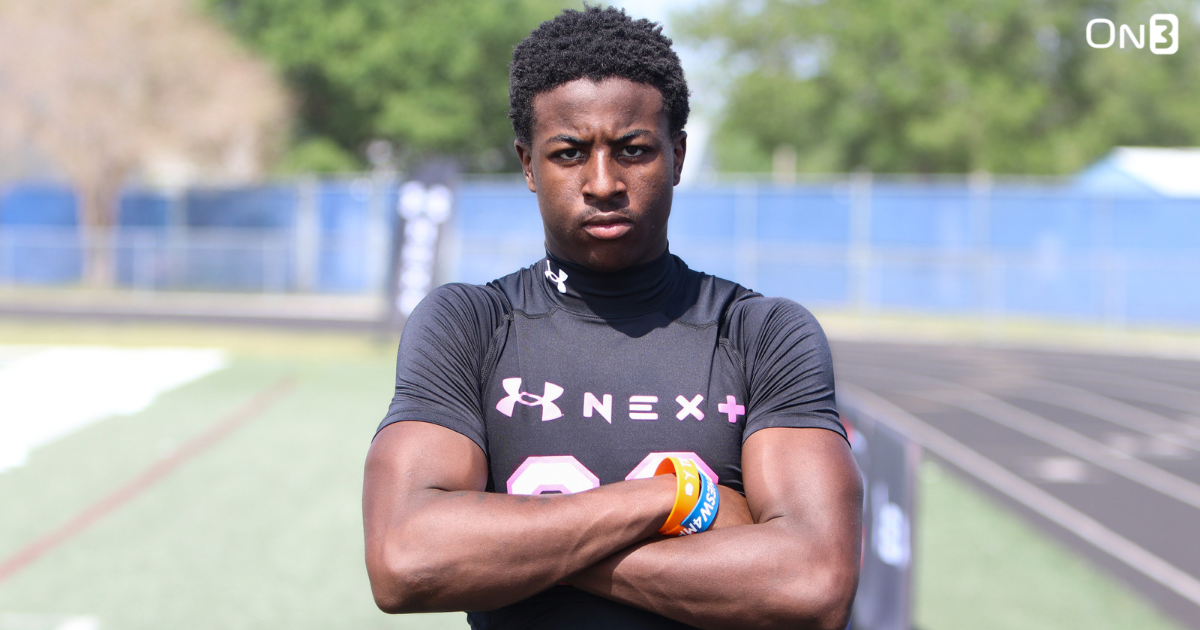 Although he de-committed from Florida State on Wednesday, four-star safety Jordan Pride plans to make a decision at the end of this month or sometime in May. If that's the case, I feel even better about my Recruiting Prediction Machine pick for the Gators. My confidence level for the prediction is at 75 percent.
Pride, who returned to Florida on Thursday for the Orange and Blue Game, spoke with Gators Online about his latest experience in Gainesville.
"It was great to be back," said Pride. "I watched the atmosphere and all these people coming out on a Thursday night, so that's great knowing these fans are supportive.
"It looked like the defense played pretty good. It was a low-scoring game. The DBs, they are young but developing."
While communicaton can be limited on game days, Pride was able to connect with several coaches today. Among those in communication were Billy Napier and defensive coordinator Austin Armstrong. Patrick Toney was his previous go-to contact in Gainesville, and with everything clicking with Armstrong, there has not been a drop off in interest from Pride.
"They were glad to have me back here," Pride said. "Also, they were just making sure and taking it slow with my knee because I'm hurt. They just want me to just keep building a relationship throughout this process."
All eyes are on the orange and blue
Even before Pride de-committed from the Seminoles, Florida was the school generating the most momentum in his recruitment. That was the case for about six months.
However, FSU did receive multiple visits this year and shut down some of that noise. De-committing from Florida State was not easy, but I can't say I was surprised by the decision. Alabama, Tennessee and Texas A&M are some additional schools in the mix, but I'm definitely favoring UF with another decision around the corner.
According to On3's Recruiting Prediction Machine, the Gators are trending with odds of 95 percent.
"I'd say they are up there. I'm still just exploring and making sure I make the right choice," said Pride.
On3 Biography of Jordan Pride
Jordan Pride played his first two seasons of high school football at Blountstown (Florida) High before transferring for parts of his junior season to IMG Academy in Bradenton. He played a handful of games at IMG before returning back to Blountstown.
Pride helped Blountstown make the state semifinals of Florida's 1M playoffs with 20 tackles, two interceptions and 667 yards and six touchdown grabs in seven games in 2022. As a sophomore, he was named to multiple all-state teams after racking up 375 yards and six touchdowns while recording 28 tackles and two interceptions.
Pride is also a state qualifier in track in the 100-meter dash and the high jump. He also plays varsity basketball. Pride lists his favorite food as steak, and he plans on majoring in business in college. His mother is Latoya Pride, and his father is Johnnie Pride.
Stay tuned to Gators Online.
The post Four-star DB Jordan Pride, a priority Florida Gators target, is close to making another decision appeared first on On3.