Four-Star LB Payton Pierce commits to Ohio State
2 min read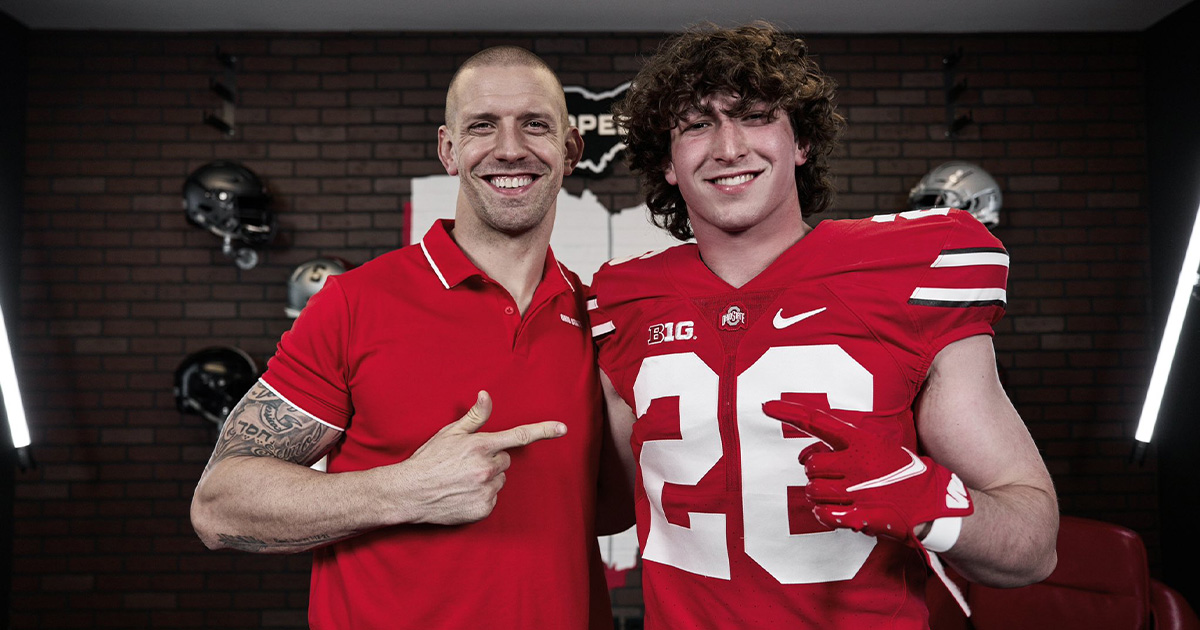 Four-star linebacker Payton Pierce of Lucas (TX) Lovejoy High announced his commitment to Ohio State Tuesday evening.
The 6-foot-2, 225 pounder chose the Buckeyes over Texas, Oklahoma, and others.
Pierce on why he chose Ohio State
"What stood out to me about Ohio State is seeing the type of guys who are on the team and the way they interact and compete with one another. Feels like the type of environment I want to be in. I want to be the very best on the biggest stage so I believe Ohio State is the place for that! I feel like this place can not only develop me as the best player but the best man I can be with the staff they have."
Relationship with coaching staff + their plan for Pierce
"I have very close relationships with Coach Laurinitus and Coach Knowles. I have known Laurinitus since he recruited me at Notre Dame about a year ago, so we have done nothing but built off that relationship. I think it's a great opportunity to learn under someone who has already done it at the highest level, the right way. I met coach Knowles this wrestling season when he came to watch me and offered me. He has been a big reason why I believe I am a fit for Ohio State. His defense is very linebacker friendly and it fits me really well with my strengths. I really enjoy listening to him and coach Laurinitus at practice coaching their guys. Feels like the place I belong."
The Lone Star State linebacker joins coach Day and the Buckeyes' Top 3 class in the 2024 team rankings. He is accompanied by Air Noland, James Peoples, and others. He was primarily recruited by Jim Knowles, and his secondary recruiter was Perry Eliano.
Pierce ranks as the No. 201 player according to the On3 Industry Ranking, a weighted average that utilizes all four major recruiting media companies. He also tabs in as the No. 21 linebacker and the No. 37 player in the state of Texas.
He currently has an On3 NIL Valuation of $70K. The On3 NIL Valuation is the industry's leading index that sets high school and college athletes' projected annual value (PAV). The NIL valuation does not act as a tracker of the value of NIL deals an athlete has completed to date. It rather signifies an athlete's value at a certain moment in time.
The post Four-Star LB Payton Pierce commits to Ohio State appeared first on On3.