Four-star lineman Jayden Woods recaps Kansas State trip
2 min read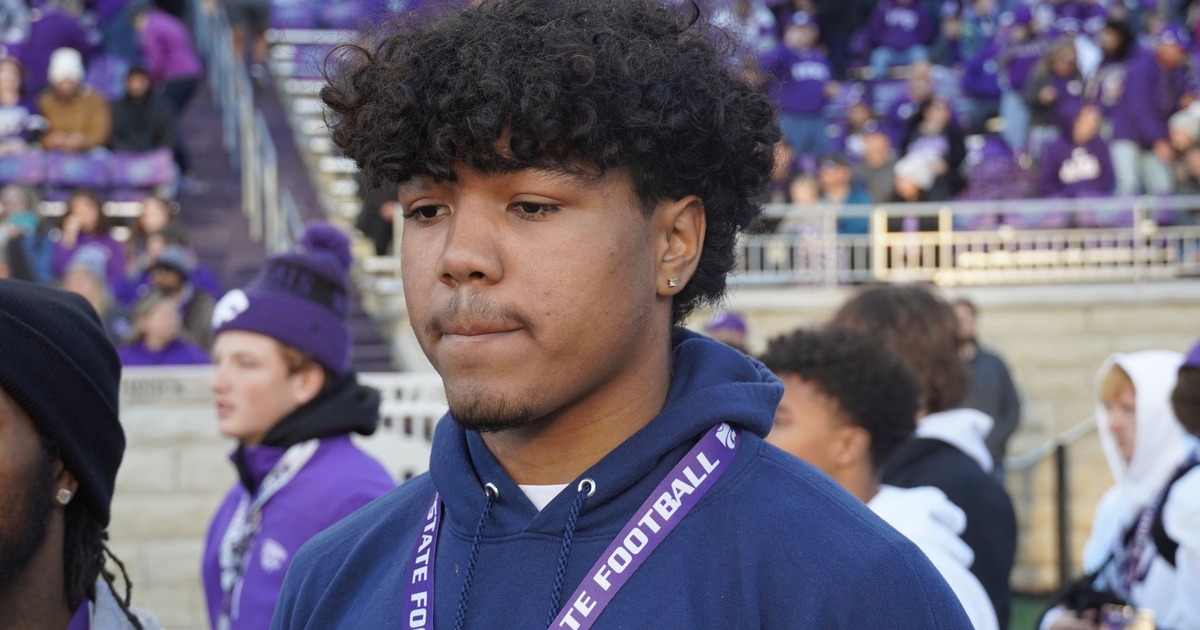 A plethora of prospects have visited Kansas State in the Spring. It's a good time for recruits to check out practice and to see how K-State conducts their business. That includes players across the 2024, 2025 and even the 2026 classes in some cases.
For 2025, the Wildcats have already offered three players and each one has already visited Kansas State. A couple of them have been to Manhattan more than once. That is because both Jayden Woods and DaSaahn Brame had their fathers play for K-State.
Brahme will check out the final practice of the Spring. However, Woods was in town to check out the Wildcats on Friday. Like 2024 linebacker Michael Boganowski of Junction City, he is the No. 1 player in the state for his class.
If Kansas State were to land both, it would mean they secured the signature of the No. 1 player in Kansas for three straight recruiting cycles. The top prospect in 2023 was Maize High quarterback Avery Johnson, and he is already enrolled at K-State.
Despite it being a long ways off for Woods, Friday was a step in the right direction.
"The visit was great," he said. "I had a fun time."
One moment in particular stood out to the Mill Valley product.
"Talking with Coach [Buddy] Wyatt and Coach [Chris] Klieman was my favorite part," Woods shared. "It was a genuine conversation about recruiting, being a leader and football."
Due to NCAA rules, Wyatt and Woods can't be in contact very often because he is just a high school sophomore. The defensive lineman has to be the one to initiate the contact between them if it is not part of a visit to the Kansas State campus.
Because of that, that makes the trips to Manhattan that much more important. It is how they can more efficiently build the relationship. Wyatt made a strong impression on Woods during those few hours where they could interact in person.
"It was great being around Wyatt," Woods noted. "I really enjoyed it."
He has been to K-State a few times, and his father spent some time as a player for the Wildcats. He is also still learning new things about the Kansas State program and enjoyed the personal aspect of the visit on Thursday.
"This visit was more personal and I got to learn more in depth about K-State," Woods pointed out. "I learned more about academics, the team and coaches."
Watching practice is a key part of the Spring visits. For some, it is their first time seeing their position coach in action. A few things about the Kansas State practice stood out to the four-star lineman from the Kansas City metro.
"The intensity of the practice," Woods responded. "The defensive linemen are very athletic and fundamentally sound."
The post Four-star lineman Jayden Woods recaps Kansas State trip appeared first on On3.