Four-Star TE Kylan Fox names Top 6
2 min read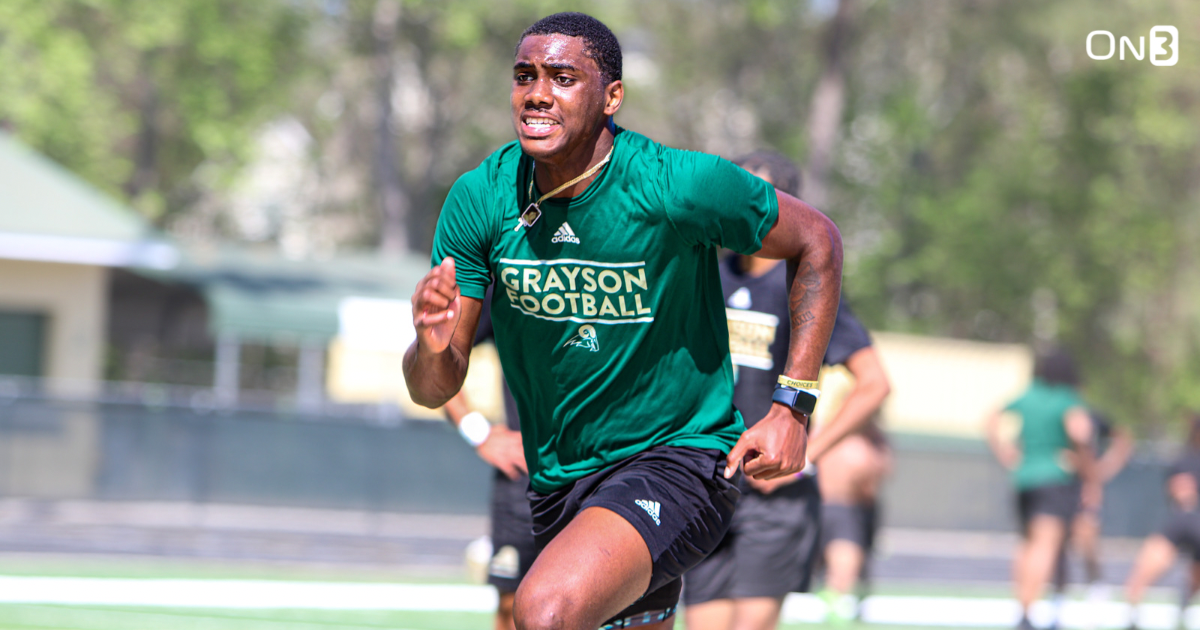 Four-star tight end Kylan Fox of Loganville (GA) Grayson High has narrowed his list to 6 schools— Georgia Tech, Miami, Ole Miss, UCF, Florida, and Colorado.
The 6-foot-4, 211 pounder went in-depth on his finalists.
Georgia Tech
"New coaching staff has impressed me a lot. I've been up there 4 times this spring and I liked it every time I went. Coach Faulkner comes from Georgia and I seen the way he used the Tight Ends there and I've seen him doing the same thing with the TE's at Tech."
Miami
"I have had a great relationship with Coach Cristobal, Coach Woodiel and Coach Field ever since they offered me in January.  We talk every other day and it makes me feel wanted by them. When I went on campus, it was beautiful. The TE play is unreal at Miami and it's impressive. Coach Cristobal and those guys are on the rise."
Ole Miss
"Coach Kiffin is an offensive genius and wants the TE to be heavily involved with the offense. That was my first offer and ever since then they have kept close contact with me and when I got on campus I was very impressed." 
UCF
"They probably are recruiting me the hardest and that impresses me a lot. Coach Blackmon and Coach Malzahn are great men! Coach Malzahn knows how to win and now that they are in the Power 5, they can really put the whole country on notice. He developed great players at Auburn and I know if I went there he would do the same thing with me."
Florida State
"I feel at home when I'm there. It's very close to my hometown so I'm close to home. I've been on their campus more than I've been on anybody else's and every time I went, it got better and I saw 1% more than I saw the last time. They make me a priority at FSU."
Colorado
"Who wouldn't want to play for Coach Prime? He's the goat! He's about to change that program around immediately. Coach Brewster helped put Kyle Pitts in the league and that's who my game is similar to. I will be developed by Coach Brewster and play in the PAC-12."
Fox ranks as the No. 189 player in the On3 Industry Ranking, a weighted average that utilizes all four major recruiting media companies. He also tabs in as the No. 12 tight end and the No. 28 player in the state of Georgia.
He currently has an On3 NIL Valuation of $82K. The On3 NIL Valuation is the industry's leading index that sets high school and college athletes' projected annual value (PAV). The NIL valuation does not act as a tracker of the value of NIL deals an athlete has completed to date. It rather signifies an athlete's value at a certain moment in time.
The post Four-Star TE Kylan Fox names Top 6 appeared first on On3.