Frank Mason says KU championship rings, trophies wrongly sold to auction company
3 min read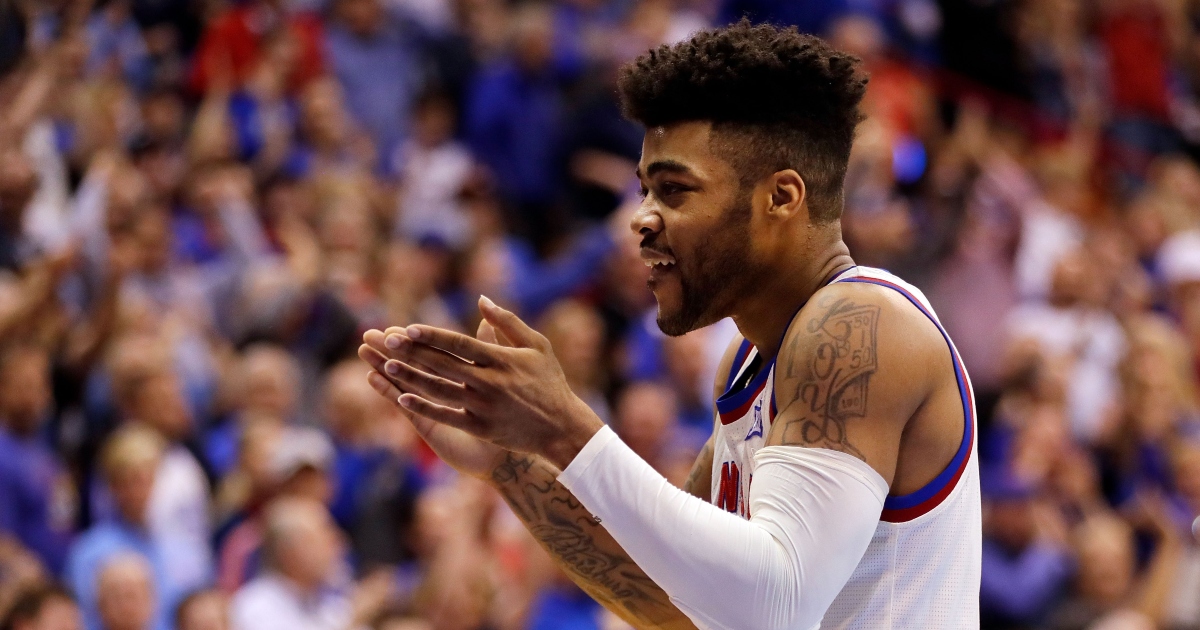 Frank Mason III is the most decorated player in Kansas basketball history. He earned unanimous National Player of the Year honors in 2017, after he became the only player in Kansas history to average over 20 points and five assists during the same season. Mason finished with 23 games of 20 or more points, including his final seven contests during the 2016-2017 campaign. Unfortunately, the Kansas legend is currently trying to retrieve some of his old hardware and awards. Apparently, there was a mixup with his hardware and a company sold the items without his permission.
Check out the post that Mason made on Twitter on Sunday afternoon.
It's a shame that there was confusion with the awards and that a company sold them without his permission. Mason is one of the greatest college basketball players ever, so he deserves those back. Hopefully the auction company returns the items to him. But it's always tough to tell how situations like that will shake out.
Mason wrapped up his career in Kansas by peppering his name all over the school record books. He finished sixth on their all-time scoring list (1,885 points), sixth in assists (576), eighth in three-point field goals (185), 13th in steals (165), and tied for third in consecutive starts (110). Other than Mason, no other player in Jayhawk basketball history has ranked sixth or higher in both points and assists. That's a pretty remarkable stat.
HIs senior year at Kansas, he also won the Big 12 Player of the Year honors, as well as earning consensus first team All-American honors. He led Kansas to a 31-5 overall record and an Elite Eight appearance in the 2017 NCAA Tournament.
As a junior, he earned second team All-Big 12 honors. Mason joined his teammate Devonte Graham on the Big 12 All-Defensive Team. He averaged 12.9 points per game and 4.6 assists per game. Not only that, but he also ranked fourth in the Big 12 in assist-to-turnover ratio (fourth at 2.4). As a sophomore, he also earned second team All-Big 12 honors. Mason averaged 12.6 points, 3.9 assists, and 1.4 steals per game.
Mason enjoyed a prolific basketball career during his high school days at Petersburg High School (Petersburg, Virginia). He led the state in scoring in 2011 (27.4 points per game) and 2012 (27.1 points per game).
Once he hung up his sneakers there, he had scored 1,901 points during his four-year career, ranking second only to NBA Hall of Famer Moses Malone in school history. Once he finished at PHS, Mason finished his high school basketball career at Massanutten Military Academy. He was rated as a four-star prospect and the No. 91 overall prospect in the 2013 cycle, according to the On3 Industry Rankings.
The post Frank Mason says KU championship rings, trophies wrongly sold to auction company appeared first on On3.