Gators make 'big impression' on priority LB target Kris Jones; official visit to take place
2 min read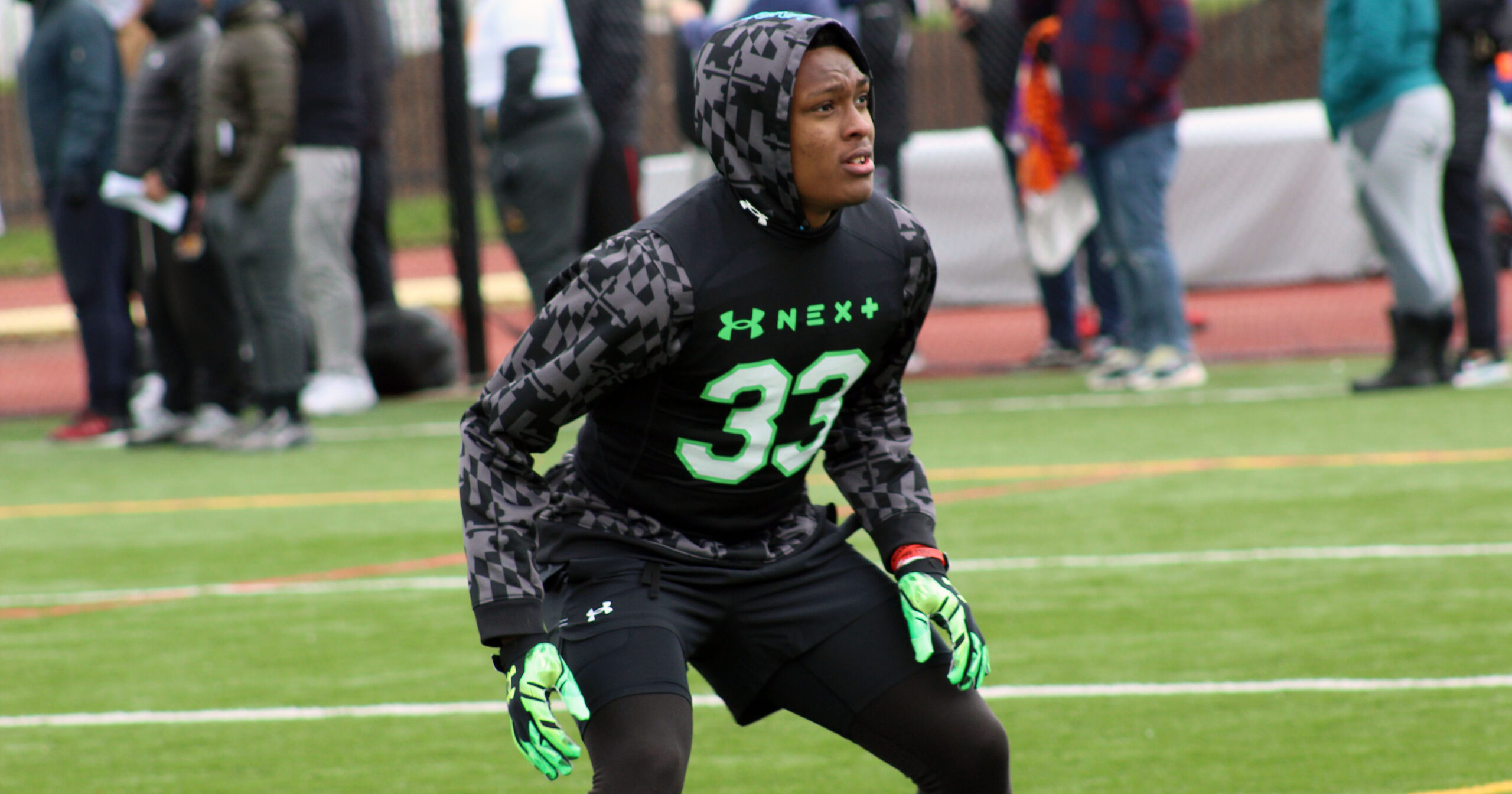 This week, 2024 four-star linebacker Kris Jones returned to Florida for his fourth up-close look at Billy Napier's program. This time, however, he is spending three days on campus.
Jones, who straps up the pads for Stafford (Ga.) Mountain View, arrived in the Sunshine State on Thursday evening. He visited on Friday, today and is exiting campus on Sunday evening, providing the Gators with plenty of time to make a dent in his recruitment.
"I got to spend more time with the coaches and the actual staff around the building a little bit more. It was more of an in-depth visit this time around," Jones told Gators Online's Donavon Keiser.
"It was great. I got a better understanding of the coaches, staff and what they are building toward. It was just a great visit all around."
This time, Jones was also able to attend a Gators spring practice. The player he monitored the most was linebacker Shemar James, who plays a role similar to the one Jones would be taking on at Florida.
That fit was echoed throughout the afternoon by inside linebackers coach Jay Bateman, the 2024 prospect's primary recruiter.
"It's been amazing," Jones said of his relationship with Bateman. "He just sees the potential I have and what he's trying to build and what he's trying to help me do. He's a Virginia guy as well."
As expected, the On300 prospect reconnected with plenty of additional coaches while in town. One of them was the head man himself, Billy Napier.
"It was amazing. They are building something special here; that's what I like to see. Florida is on the rise most definitely," Jones said.
The Gators continue to rise with Jones
Earlier this year, Jones dished out a top 12 of Florida, Georgia, LSU, Maryland, Michigan, Notre Dame, Ohio State, Oklahoma, Penn State, Tennessee, Virginia and Virginia Tech.
While that list is in no specific order, it's safe to say the Gators are toward the top of that group. They are expected to receive an official visit as well. That would likely take place in June.
"They are up there most definitely," Jones said of the Gators. "They set a big impression on me and my family this weekend."
Largo (Fla.) linebacker Adarius Hayes, Willis (Texas) quarterback DJ Lagway, Atlanta (Ga.) Woodward Academy linebacker Myles Graham, North Palm Beach (Fla.) The Benjamin School running back Chauncey Bowens and Nashville (Ga.) Berrien safety Josiah Davis make up UF's class.
Stay tuned to Gators Online.
The post Gators make 'big impression' on priority LB target Kris Jones; official visit to take place appeared first on On3.