Georgia defensive lineman Jalen Carter sets visits to Raiders, Seahawks ahead of 2023 NFL Draft
2 min read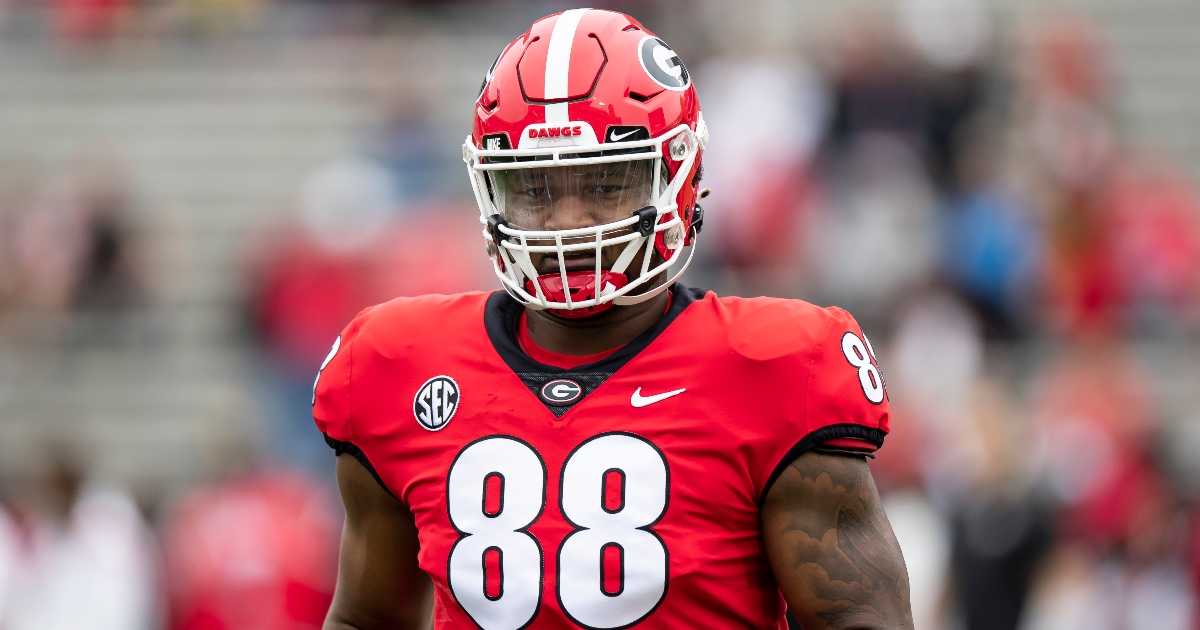 Georgia Bulldogs standout Jalen Carter is continuing his pre-draft process this week with two more top-30 visits. The defensive tackle prospect will visit the Las Vegas Raiders and Seattle Seahawks with the 2023 NFL Draft looming.
Peter King reported Carter's upcoming visits on Pro Football Talk but the exact dates of the visits are not yet public. The national champion has already taken visits to Chicago to see the Bears and to Philadelphia to meet with the Eagles.
Carter's agent, Drew Rosenhaus of RSR (Rosenhaus Sports Representation), commented recently about the tackle reportedly declining visit requests from any team drafting outside the top 10 picks.
"I'm confident Jalen will go in the top 10," Rosenhaus told ESPN's Adam Schefter. "He's a good person, a family man, loves football and is a generational talent."
After 37 tackles in 2021 including 8.5 for loss, Carter 32 in 13 games in his final season with Georgia.
Sticking with that top-10 picks list, Carter is very likely to go within the first 10, despite recently legal trouble. He is the No. 1 best-available DT in the 2023 class, according to ESPN, and No. 5 overall on the board amongst all prospects.
The Seahawks have the fifth and 20th picks in the first round this year. Meanwhile, the Raiders have pick No. 7.
More on the 2023 NFL Draft
The 2023 NFL Draft takes place from Thursday, April 27 through Saturday, April 29 in Kansas City, Missouri. The event location this year is the plaza just outside of Union Station.
Round 1 of the NFL Draft begins at 8 p.m. ET on Thursday, Apr. 27. Rounds 2-3 will begin at 7 p.m. ET on Friday, Apr. 28, and Rounds 4-7 will begin at 12 p.m. ET on Saturday, Apr. 29. The draft broadcast runs throughout the weekend on both ESPN and NFL Network.
The NFL's top-30 visits are reserved for 30 prospects per team and do not involve on-field workouts. They serve as job interviews, on top of medical checkups and meetings with the coaching staff.
Hosting the draftees for private workouts and top-30 visits gives teams an opportunity to get more face time with the potential picks and get to know them beyond the tape and combine performances.
The post Georgia defensive lineman Jalen Carter sets visits to Raiders, Seahawks ahead of 2023 NFL Draft appeared first on On3.