Georgia QB commit Ryan Puglisi on Raiola commitment: 'Nothing changes'
2 min read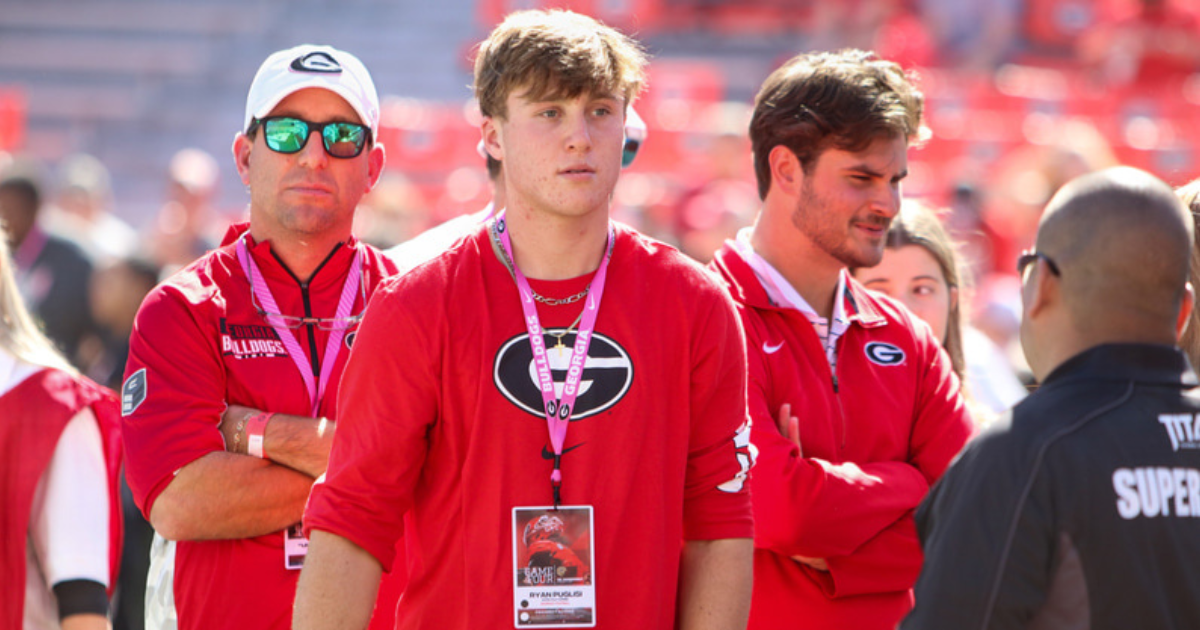 Georgia picked up a major commitment on Monday, as the nation's No. 1 overall prospect in the On3 Industry Ranking, Dylan Raiola, pledged his services to the Bulldogs.
But he's not the only highly-ranked signal caller on the 2024 commit list.
On3's No. 6 overall quarterback, Ryan Puglisi, is a Georgia verbal commit, as well.
Puglisi was quick to congratulate the new future Dawg when asked for his feelings on the Raiola news.
"Happy for him," Puglisi told DawgsHQ. "It's hard not to pick Georgia. Amazing place with an awesome culture. Excited to go to work."
Oh, and for those concerned that competition might be a factor for the Connecticut-based pledge, don't worry.
"Nothing changes," Puglisi said when asked of his status.
That reaffirms his earlier statements in the process.
"It doesn't really mean much because I know whether I go to anywhere in the country, I'm gonna have to battle whether he's ahead of me or he's behind me," Puglisi told On3's Chad Simmons of potential competition in February. "I don't think it really bothers me."
Ryan Puglisi scouting report
"Ryan Puglisi (No. 39) is the biggest riser among quarterbacks in the midseason 2024 On300 rankings update on the heels of multiple impressive camp showings along with an encouraging start to his junior season. The 6-foot-2, 195-pounder has shown one of the strongest arms in the cycle. He generates considerable velocity and effortlessly drives the football to all levels. Puglisi — who committed to Georgia on Sunday — was a standout on the college camp circuit, landing offers from the Bulldogs and Alabama after throwing for each staff in June. He transferred to Avon (Conn.) Avon Old Farms for his junior season and has shown that high-end arm talent through a handful of games this season. While we're still learning about Puglisi's skill set as a complete quarterback, the arm talent and playmaking ability separate him from many of the other top quarterbacks at this stage." – Charles Power, On3 Director of Scouting
The post Georgia QB commit Ryan Puglisi on Raiola commitment: 'Nothing changes' appeared first on On3.