Georgia spring game Draft: Building an elite fantasy G-Day team
3 min read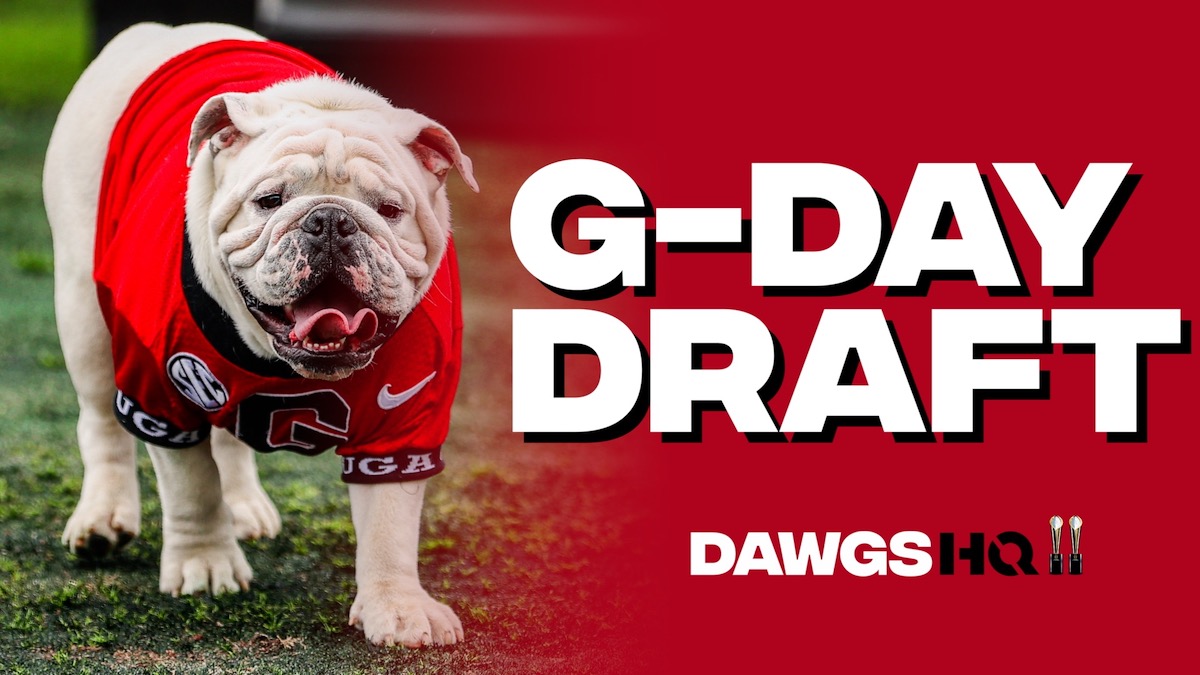 The Georgia spring game gave the DawgsHQ crew an opportunity to pursue greatness. Before the Dawgs tee it up Between the Hedges on Saturday, we teed it up for our own friendly competition:
A G-Day Fantasy Dawgs Draft.
Jake Rowe and myself took on Palmer Thombs and Jake Reuse.
The new(er) Dawgs on the block here at DawgsHQ vs. the original two in a showdown for the ages.
We carried this exercise out live on our Wednesday night episode of The Georgia Show (YouTube / Apple / Spotify), so if you don't already subscribe, now is a great chance to join the party.
Obviously, I'm biased.
But Rowe and I built something that will be hard to defeat once the final stats come in on Saturday.
Georgia spring game team #1: The Winners
Jake Rowe and I lost the coin toss and had to pick second.
Boy, I'm glad we did.
It forced Thombs and Reuse into a no-win situation: They had to pick Brock Bowers number one.
If you have the first pick and don't pick Bowers, you're an idiot. But if you do pick him, guess what? You're setting yourself up for a statistical goose egg.
Do you really expect Georgia to feed its proven and most valuable weapon in a meaningless game (for his evaluation)?
No chance.
After they picked Malaki Starks, our picks got rolling.
Our first-round picks Javon Bullard and Ladd McConkey are two Georgia boys who will be all over the field at G-Day.
We also kick Reuse and Thombs's collective tail with the sheer aggression, mass and skill on the line of scrimmage and in space.
Amarius Mims will set the tone up front on offense, and Smael Mondon will make sure Brock Bowers doesn't get rolling.
Speaking of Brocks, we Brocked the world with our own, and will ride with the mobile Brock Vandagriff at QB1.
Check out the full roster and tell me Team Rowenship isn't built to dominate. You literally can't.
Team Reuse and Thombs: The Losers
Reuse, Reuse, Reuse.
Thombs, Thombs, Thombs.
It will be a long day for you on Saturday.
Still, with an elite team like Georgia, Thombs and Reuse were bound to hit on some picks here and there.
Sedrick Van Pran is the anchor of this Dawgs' o-line. That's pretty solid.
They will try to match our talented early-enrollee Lawson Luckie with some freshmen firepower of their own in Joenel Aguero, Jordan Hall, Raylen Wilson and Monroe Freeling.
While Rowe and Blankenship put our transfer portal faith in Dominic Lovett, Thombs and Reuse loaded up with the other two portal Dawgs, RaRa Thomas and Smoke Bouie.
In the end, however, I think we all know how this will play out at G-Day.
Can't wait for Rowe and I to eat our steak and lobster on The Georgia Show this Sunday while Palmer and Jake eat their beanie weenies of shame.
The post Georgia spring game Draft: Building an elite fantasy G-Day team appeared first on On3.