Holden Geriner 'really stood out' last week, says Hugh Freeze
2 min read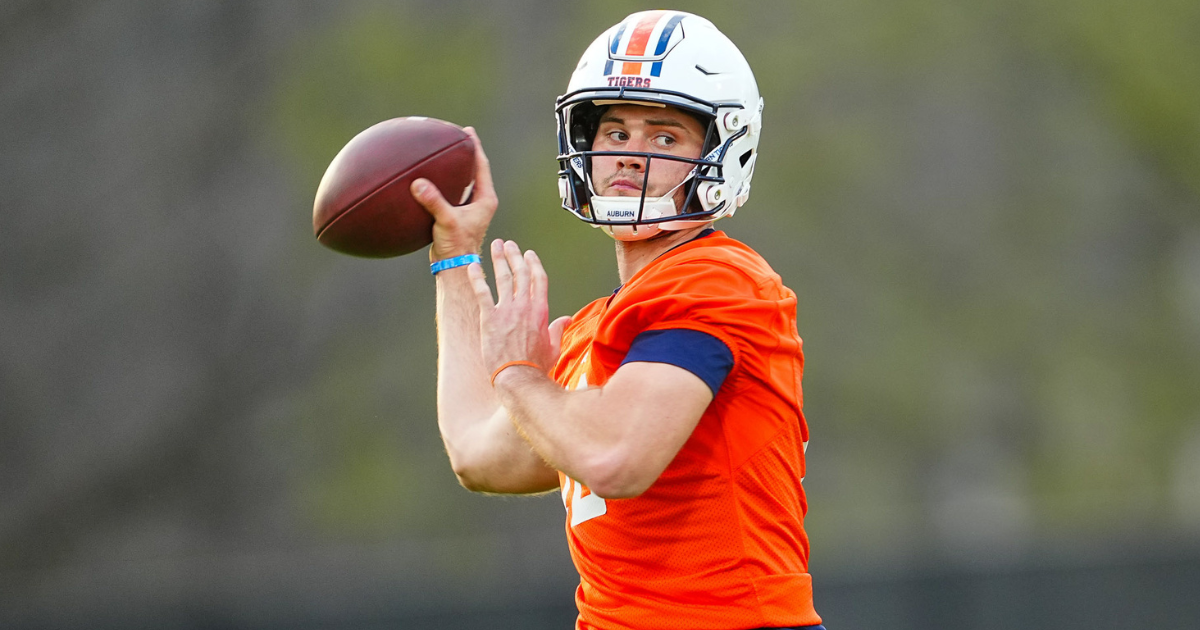 AUBURN — The Auburn quarterback battle will rage into the fall. Head coach Hugh Freeze has made that quite clear. Having said that, redshirt freshman Holden Geriner stepped up to the plate last week, earning Freeze's praise publicly with only five practices left until A-Day.
"I thought Holden Geriner, I thought he really stood out all week with his improvement and play," Freeze said. "Not that the others didn't improve also, but I thought his grasp of what we were trying to do, he was impressive last week."
In addition to Geriner's good week of practice, he also took advantage of the opportunity of throwing during Auburn's Pro Day alongside Cam Newton. All in all, not a bad week for Geriner.
"Pro Day is throwing against no rush and totally against air. He should look really good there to be a SEC quarterback," Freeze said. "I think the task comes when you're getting all kinds of different looks from defenses and you're trying to execute an offense that has a lot of different options that's new to him. That's where the growth has to take place. I thought  he had a good week and hope to see even more of that this week."
Geriner completed two passes in three attempts for eight yards last season, all coming against Missouri at home.
Freeze's positive comments about not only Geriner, but the quarterbacks in general, comes in stark contrast to his comments on week ago about the quarterbacks not being "further along" in the process.
Holden Geriner has done some good things. T.J. Finley has earned the majority of the "first-team" reps, and Robby Ashford is coming off his best Monday practice of the spring, Freeze made sure and mention.
Bottom line, while Geriner, and all the quarterbacks judging from Freeze's comments on Monday, have made positive strides, there's a long way to go.
"But again, it's a competition. Competition is good for everybody, and how you respond to it is critical," Freeze said. "The more we can create, we'll keep rotating those guys to see how they handle the competition. It's going to go into fall camp. The offseason will play a role, leadership, and how the players are responding and rallying round you. That's the most important position that we have. It's going to take time to evaluate it. I thought they all took steps forward."
The Tigers will practice every Monday, Wednesday and Friday for the most part leading into the April 8 spring game inside Jordan-Hare Stadium. Here's the schedule of practices: February 27, March 1, 3, 13, 15, 17, 20, 22, 24, 27, 29, April 3, 5, 7 and 8. Auburn took the week of March 5-11 off for spring break.
The post Holden Geriner 'really stood out' last week, says Hugh Freeze appeared first on On3.