Hugh Freeze explains what drew him to Auburn
2 min read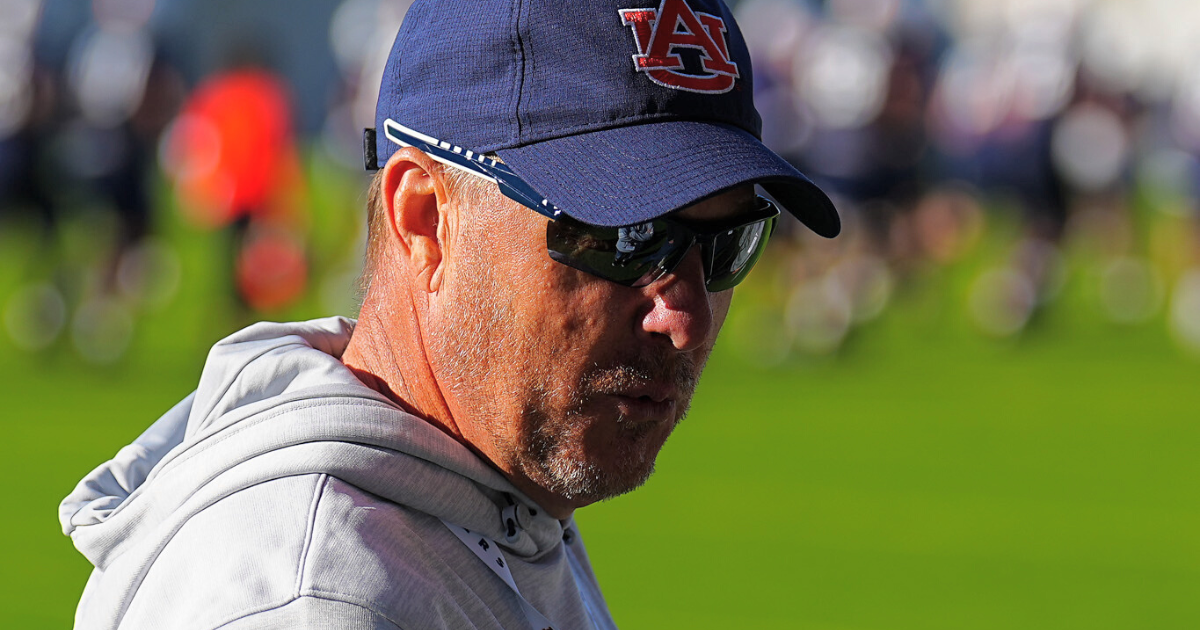 As spring ball around the country quickly comes to a close, coaches are starting to get a better idea what they'll have to work with this fall. Auburn coach Hugh Freeze has a big rebuilding task in front of him, but it's one he'll gladly face.
He's one of several college football coaches that left one job for another this offseason. Why Auburn?
"That's a great question because I had such a great job," Freeze said in an exclusive one-on-one interview with On3. "I honestly knew that Jill and I and the girls fit very well on the mountain at Liberty and were set up, I think, there to have great success moving into Conference USA. So not just any job would make me jump from there. Very few would, honestly."
Auburn, though, has some things that other schools can't exactly offer.
The Tigers compete in the nation's most competitive conference, the SEC. Traditionally they've been a staple near the top of the SEC West, to the point that the program has won eight SEC titles and two national championships.
It's also in one of the most fertile recruiting areas in the nation, an obviously attractive factor for Hugh Freeze.
"We always kind of felt like, ever since Jordan went to school here and my good friend Gus was here and knew so much about it, we've always just felt like this was a place that we fit and that the culture of it, the recruiting base, kind of where we might want to retire one day, in an area that's close to our parents and our children and our grandchildren that we're getting ready to have one here shortly," Freeze said.
Freeze also has some experience at an adjacent SEC school, winning plenty of games at Ole Miss from 2012-16 before the NCAA eventually stepped in and forced the program to vacate many of those wins.
But the tradition Auburn has is not one that must be created. It's existed for a long time.
Hugh Freeze simply has to step in and start winning.
"Then you combine that, it's a place that I believe can compete for it all, win it all," he said. "Obviously has done it before. That's a tall task, but I believe it can be done. So you combine all of those things together in a place that we thought we would enjoy living and being a part of the community, that made the decision to leave Liberty doable.
"And again, that was not easy to leave there, but Auburn's one of the few that I would have considered leaving for."
The post Hugh Freeze explains what drew him to Auburn appeared first on On3.