Humidor: Depth on defense, Kitan's rise, pass rush
3 min read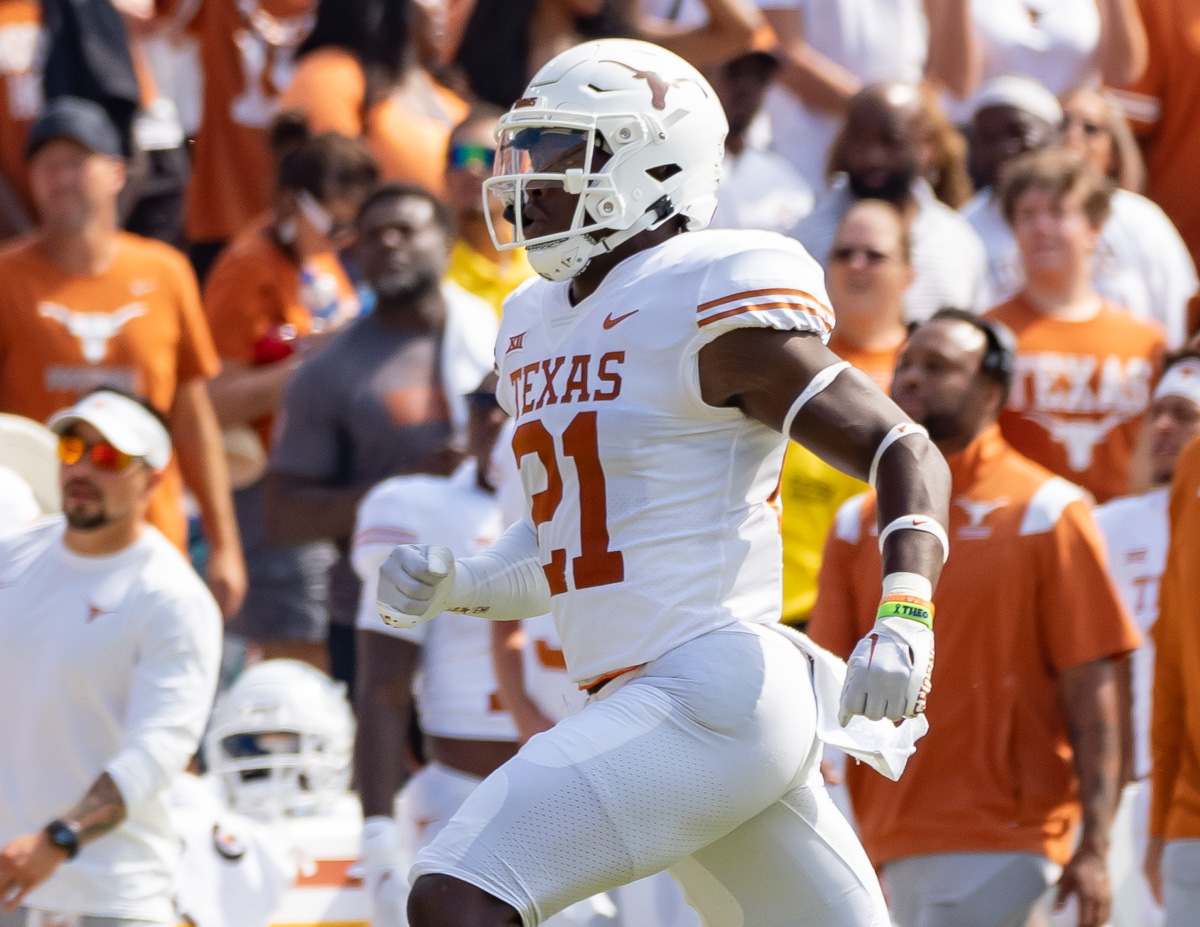 Following Thursday's team work the defense continues to get the best of the offense. That's a good thing, normal, and will likely continue well into August camp. The flaw on defense, though not fatal, remains Edge pass rushing. Two reasons it's not fatal, the Edges are going up against great bookend tackles, and Ethan Burke is getting more and more reps at Buck in large part due to his ability to rush the passer. Burke is stronger than he was a year ago. He and Finkley are likely to find themselves in a timeshare at this point.
Overall, depth on the defense is another team strength. Cornerbacks are a good example of that depth. Malik Muhammad was really good both in man coverage or zone. He also had a really good blitz on Arch Manning, and he was active on running plays as well. He's the total package and probably the most advanced freshman of the 14 enrollees at this point. He would start at most (all?) Big 12 schools this Fall. 
The Kitan Crawford noise we've been reporting made its way into Steve Sarkisian's Thursday Zoom with the media. We've known since he was in high school he's really fast, but now he's playing fast. He can really cover space and close windows. Terrance Brooks also made plays on Thursday, getting his hands on a couple of passes. 
Up front the run defense by the D-line was very good. We know the first team, but on the second team they had Kristopher Ross, Alfred Collins, Aaron Bryant, and Justice Finkley together a lot and there weren't many places for the running backs to go. Bryant is good at holding his ground and Collins made a few plays where he'd get into the backfield. The linebackers had a good time behind them and they're also getting really good at timing their blitzes. Jett Bush is a much better pass-rusher from linebacker than as an end. He will be credible depth behind Jaylan Ford.
We don't know if the D-line's base pass rush from the edges is great but their blitz package has a chance to make up for it.
It was tough on the quarterbacks in full team scrimmage. Manning was hounded a lot but he did hit a deep corner route to a tight end that was really impressive.  
CJ Baxter definitely looks the part, he can run with some lean and be a problem to tackle. He had a score on an outside sweep behind Cameron Williams. He's a smart runner.
Quinn Ewers is definitely a lot more comfortable in the passing game. He was able to get the ball out quickly and to open targets in the passing drills but he did have to check down a lot in team. There is no battle for starting quarterback but Arch is obviously talented and Maalik Murphy has a decent idea of what he's doing.
AD Mitchell's comfort in the offense improves by the practice and he's mostly with the ones now. 
The O-line remains consistent with Kelvin Banks–Hayden Conner–Jake Majors–DJ Campbell–Christian Jones. Williams is the swing tackle and has received some looks at guard. Both Neto Umeozulu and Payton Kirkland continue to receive praise. Texas will have no problem being 8-9 deep this season, but this group needs more time together, specifically in the interior, before they start to play to their talent level.
The post Humidor: Depth on defense, Kitan's rise, pass rush appeared first on On3.