In-state 2025 DL Xavier Ukponu planning two spring visits to Texas A&M
2 min read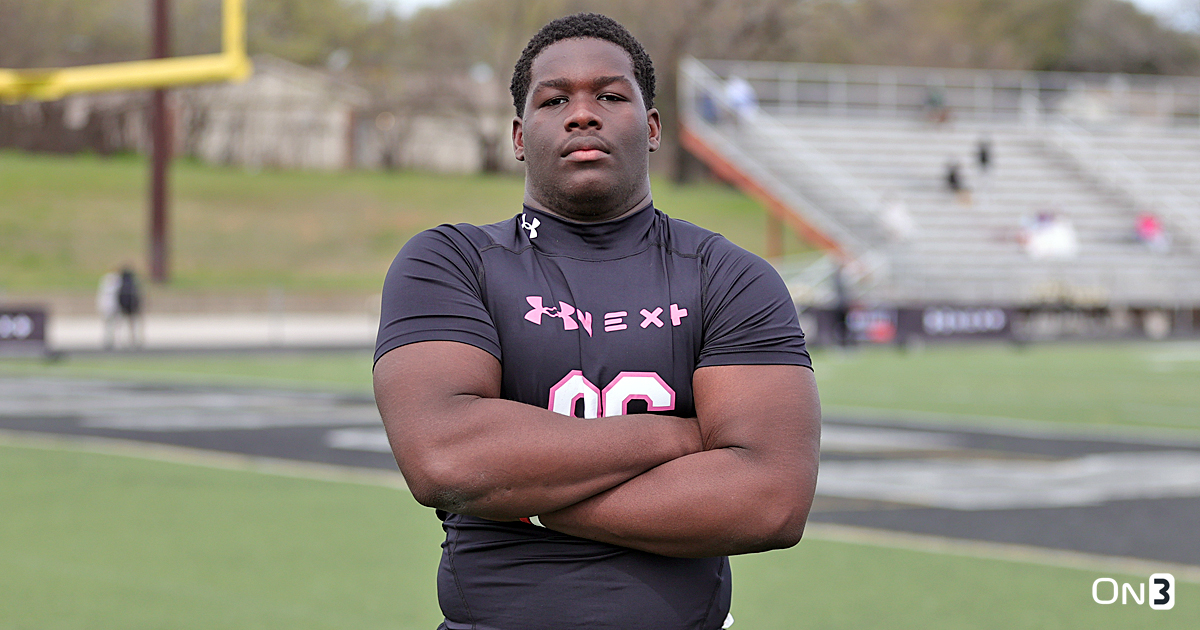 Denton (Tex.) Guyer defensive lineman Xavier Ukponu is set to be one of the top ranked prospects in Texas the class of 2025. The sophomore lineman holds 10 offers to this time from Texas A&M, Texas, Oklahoma, Miami, Baylor, SMU, UNT, UTSA, California, and Texas State.
The 6-foo-3, 275 pounder is starting to ramp up his recruitment with visits, already making stops at Texas A&M, Texas, Oklahoma, and Miami since the calendar turned to 2023.
He will continue to ramp up his schedule as he is already planning return visits to most of these same programs.
Ukponu is also in communication with schools he is hoping to land offers from such as Ohio State, Michigan State, and Houston.
According to On3's Chad Simmons, Ukponu is excited about his plans to return to College Station.
Ukponu on Texas A&M and DL coach Terry Price
"He cares about the players, about the recruits, everything," Ukponu said. "… He's a pretty great guy. I'm planning on going there April 1 and maybe again April 15 for the spring game. A&M, it's really nice down there. They have a beautiful campus and nice coaches."
Ukponu will be one of many top targets planning to be on campus on both April 1 and April 15. It is a guarantee that Ukponu will receive first class treatment on campus these days, which should do good for the Aggies' place in his recruitment.
As a 2025 prospect, he is not yet ranked by On3, but is expected to be a blue-chip prospect when rankings expand on April 1.
The post In-state 2025 DL Xavier Ukponu planning two spring visits to Texas A&M appeared first on On3.