In-state 4-star DL has offer, took Miami Hurricanes visit and updates where things stand: "I really enjoyed it"
3 min read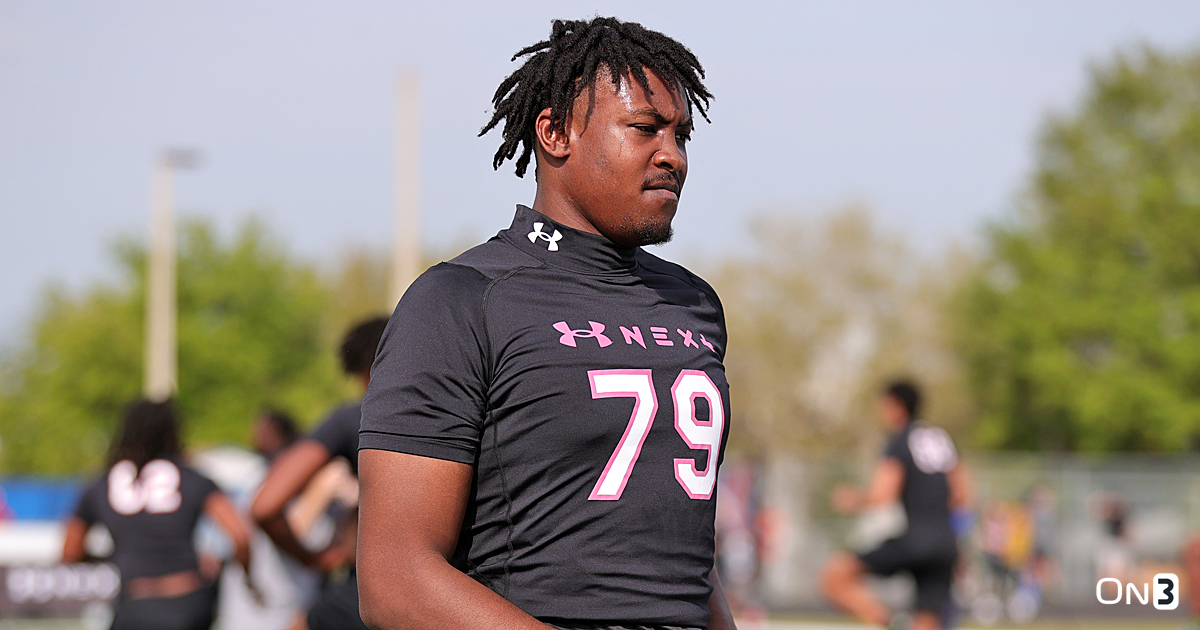 Since offering Daytona Beach (Fla.) Mainland 2024 defensive lineman LJ McCray in February, the Miami Hurricanes have been wanting to get the four-star prospect on campus to get a real feel for the school.  They did so this past weekend.
Joined by his family, McCray took his first unofficial visit to Coral Gables and got to see firsthand what "The U" was really about. 
"It was important for me to get down on this visit because they've been contacting me and recruiting me hard," McCray told CaneSport. "I finally got the chance to get down here, and I really enjoyed it."
The No. 114 overall prospect in the On3 Industry Ranking was extremely pleased with what he saw during the Hurricanes' spring practice and enjoyed his conversations with multiple coaches on the staff.
"As far as the coaching staff, everyone seems genuine," McCray said. "The practice was really nice, and I got to see everything I wanted."
While watching practice, McCray made sure to watch new Miami defensive line coach Jason Taylor work with the position group and was thoroughly impressed with what he saw.
"The coaching really stood out because that's something I was really focused on," McCray said. "Watching coach (Jason) Taylor and Joe (Salave'a) coach and really get to teach, I really enjoyed that."
The 6-foot-6, 250-pound edge rusher has built a strong bond with not just Taylor and Salave'a but with the majority of the Miami staff, including head coach Mario Cristobal and off-field staff member Denis Smith.
"It's definitely a really good relationship; I pretty much talk to all of the coaches," McCray said. "I probably talk to them every other day."
The Hurricanes' message to McCray thus far?
"They tell me this is the place to be," McCray said. "Coming here definitely opened my eyes; coming here to see what they're building and trying to do helped solidify what they were telling me."
With over 30 offers, McCray says Florida State, Florida, Auburn, Alabama, Michigan, Georgia, Notre Dame, and Miami are the programs that have his attention the most at this moment. He knows what he's looking for in a potential program.
"Simply where I feel the most comfortable and where I can succeed," McCray said.
While McCray couldn't pinpoint just one aspect of his trip to Coral Gables that stood out the most, he does know how much of an impact it made on the way he sees the Hurricanes moving forward.
"It's a ton of different things that I like about Miami," McCray said. "There are a lot of things that I saw during my visit that I like. The visit had a huge impact on how I look at Miami."
CaneSport's take 
McCray has terrific size for your conventional defensive end at 6-foot-6, 250 pounds, and has shown he can be effective at the position as he totaled 47 tackles (17.5 for loss) and 3 sacks this past season as he helped Daytona Beach Mainland reach the 3S title game. Miami appears to have made a strong first impression on McCray, so getting him back on campus and maintaining that relationship should be a top focus for the Hurricanes.
The post In-state 4-star DL has offer, took Miami Hurricanes visit and updates where things stand: "I really enjoyed it" appeared first on On3.