Insider Notes: Georgia freshmen shine in first spring scrimmage
3 min read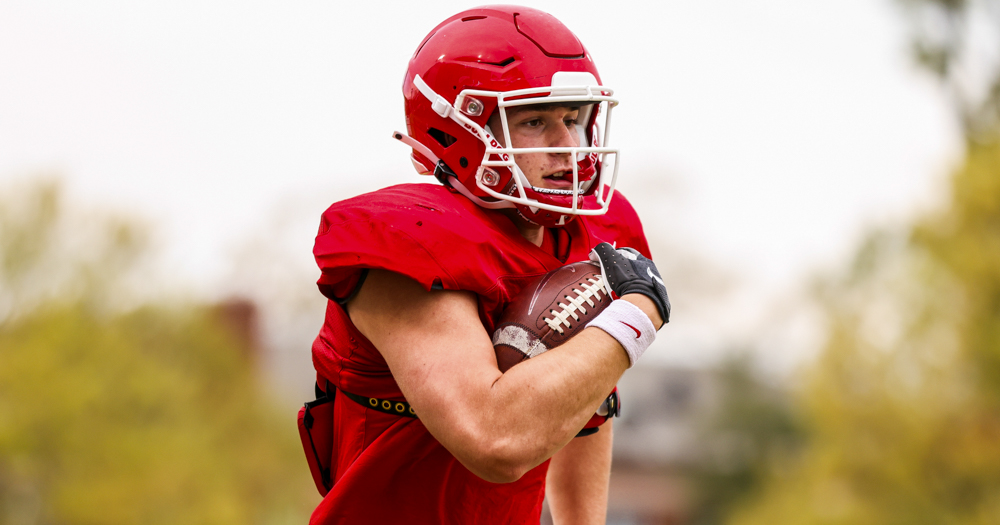 ATHENS, Ga. — Georgia's first spring scrimmage is in the books and Kirby Smart wasn't all that thrilled with it when he spoke to reporters afterward. He indicated that it was sloppy and lackadaisical at times but he was proud of the way the team pressed through and finished.
We've heard what Smart had to say on the record but DawgsHQ has gathered more intel on what went down. Below, we share what we've heard thus far.
Normally I'd go position by position but the biggest note I've got from the day is that freshman tight end Lawson Luckie had a huge day. Trusted sources tell DawgsHQ that he had three touchdowns and really impressed. We've been posting positive updates on Norcross High School product for a couple of weeks now and it all came to a head today with a great first scrimmage. He's showing willingness as a blocker and he's a handful to deal with in the passing game right now. I think it's fair to say that Luckie has graduated from comments like "he's been doing some good things" to "this kid might be the real deal." We'll see how the rest of spring goes.
He's not the only true freshman who had a good day. We're told that freshman wideout Yazeed Haynes also had a big day. I don't have any specifics there but more than one source pointed to Haynes as a standout from the scrimmage. Up until this point, we had not heard much about Haynes since spring drills began.
The same can be said for big, bruising running back Roderick Robinson. Smart said after the scrimmage that Robinson got 10 carries and DawgsHQ has learned that he used those opportunities to produce. Again, another guy we've been hearing about for a couple of weeks now.
Now to the Georgia quarterbacks where I'm told that Carson Beck had a touchdown pass and Brock Vandagriff had two. Based on what I've been able to piece together, Beck's touchdown came with the ones and one of Vandagriff's was with the first-team offense. Each of those guys had a turnover as well. If was an up-and-down day for both of those guys. Gunner Stockton's day was more consistent but it was mostly with the third-team offense.
A couple of our sources say the offensive line had a good day outside of a couple of penalties and that Branson Robinson, as mentioned by Smart, flashed a few times as well.
A defensive name to keep an eye on is E.J. Lightsey. His name has come up a couple of times now this spring. We brushed it off the first time but multiple sources mentioned him after this scrimmage. He's covering some ground and making plays out there. The same can be said for freshman inside linebacker CJ Allen, who had a really good scrimmage per those we've spoken with. We've been hearing good things about Allen since he started practicing with Georgia in December.
Sources tell DawgsHQ that Javon Bullard did play some safety with the first team. We're also told that he had an interception today. I'm not sure if that came while he was playing safety or not. Malaki Starks also had an interception today.
The post Insider Notes: Georgia freshmen shine in first spring scrimmage appeared first on On3.