Insider Report – latest Gamecocks notes
4 min read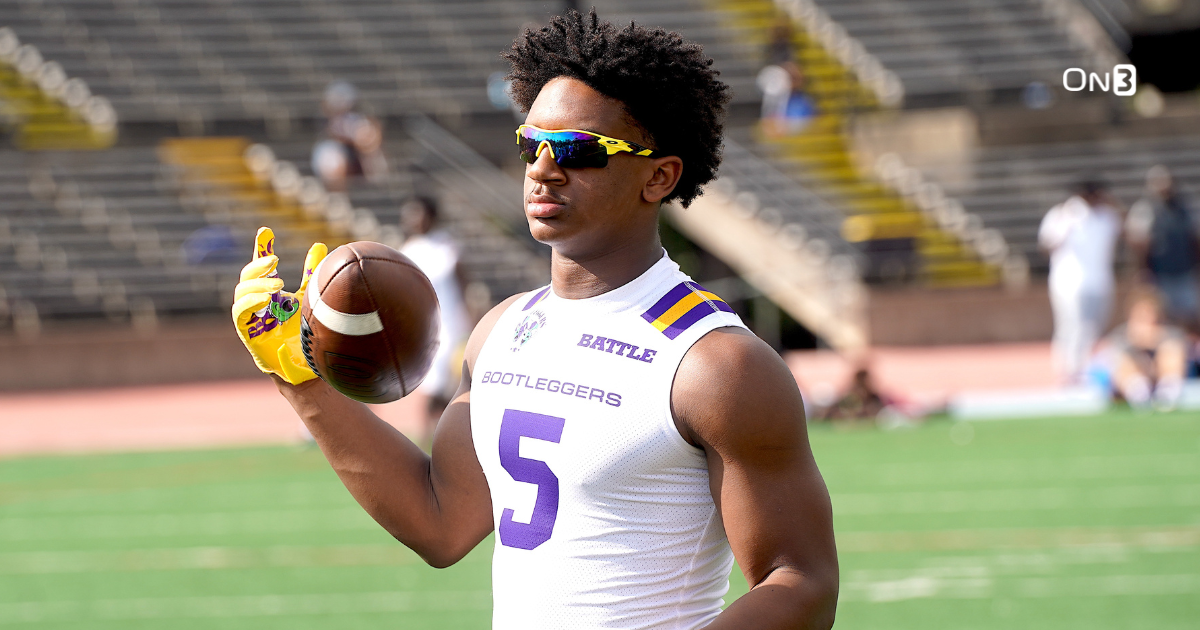 As spring practice continues for the South Carolina Gamecocks, there are plenty of team and recruiting storylines to continue to follow.
In this edition, we have more from the recruiting trail including notes on a pair of highly touted 2025 prospects and a new On3 RPM pick from the '24 cycle at a position of need.
*** Today's Insider Report is brought to you by Post Up Careers! Did you know that you have about 6 seconds to make an impression on a hiring manager when applying for a job? And that your resume is the marketing piece that you must make sure is up to date, highlights your skills and achievements, and will get you past applicant tracking systems?
Post Up Careers can guide you through this process with their customized resume services. Get personalized coaching to up your game in the job market with Post Up Careers, a company whose mission is to help you navigate all aspects of your career: resume writing, interview preparation, LinkedIn optimization, and much more. Make your talents stand out with the help of a company owned by a lifelong Gamecocks fan and alumnus – visit PostUpCareers.com or email [email protected] today.
*** One of the major names to watch for South Carolina in the 2025 class is Alpharetta (Georgia) tight end Ethan Barbour.
Slated by the On3 Industry Ranking as a four-star prospect and the nation's third-best tight end for the cycle, Barbour will be a top priority for several programs, including the Gamecocks.
There are some potentially helpful ties here, too. Both of Barbour's parents attended the University of South Carolina. 
Tight ends coach Jody Wright has been on him for a while, and Barbour has now been on campus a couple times. He was in Columbia for a game last season and was then back in town over the weekend.
It's obviously early, but we expect South Carolina to have a seat at the table, and one with a good view.
[Become an NIL supporter of your South Carolina Gamecocks!]
*** Let's stick with the 2025 class and further detail another talented prospect from that cycle.
Atlanta's Jontae Gilbert, an early Ohio State pledge, visited the Gamecocks over the weekend.
He gave the trip a positive review when we spoke with him, but in continuing to gather information afterwards, things appeared to have gone even better than we thought.
Torrian Gray and Shane Beamer appear to have made big impressions here, to the extent that we nearly entered an On3 RPM pick for Gilbert to flip to South Carolina.
We'll be heavily monitoring this one throughout the 2023 football season. 
*** There's been plenty of discussion lately on Meridian (Mississippi) running back Daniel Hill.
Hill, who stands at 6-foot-2, 220-pounds, is also skilled as a receiver on the high school gridiron. That makes the skill set even more attractive for the Gamecocks staff, who will look to bring in a couple potential early impact backs in this class. 
It looks like Auburn will get a visit this weekend, always something to watch given its in-state status.
Hill's also slated to be back in Columbia for the spring game.
The communication between Hill and South Carolina has been consistent, and our understanding is that it's been really positive. 
There's some time left on the clock here, but South Carolina stands the best shot by a good margin right now. I have entered an On3 RPM pick in favor of USC.
[Get South Carolina football news and analysis via email]
*** Kendall Smith recently chatted with Gamecocks defender Nick Emmanwori for a Garnet Trust exclusive presented by 360clean, covering several topics.
During the conversation, Emmanwori listed true freshmen defensive backs Judge Collier and Jalon Kilgore and transfer tight end Trey Knox on offense as three guys that have stood out to him this spring.
Knox was an obvious choice, as the returns we have had – and reported on – this spring have been very good.
Kilgore is someone that was singled out to us as having had a nice day during Saturday's team scrimmage.
Collier is perhaps not someone that is anticipated to make a big year one impact, but certainly looks the part with his size and length.
We were told, by the way, that the scrimmage was a good one for both the offense and the defense, with both sides making some quality plays.
The post Insider Report – latest Gamecocks notes appeared first on On3.