Isaiah Wong says Miami's depth is a 'great feeling'
2 min read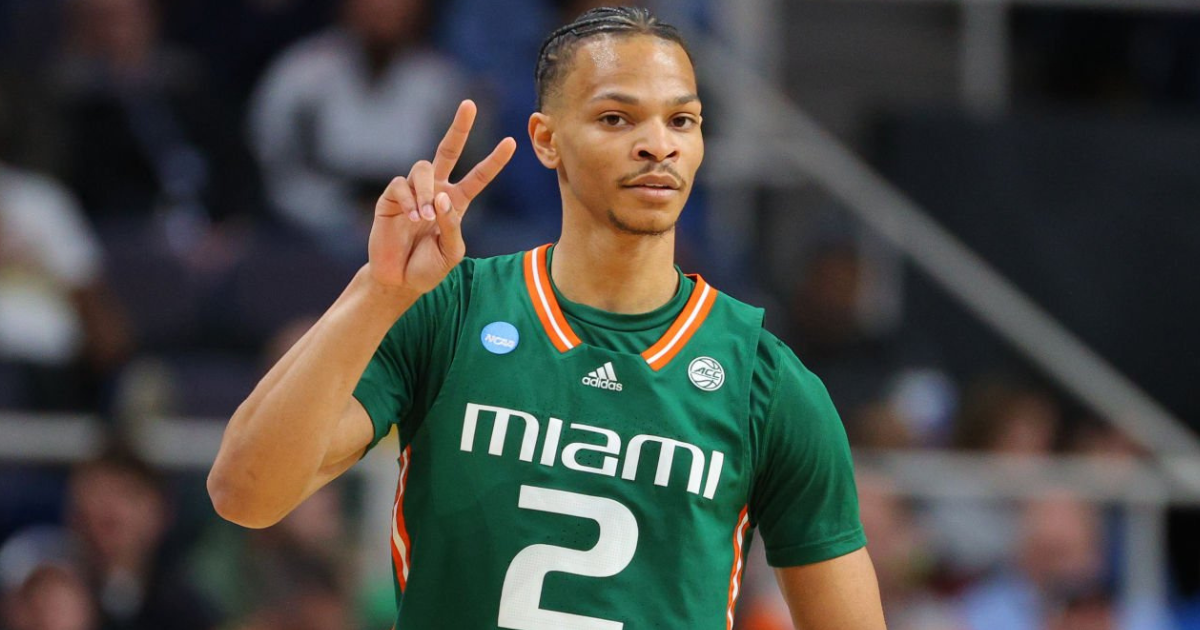 The Miami Hurricanes one-upped last year's surprise run to the Elite Eight by making another unexpected deep run…this time, to the Final Four. Sure, the 'Canes were a vastly superior squad in 2023 than they were in 2022 (until the tail end) and even earned a No. 5 seed after sharing the ACC regular season crown with Virginia. But by no means were they expected to compete for a title this year. Alas, Jim Larranaga is two wins away from cutting down the nets for good for the '23 college hoops season.
As for why this 'Canes core has been so good in March…well, star guard Isaiah Wong will tell you it's because of their depth of scoring threats on the team.
"It's a great feeling, you know. If you have an off day, there's somebody else then can go and drop 20 points," said Wong at media availability this week. "It's a great help for the team and it's a great feeling to be apart of the team, because, you know, like I said, if you have a bad game, there's always someone stepping up and somebody's always going to have a good game. So that's the hard part about guarding us. We have a 1 through 5 that can score or get 20 points."
In 2022, it was Isaiah Wong flanked by sixth-year seniors Kameron McGusty and Charlie Moore. Of course, those guys moved on after last spring's regional final loss to Kansas. This time around, Wong leads the way surrounded by K-State import and sharpshooter Nijel Pack and fifth-year senior Jordan Miller in the backcourt. Add in big man transfer and rebounding machine Norchad Omier, and Miami has four scorers averaging north of 13 points a night. That's a lot of scoring options for the Hurricanes.
Even off the bench, there's sophomore spark plug Wooga Poplar, who's averaging 12 points a game in the month of March. This Miami team definitely isn't deep. In the front-court, they have one foot in the sewer and the other on a banana peel — they're one more Omier injury away from being completely exposed down low. But on the perimeter, this club is a fully-loaded artillery. They have young guys, old guys, shooters, drivers, passers, rebounders, playmakers — just everything.
Miami's dangerous backcourt takes on the fortified front-court of UConn this weekend. We'll see who prevails to move on to Monday's national title game. It's within arms' reach for these programs.
The post Isaiah Wong says Miami's depth is a 'great feeling' appeared first on On3.