Izaiah Williams recaps first visit with Florida, Billy Napier
3 min read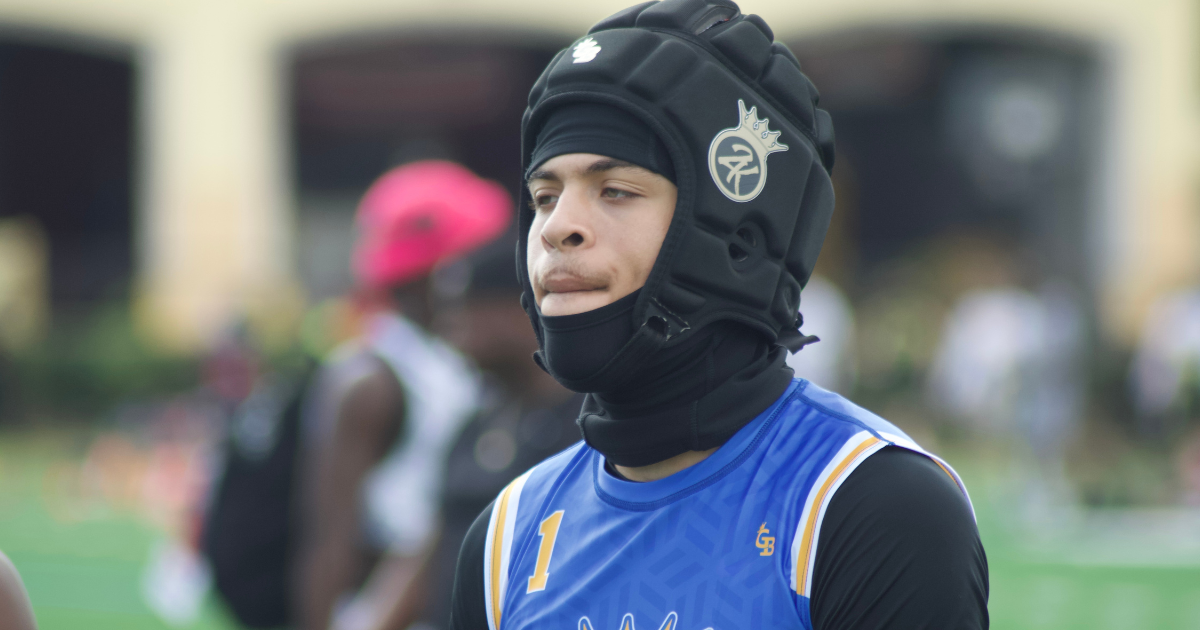 Izaiah Williams made his first trip to Gainesville on Saturday after being offered a scholarship on Thursday.
The three-star receiver prospect got to meet with both UF head coach Billy Napier and wide receivers coach Billy Gonzalez.
"I loved it," Williams told GO's Donavon Keiser and others. "You know, I came in; it was great energy. They welcomed me like I was here like it was home, great hospitality. Definitely see myself coming back here watching the spring game and just trying to get, you know, used to the family and build that chemistry with everyone else."
The nation's No. 85 overall wide receiver relished his first meeting with Gonzalez, who offered Williams his scholarship.
"He was a great man; he was real," Williams said. "He was a down to earth man. I just liked his energy and how real he was. And I could see him being a really good mentor to me, and that's what I look for in coaches, so that was really important in meeting him."
On top of meeting with Gonzalez, Williams got to see how he works with his receivers at UF's seventh spring practice.
"It was nice seeing how he operates his receivers," Williams said. "I like what he does. It just makes me excited seeing him coach receivers that I could possibly be in that position just developing and just becoming a better athlete."
The Tampa native also took time to speak with Napier during his first trip to UF.
"It was a real talk," Williams said. "You know, he doesn't sugarcoat anything. He's a real coach, down to earth. He'll let you know what's up, but that's what I look for in a coach. That's what I like. I don't like coaches just saying, you know, this stuff is easy when it's really not. I like real coaches, and that's what he is. And I really appreciate him for being that way, you know, just glad I got the chance to talk to the man."
Where Williams stands with his recruitment
After getting a full day of meeting with staff members, watching practice and seeing campus, there's no question Florida is right where it wants to be with the 5-foot-11.5, 165-pound prospect.
"It was a great experience, you know, seeing how an SEC school practices, the energy, the tempo, the competitiveness, all of that stuff," Williams said.
There are a number of schools pursuing Williams as he's picked up over two dozen scholarship offers. The schools he said are talking with him the most are Florida State, North Carolina, Michigan State and Tennessee.
As of now, he has no further visit dates set, and he has yet to set any official visit dates. However, it seems the Gators will be getting one of his five official visits.
"Still trying to plan on those," Williams said. "Florida's definitely gonna be one."
Looking ahead, Williams said he wants to take his official visits during the summer, so he can make a final decision before beginning his senior season.
Stay tuned to Gators Online.
The post Izaiah Williams recaps first visit with Florida, Billy Napier appeared first on On3.