Jac Caglianone mocks umpires with grand slam celebration following controversial ejection
1 min read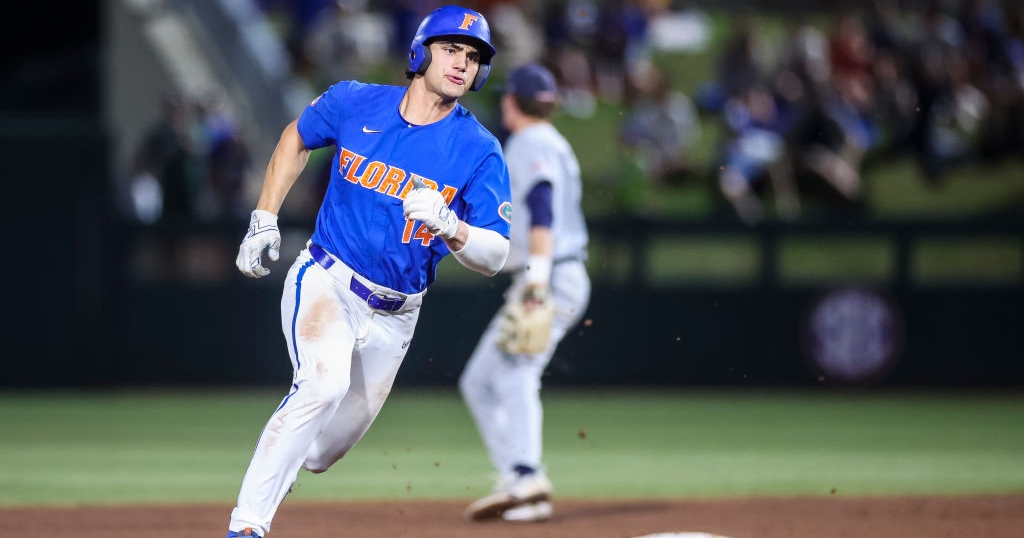 After Florida had their pitcher ejected by umpires for celebrating a strikeout, star Jac Caglianone responded with a hilarious celebration. Caglianone came up to the plate in the bottom of the eighth inning with bases loaded, and blasted a pitch over the left field wall.
Earlier in the inning, Florida relief pitcher Brandon Neely was rung up by the home plate umpire against Georgia after striking out Parks Harber with the bases loaded and two outs.
The celebration by Neely appeared to be very normal for the moment, and fans immediately began to voice their anger at the officials in person and online.
After Caglianone took Georgia deep to push their lead to 11-4, he rounded the bases normally before making his own statement to the umpires as he crossed home plate. Reaching his teammates, Caglianone exaggerated his "non-celebration" by walking stiff armed by his celebrating teammates with zero emotion into the dugout.
The post Jac Caglianone mocks umpires with grand slam celebration following controversial ejection appeared first on On3.