Jay Bilas believes Bronny James is covered differently, states comparisons to LeBron are unfair
2 min read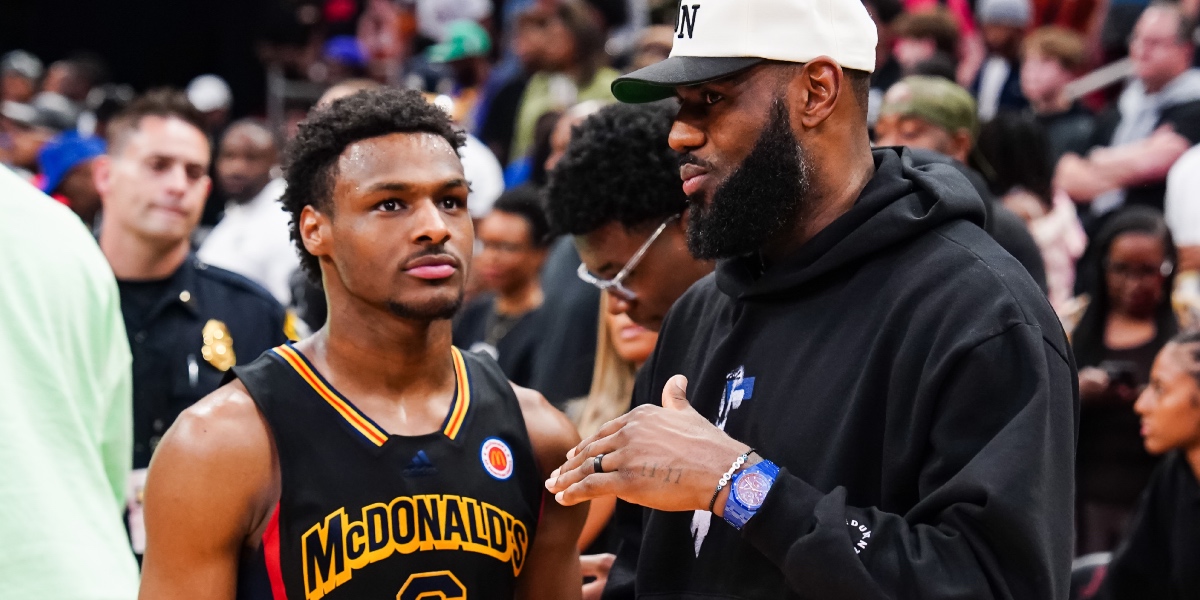 While he might not be the highest-ranked player, he might be the most talked about one — especially during the McDonald's All-American event. Bronny James has the attention of the recruiting world, especially since he has not announced future plans quite yet.
Some might believe James is receiving hype due to his last name but ESPN's Jay Bilas disagrees. He talked about how good of a player James is, citing the time he broadcasted one of his high school games. However, the name may not help him in the recruiting rankings but Bilas does believe James receives more media attention because of it.
"Bronny is a really good player," Bilas said. "I've seen him play. I actually did one of his games at Sierra Canyon earlier this year when they played Christ the King. He's a terrific player and worthy of McDonald's All-America status and he's one of the top recruits in the country.
"Honestly, do I think we would be talking about him quite this much were he not Lebron James' son? No, I don't think we would be talking about him as much. But that's not to diminish the fact that he's an outstanding player that I think will play in the NBA."
James played high school basketball at Chatsworth (CA) Sierra Canyon, where he was a four-star prospect. He was the No. 27 overall recruit in the 2023 cycle, according to the On3 Industry Rankings, a weighted average that utilizes all four major recruiting media companies.
On3 has James ranked higher than the rest of the industry, giving him five-star status at No. 9 overall. While there has been no specific comparison made, James is not projected to be the same level of prospect as his father. Bilas believes anybody who places those expectations on the youngster is doing him a disservice.
"I think the comparisons with his Dad at the same age are horribly unfair," Bilas said. "Because his Dad was a 'can't miss, haven't seen this type' — LeBron James is the best high school player I've ever seen."
James may not be his father but he certainly has a path to the NBA. As things stand, where James plays basketball next season has not yet been determined. According to the Recruiting Prediction Machine (RPM), USC holds a lead over Ohio State. He would join an already top-10 class in Los Angeles, including No. 1 overall player Isaiah Collier.
Until official word comes out of James' camp, all we can do is sit around and wait. Coverage on the star will certainly follow him, no matter where he ends up.
The post Jay Bilas believes Bronny James is covered differently, states comparisons to LeBron are unfair appeared first on On3.