Jay Bilas weighs in on controversy surrounding Angel Reese, Caitlin Clark
3 min read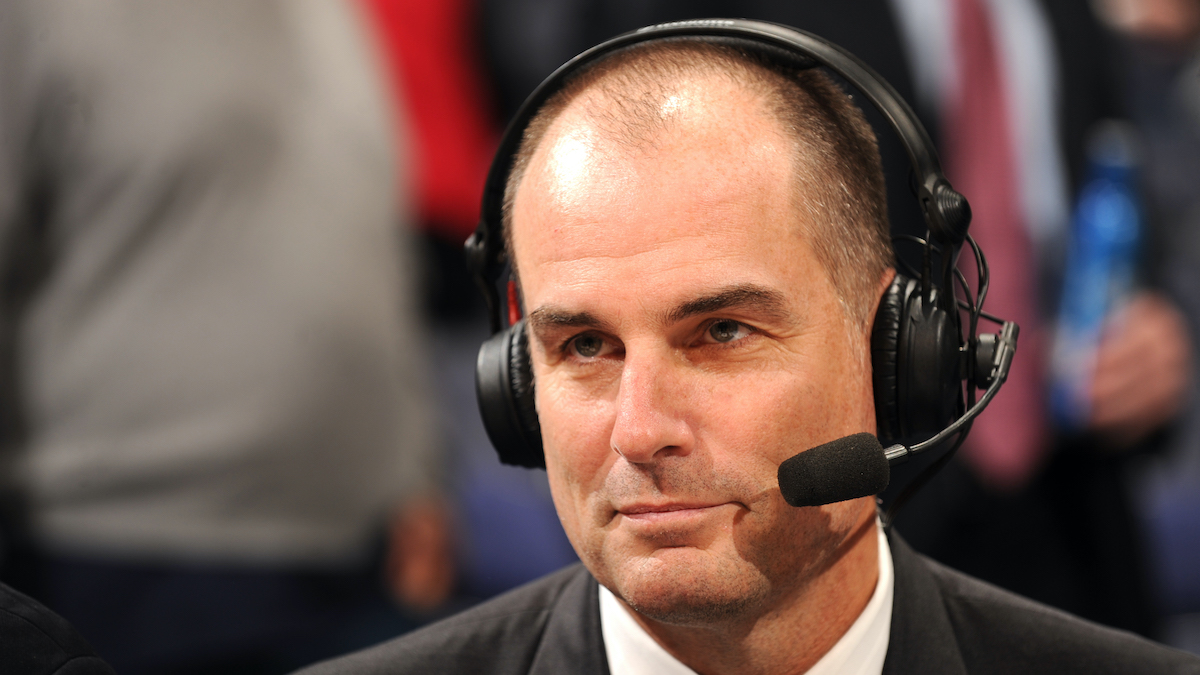 Jay Bilas, like so many others, is struggling to see any reason for outrage in the Angel Reese–Caitlin Clark trash talking discourse. He sees no problems at all with a little smack talk in a basketball game.
Speaking on the "Rich Eisen Show," Bilas was annoyed that the back and forth about Reese and Clark's behavior — which wasn't problematic to him — drowned out conversations about an excellent Final Four on the women's side. There are better things to talk about than drummed-up controversy, in his eyes.
"And to watch Caitlin Clark and Angel Reese — that whole made-up controversy, like why can't women be that competitive where they trash talk like the guys do? And I thought it pointed out some things that we do in society that we should be more mindful of. And I was happy that there was that sort of discussion," Bilas said.
As a whole, Bilas was laudatory of how the women's game has grown and, in a lot of ways, become a better brand of basketball to enjoy as a consumer. More movement and less physicality lends to the sport being a little more up tempo than the men's game.
"I covered women's basketball years ago, back in 2000. I sat at the desk with Robin Roberts and Vera Jones. It was a blast. And the way the game has grown since then is so gratifying, so fun to watch. It's such a clean, good game. Some of it get's overly physical, like the men," Bilas said.
Bilas also highlighted the speech that Dawn Staley made when South Carolina lost in the Final Four, calling out descriptions of her team that were subtlety or overtly racist — though she didn't offer much concrete evidence. He agreed with the general point from Staley, that being mindful of what words one is choosing is important.
And that applies to Reese and Clark, too.
"Like we should be mindful of what we say and how we couch things when we're making descriptions of players and teams. And I thought that was all positive," Bilas said.
Reese, for her part, is not letting backlash drag down her championship celebrations. But she still pointed out in an interview that it was inexcusable to hold her to a different standard than the one Clark was held to days prior.
"It's honestly, there's no excuse. I don't think that there's an excuse for that. But the thing is I've had a narrative all year where they told me I was too hood, I was too ghetto. She plays dirty, she plays too hard. But every time — anything I do, it goes viral. Every single time, positive or negative. When she did it, everybody was so happy. When I did it, it was an issue, just because of what I look like. And people are saying 'She still had 30.' They lost. They lost and we won and we celebrate how we want to celebrate," Reese said.
The post Jay Bilas weighs in on controversy surrounding Angel Reese, Caitlin Clark appeared first on On3.