Jaylin Smith explains how facing Caleb Williams helps him improve on defense
2 min read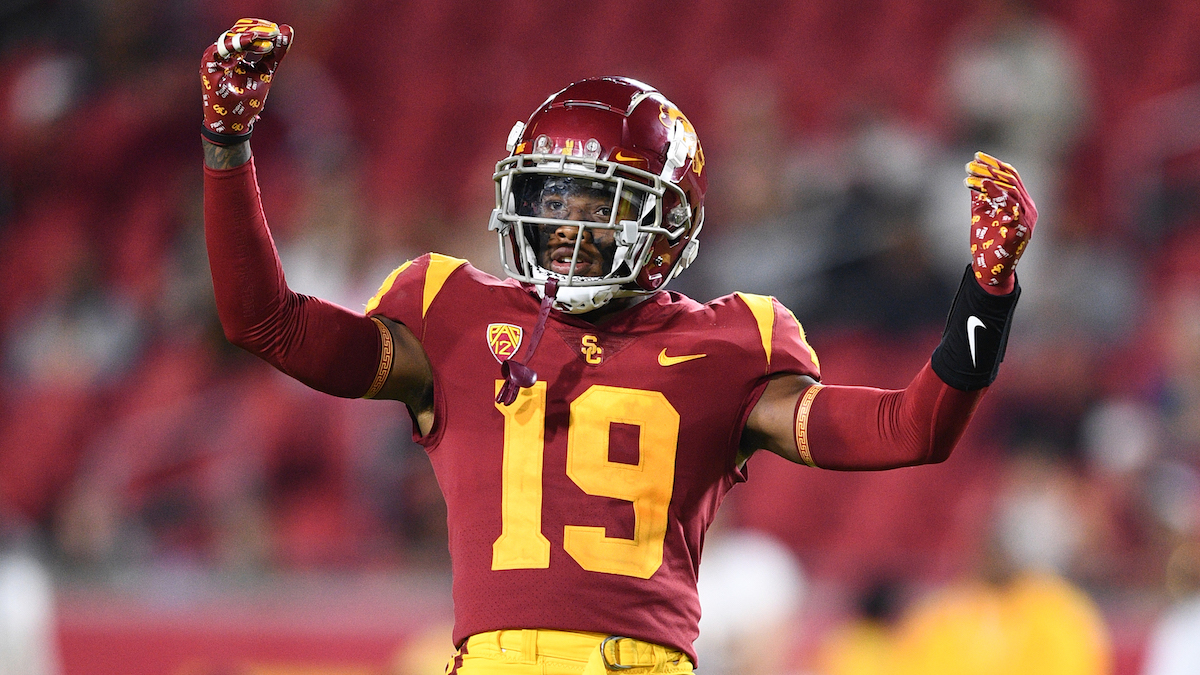 Playing against Caleb Williams every day has its benefits for the USC defense. Defensive back Jaylin Smith explained the ways that Williams challenges him and other defensive backs to be better.
Mostly, Smith said, he's a smarter player for having faced Williams so reliably. Any missed assignment of mental hiccup will be punished. And whether he's going to run, throw, or run and then throw, Williams is more than capable of making a defense pay.
"It makes me smarter. As a person, making smarter decisions back there. If I'm playing a high safety or if I'm playing nickel, he just makes me very smart and very aware that quarterbacks like him can get out the pocket very quick, so you've got to be ready. So just made me smarter," Smith said.
Smith has been a steady presence on defense for USC the past two seasons, playing in 10 games as a freshman and then appeared in 11 and made nine starts in 2022. His overall production on the ball as a safety and nickel back is minimal, with an interception, forced fumble and two passes defensed in 20 career games.
However, Smith more than doubled his tackle total from his freshman to sophomore season. As a junior and after more than a year of honing his abilities against Williams, Smith hopes to be part of a USC defense that rebounds from a poor finish to last season.
And as Smith finds himself improving, USC head coach Lincoln Riley spoke to an overall improvement of the defense ahead of the 2023 season.
"Oh yeah, I mean, totally different. From a scheme knowledge standpoint, from a talent standpoint, especially in the front seven," Riley said. "The competitive depth, defensively last year, there was a little bit of a sense of you had your handful of really good players, and then there was too much of a gap between those guys and everybody else. Whereas now, you've got some really good outstanding individual players, but the gap has closed.
"And because of that, we have more competition (and) more depth. Guys really have to push. Guys know the system better. We got some good leaders on the side. Certainly (we're) a long way from where we were a year ago; there's no question about that. Still, a long way to go. But I've been encouraged that I've seen the spring, again, particularly the depth in the front seven. And then the emergence of the guys in the secondary would be two things I've been most excited about."
The post Jaylin Smith explains how facing Caleb Williams helps him improve on defense appeared first on On3.