JD PicKell: Harold Perkins compared to Tyrann Mathieu
3 min read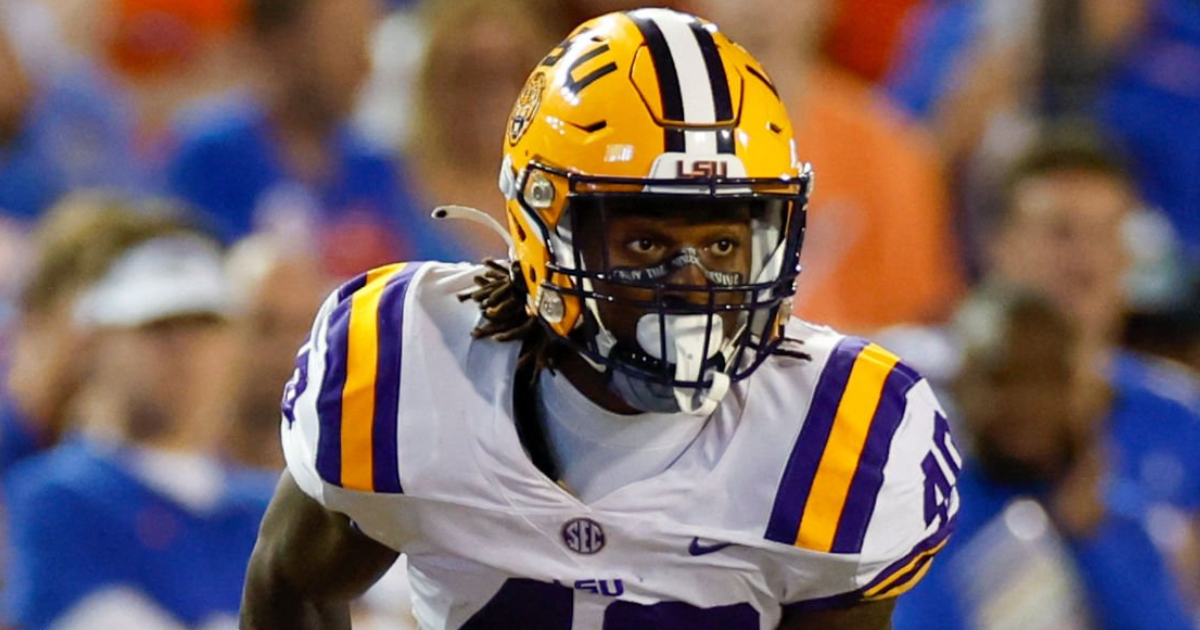 Two of the most dynamic defensive players in recent LSU history are current New Orleans Saints safety Tyrann Mathieu and rising sophomore linebacker Harold Perkins. On3's JD Pickell sees a lot of similarities between the two stars.
"I know he plays a different position but he reminds me a whole lot of a certain individual that also used to play at LSU, that also played multiple positions. And that is none other than Tyrann Mathieu, the Honey Badger," PicKell said. "Think about the way that you watch Harold Perkins on TV and the way that you watch Tyrann Mathieu on TV, you were always sort of holding your breath whenever he was on the field. That's one thing whenever it's a running back or a quarterback or wide receiver — these are two cats that play on the defensive side of the ball. Harold Perkins is must see TV, whether he's playing in the nickle, whether he's playing at linebacker, whether he's coming off the edge."
PicKell then went through two of the biggest games of his freshman year when he played against Arkansas and Malik Hornsby and then Alabama and Bryce Young.
In the 32-31 victory over the Crimson Tide, Perkins had eight tackles, one sack, one tackle for loss and one pass defended.
Versus the Razorbacks the next week, he had eight tackles again with three tackles for loss, three sacks and two forced fumbles.
"Why is Harold Perkins such a weapon?" PicKell said. "First thought that comes to my mind is he is an answer for whatever kind of problem the offense wants to throw at you. Think back now, think back to last season when Harold Perkins burst onto the scene. There was a couple of games where he was playing against dynamic athletes. Malik Hornsby, ridiculous 100 meter time in high school. Bryce Young, shaking and baking, arguably the best or one of the best college football players from a season ago. Harold Perkins was the answer for LSU."
"Against Arkansas, he's spying Malik Hornsby all game long, neutralizes him, forces several fumbles, gets the quarterback couple of times. He was the answer for LSU on that day against what Arkansas had perceived to be their edge with a dynamic quarterback. Same thing for for Alabama. He didn't shut Bryce Young down but he sure as heck minimized the efficacy that he could have had on that game. He was a game changer in that game."
In addition to Tyrann Mathieu, JD Pickell compared Harold Perkins to Flex Seal
Harold Perkins finished the 2022 season with 72 tackles with 13 tackles for loss and 7.5 sacks as he was named a freshman All-American.
"Whatever an offense wants to do, Harold Perkins is your answer because he can play so many positions," Pickell said. "You want to try and get out on the edge against us and do some screen game on the edge or you want to run some jets sweep, Harold Perkins: holding down the edge. You got a quarterback that can shake and bake and hurt us with his legs. Harold Perkins: He's a spy. He's sitting there. He's ready to make plays."
PicKell then made a second comparison for Perkins, although this one was much more metaphysical.
"He's such a playmaker to me," PicKell said. "He's a lot like Flex Seal. Y'all know what I'm talking about. I know you've seen the commercials now. We've all seen the commercials of that spray you can just spray on anything and it immediately takes care of whatever hole there was there. We've just seen ridiculous things where they put Flex Seal on a string door and put it on the bottom of a boat and they're floating in the ocean. That's what Harold Perkins is. He's Flex Seal for this defense. Any problem, any issue that the offense tries to present. Harold Perkins is so athletic, instinctual, dynamic. He's the answer. He's the Flex Seal for this defense."
The post JD PicKell: Harold Perkins compared to Tyrann Mathieu appeared first on On3.