JD PicKell: How will Tennessee wide receivers replace lost production
3 min read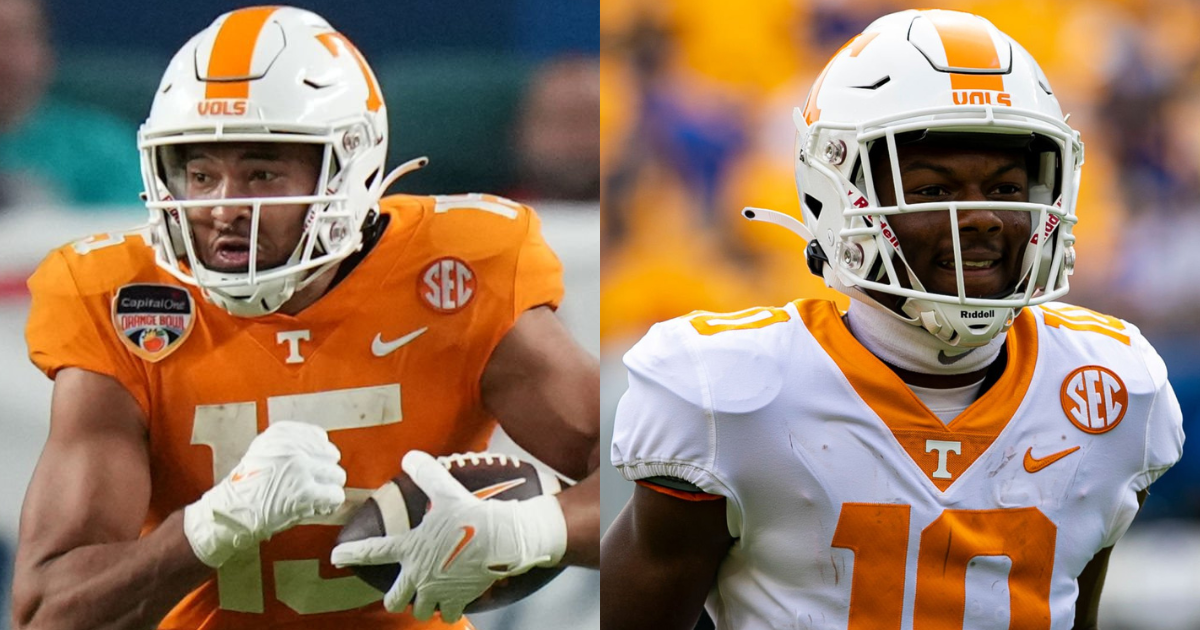 Few offenses in the nation put on a show through the air quite like the one that the Tennessee offense did. With Hendon Hooker throwing deep balls left and right, the Volunteer wide receivers ate it up from a statistical standpoint. Now, although the scheme is the same, there are a few questions in Knoxville about how they're going to replicate that considering some of their changes in personnel.
On3's JD PicKell said on a recent episode of 'The Hard Count' that wide receiver production is something he'll be analyzing during Tennessee's spring game. While they lost some studs on the outside, he knows they have the talent to replace them. Even so, he's more interested in how the variations of their offense look with those fresh faces getting reps.
CLICK HERE to subscribe to the On3 YouTube channel today for all of the latest news on college football, recruiting, NIL, more!
"When it comes to the wide receiver room? I don't have any concerns," said PicKell. "But the fact remains that there was some production left behind by Jalin Hyatt and Cedric Tillman that needs to be accounted for. Somebody's gotta step up and be an alpha dog."
"I'm not worried about who it's going to be. I'm just worried about what they look like during the spring game," PicKell continued. "There's some guys in this room that can make some plays for you…What kind of formations are they running in? What kind of groupings are we seeing out there? How are we lining these guys up? I want to see that."
The Tennessee offense threw for 4,239 passing yards last season. It was highly efficient too as they did so on a 68.7% completion rate en route to 38 passing touchdowns and only three picks.
With that said, Hooker, Hyatt, and Tillman were key parts to that success. Of those passing numbers, Hooker threw for nearly 75% of the yards and touchdowns. Then, as two of his top receivers, Hyatt and Tillman accounted for nearly 40% of the receiving yards. They also almost caught essentially half of the team's passing touchdowns.
In the end, PicKell doesn't need to see options like Bru McCoy or Squirrel White explode at the same level. His focus is more so on how well they run Tennessee's style of play and, in turn, create the depth necessary at the position to play at that pace.
"This Tennessee offense is like NASCAR. It goes fast and you have a lot of tire changes," PicKell said. "You get tired. That's just human nature. You're gonna get tired when you run as many plays as Tennessee does. So depth at this position is extremely important."
Josh Heupel's fast-paced offense is going to figure out the passing game one way or another. Still, a room of wide receivers that are going to be ready to go from the jump are going to make that effort much easier for Tennessee heading into next season.
The post JD PicKell: How will Tennessee wide receivers replace lost production appeared first on On3.