Jerrin Thompson shares where Texas' young secondary players stand
2 min read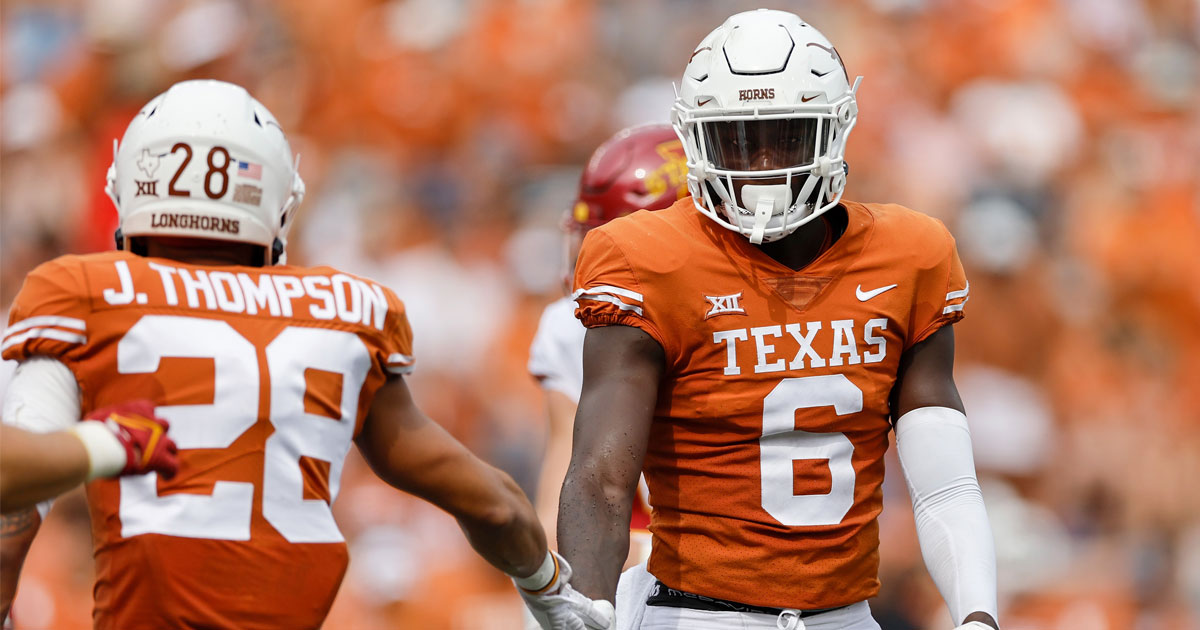 The Longhorns defensive backfield is looking to take a major step forward in 2023, and while a handful of transfers in are expected to make a difference, Texas' young secondary also appears to be growing into itself.
There are nine players who are either redshirt freshmen or sophomores this spring.
"Being Year 2, them guys have took big steps," veteran Jerrin Thompson said. "It's just, at safety it's more mental than anything. I feel like at safety, just a lot of times, just getting them reps and just understanding what the coaches want us to do is very big."
It's unclear exactly how many of those young secondary players Texas will need to play major roles this fall, but it never hurts to have continued development.
Along with Thompson, veteran Kitan Crawford is expected to play a major role in the back end.
Arkansas defensive back Jalen Catalon was a massive addition from the NCAA transfer portal. A shoulder injury ruined his 2022 season and much of his 2021 campaign, but the former Hogs defender has recorded 159 career tackles, 3.5 tackles for a loss, five interceptions, three forced fumbles and 14 passes defended.
Transfers Ryan Watts and Gavin Holmes are also projected as starters at cornerback.
Still, Thompson has seen plenty of improvement out of many of the young Texas secondary players throughout this spring.
"Year 2 from Year 1, they have shown tremendously that they have took steps learning our defense," Thompson said.
Jerrin Thompson believes in Texas defense
At times during the 2022 season, the Texas defense was the star of the show. Quinn Ewers struggled in the air and while Bijan Robinson was a star, defensive coordinator Pete Kwiatkowski's group was a key factor in Austin.
Thompson seems to believe the same will be true this upcoming fall, really believing in what the defense is doing during spring practice. He described the unit as "locked in" as some are heading into their third year under the system.
"And then the whole defense in general," Thompson said. "Just locked in. We understand our assignments and really getting after it, having fun out there."
Texas' defensive back depth will get an early test, facing off against Alabama in Week 2. Some wide receivers in Tuscaloosa are making an early impact, even if there is a quarterback battle taking place. You could go down the list of quality Big 12 receivers as well. A few fun matchups are ahead for Thompson and his defensive backs.
The post Jerrin Thompson shares where Texas' young secondary players stand appeared first on On3.