Joel Klatt drops Will Levis into second round of mock draft
2 min read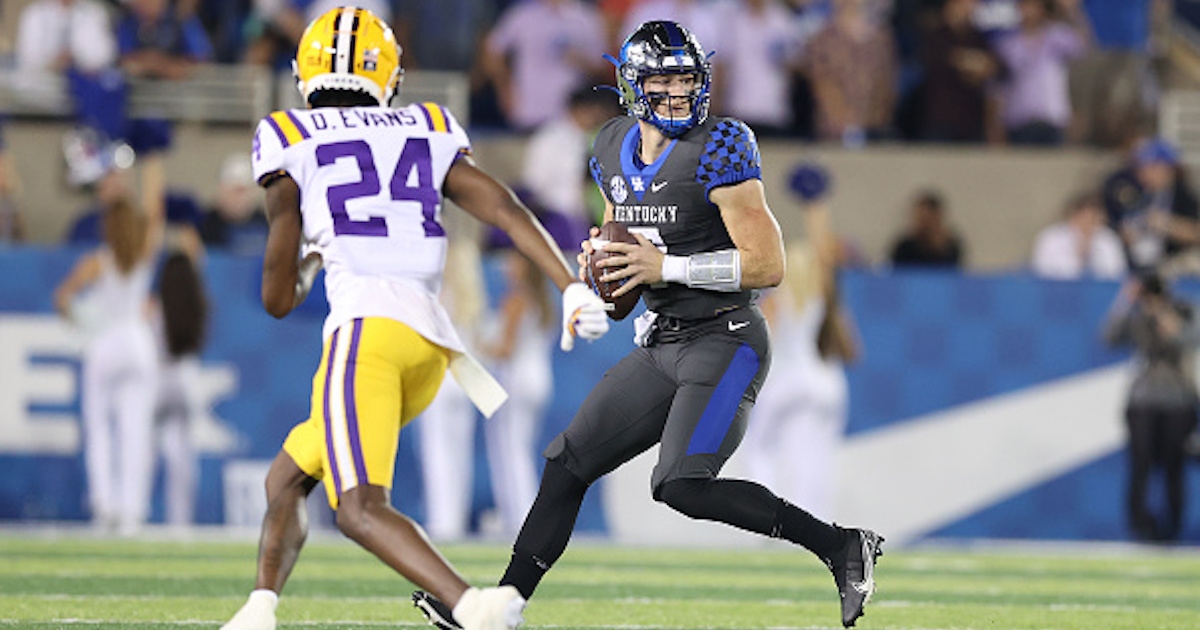 Fox Sports' Joel Klatt was not as high on Kentucky quarterback Will Levis as other experts pegged the signal called in the NFL Draft.
In fact, he dropped Levis out of the first round entirely to the second. Most experts have Levis within the top 10 picks or at least in the first round for a quarterback-needy team.
Klatt compared Levis to a middle reliever type of thrower in baseball, rather than a starting pitcher.
"I didn't trade in for Will Levis (in the first round)," Klatt said on his podcast. "Levis to me is a guy that 's a bit of a thrower and I want a starting pitcher. You know, there's guys who play the position like a middle reliever and they come in with like one dominant pitch. I don't see the requisite change of speeds from Levis where he really understands how to layer the ball and use touch and anticipate windows and tight spaces. 
"So that's why I'm not trading up for him in the first round. And everyone's like, 'well that means you hate Will Levis.' Well, no, no, I think he's still one of the best, you know, 35-40 players in the draft, which is special. I just think that he might fall to the second round, and we'll see how this comes as I get more information and we go into this second mock draft."
It's certainly a different take considering Levis is set to visit with the Tennessee Titans, who have the No. 11 overall pick.
Levis in the second round might not be outrageous as some say, but the trends based on analysis and predictions say otherwise.
Levis' stats dropped last season, his final with Kentucky, amid loss of playmakers and injuries. He had 2,406 yards, 19 touchdowns, 10 interceptions, a 65.4% completion percentage and two rushing touchdowns.
Over the course of his career with Kentucky and Penn State, Levis had 5,876 yards, 46 touchdowns, 25 interceptions, a 64.9% completion percentage, 742 rushing yards and 17 rushing touchdowns.
We know Levis had dinner with other QB-needy teams Carolina and Las Vegas ahead of the Kentucky Pro Day a few weeks ago. 
CLICK HERE to subscribe to the On3 YouTube channel today for all of the latest news on college football, recruiting, NIL, more! 
"It was good, felt really good," Levis said. "Definitely could see myself being a franchise quarterback for each of those teams. So I mean, great to continue those relationships and they're only going to get stronger over the next few weeks."
The post Joel Klatt drops Will Levis into second round of mock draft appeared first on On3.