Joel Klatt 'loves' Jalin Hyatt to New York Giants
2 min read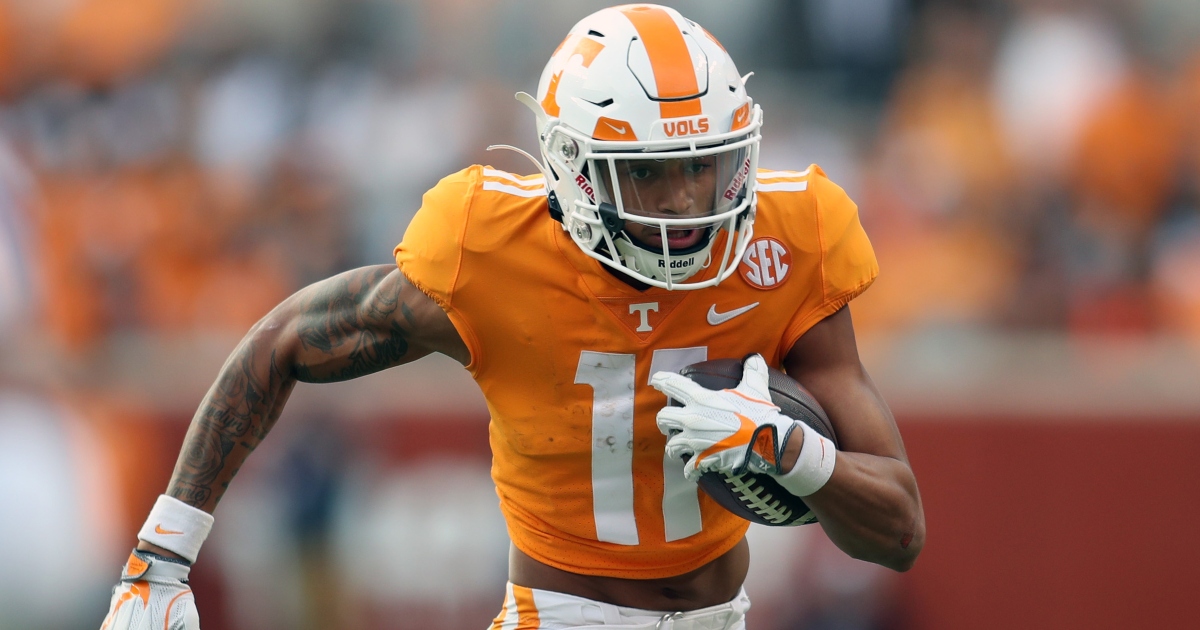 Jalin Hyatt was one of the most electric offensive players in all of college football last season, giving defenses fits regularly with his explosiveness down the field. Hyatt will now be taking his talents to the next level, but which team will chose to select the former Tennessee Volunteers wide out? College football analyst Joel Klatt believes that New York Giants should be that team and select Hyatt with their No. 25 overall pick.
"Jalin Hyatt makes a lot of sense to me right there, they need a guy that's a bonafide number one outside threat," Klatt said. "Hyatt had a great year, he had a great feel for that system. And I know it was a unique system, but boy you talk about a deep threat, he certainly is a quality player, I love Jalin Hyatt."
Hyatt had a historic season for the Volunteers last year, becoming the first player in school history to win the Biletnikoff Award, which is awarded annually to the most outstanding wide receiver in the FBS. He was a unanimous first-team All-American selection, ending last season with 67 receptions for 1,267 yards and 15 touchdown catches, the most of any power five wide receiver.
His performance against Alabama put him on the map, as he torched the the Crimson Tide defense for 207 yards and five touchdown catches earning SEC and Walter Camp Offensive Player of the Week honors.
Hyatt's performance versus Alabama showed off his skills, but he did the same at this year's NFL Combine. NFL's Next Gen Stats gave Hyatt an 88 production score and an 89 athleticism score, which has him ranking first among all wide receivers in total score at the combine with an 89. He had the longest broad jump out of all wide receivers at 11-feet, three inches, and also jumped 40 inches for his vertical jump and ran a 4.40-second 40-yard dash.
"And when you talk with teams that played against Jalin Hyatt they'll say he was tough. Talented, tough, made tough catches, so I like him right there," Klatt said.
If there's something the Giants need, it's a weapon out wide that strikes fear into opponents. New York was one of the bottom 10 passing offenses in the NFL last season, and could definitely use some help out wide to make them more effective.
New York's two leading receivers from last season, Darius Slayton and Richie James, combined for just 26 more yards than Hyatt gained last year for Tennessee by himself. The Giants had 17 touchdown catches last season and Hyatt had 15, as he may be the key to unlocking a more explosive offensive for Brian Daboll and the New York Giants.
The post Joel Klatt 'loves' Jalin Hyatt to New York Giants appeared first on On3.